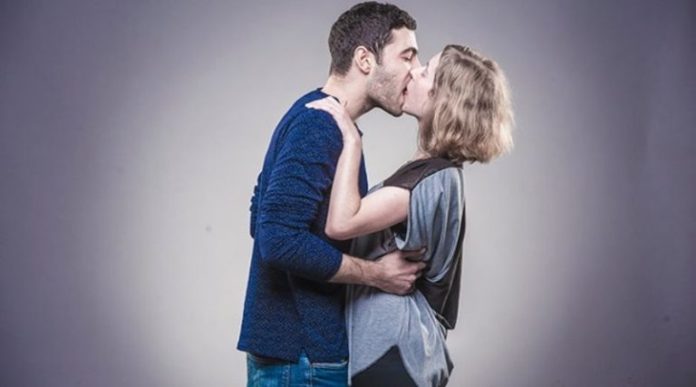 By Amanda Froelich at trueactivist.com
Israeli Jews and Arabs kiss to undo hate with love.
For centuries, political tension has existed between the Jewish and Palestinian people. To those aware of the conflict, there's an unspoken rule that Jews and Arabs do not mix: not in friendship, and definitely not in intimate relations.
The hate that exists between individuals of both religious denominations is responsible for plenty of bloodshed, which is why activists of both beliefs came together for a brilliant purpose. In the video below, Time Out Israel, extreme hatred is combated by extreme love when Jews and Arabs kiss in protest.
The idea was spurred when the book Borderlife by Dorit Rabinyan was banned by the Israeli government. The work of fiction depicts a love story between an Israeli translator and a Palestinian artist. Reportedly, the Ministry of Education thought it might threaten a young person's understanding of assimilation. Basically, Israeli Arabs and Jews do not belong together.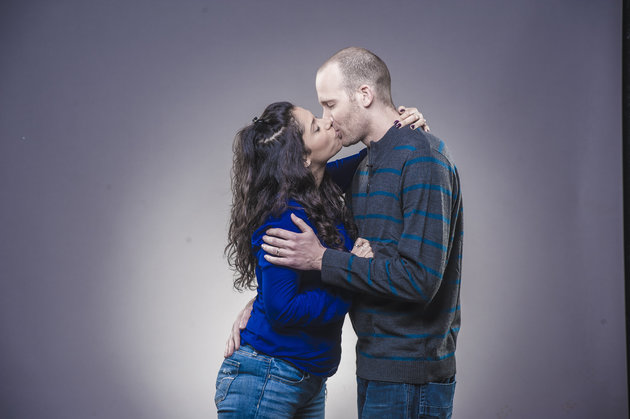 Obviously, this is a false idea. After all, not all Israeli Jews hate Arabs and not all Israeli Arabs hate Jews, as Global Citizen points out. But how do you inspire the majority of a population to move past basic fear and embrace acceptance? Perhaps by making a bold statement, as activists in the video below did.
Some of the participants knew each other, and others did not. At first, the footage is awkward. Then, something beautiful happens…
This video is challenging all kinds of extremism. As Joe McCarthy of Global Citizen writes:
"It's a challenge to the idea that just because you are born in a specific country or into a religion means you have to regard another country or religion with hate. And eventually this challenge will win. Because hatred is never natural. It can always be conquered by love."
Please share this powerful video and comment your thoughts below!
---
This article (Jews And Arabs Kiss To Protest Extremism. Watch What Happens Next…) is free and open source. You have permission to republish this article under a Creative Commons license with attribution to the author and TrueActivist.com