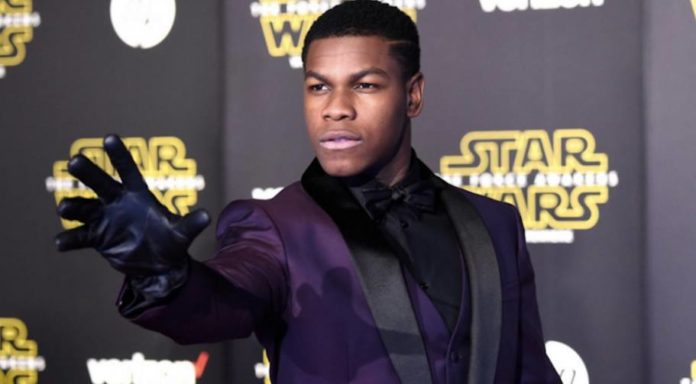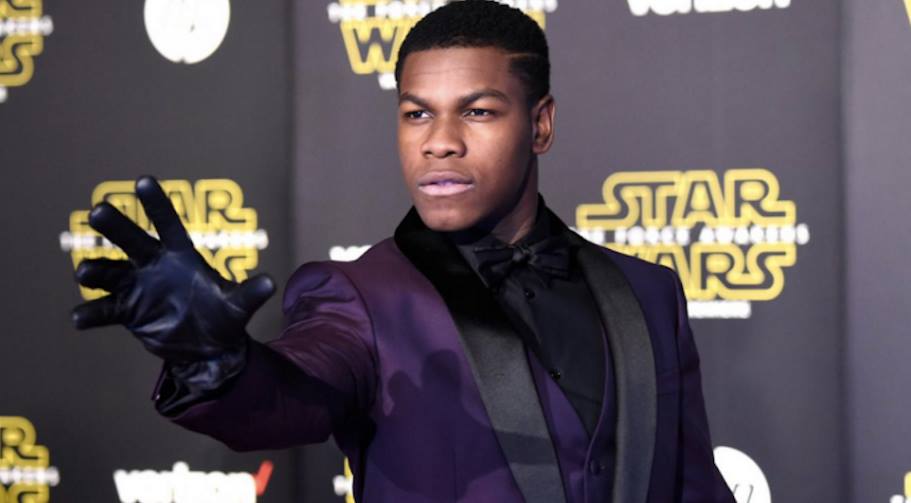 After the new Star Wars' final trailer was released in October, a small fraction of Twitter users called for a boycott of the upcoming sequel, claiming it to be "anti-white propaganda". The hashtag #BoycottStarWarsVII was started after trolls were angry over the casting of John Boyega, a Nigerian Brit, as a main lead.
#BoycottStarWarsVII because it is anti-white propaganda promoting #whitegenocide.

— End Cultural Marxism (@genophilia) October 19, 2015
But before the bigoted hashtag could flood Twitter, director Ava DuVernay created #CelebrateStarWarsVII in response, which led to a series of positive tweets, highlighting and praising the diversity of both the cast and the fan base.
Exactly. #CelebrateStarWarsVIIhttps://t.co/pQ2XAvsYdY

— Ava DuVernay (@AVAETC) October 19, 2015
Sensible Twitter users went a step ahead and used #BoycottStarWarsVII to call out the bigotry behind its initial creation and turn the negative hashtag into a positive celebration of diversity.
I #CelebrateStarWarsVII because it's giving us new, diverse voices and stories from a galaxy far, far away. #StarWars

— Timothy Huneycutt (@timothuney) October 19, 2015

In a recent New York Times interview, Boyega responded to the hate in the most brutal way possible.
"I'm grounded in who I am, and I am a confident black man. A confident, Nigerian, black, chocolate man. I'm proud of my heritage, and no man can take that away from me. I wasn't raised to fear people with a difference of opinion. They are merely victims of a disease in their mind. To get into a serious dialogue with people who judge a person based on the melanin in their skin? They're stupid, and I'm not going to lose sleep over people. The presale tickets have gone through the roof — their agenda has failed. Miserably."
When asked if he's proud that he's adding diversity to the Star Wars franchise, Boyega said:
"I don't know whether I'm proud or anything. I'm happy that we're able to mesh together in this ensemble cast and create a wonderful story. It's Hollywood's fault, for letting this get so far, that when a black person or a female, or someone from a different cultural group is cast in a movie, we have to have debates as to whether they're placed there just to meet a [quota]. I also understand, on the flip side, where these other mentalities will arise. "He's just placed there for political correctness". I don't hear you guys saying that when Brad Pitt is there. When Tom Cruise is there. Hell, when Shia LaBeouf is there, you guys ain't saying that. That is just blatant racism."
After watching Star Wars, I've deciphered that you need to be really racist to be mad about John Boyega's casting. He's bloody brilliant.

— Santa Crawns (@dezzaxx_) December 22, 2015
I can't believe we're in a world where John Boyega gets racist nonsense for being in Star Wars when he was FANTASTIC in Episode VII

— Leiron Martija (@leiron) December 20, 2015
Best thing about success of #StarWarsTheForceAwakens: Racist fans will be seeing John Boyega in leading role for the next 10 years.#StarWars

— Eugene Kane (@eugene_kane) December 18, 2015
This is not the first time Boyega faced criticism for Star Wars. In November 2014, when the film's first trailer was released, Boyega had responded in a dignified manner to a minority of "prejudiced" fans who had questioned the casting of a black actor as a stormtrooper in Star Wars. In an interview with V magazine, Boyega said:
"The negativity was unnecessary. I'm in the movie, what are you going to do about it? You either enjoy it or you don't. I'm not saying get used to the future [diversity] … [it] is already happening. People of color and women are increasingly being shown on screen. For things to be whitewashed just doesn't make sense."
#StarWars' opening weekend was out of this world https://t.co/XsJQfaNqTD

— People magazine (@people) December 20, 2015
For the intellectually bankrupt people – Star Wars: The Force Awakens  smashed just about every box office record to tiny pieces, pulling down $248 million in its opening weekend.
---
This Article (John Boyega, Star Wars' First Black Lead Actor, Fires Back At Racist Fans) is free and open source. You have permission to republish this article under a Creative Commons license with attribution to the author and AnonHQ.com.