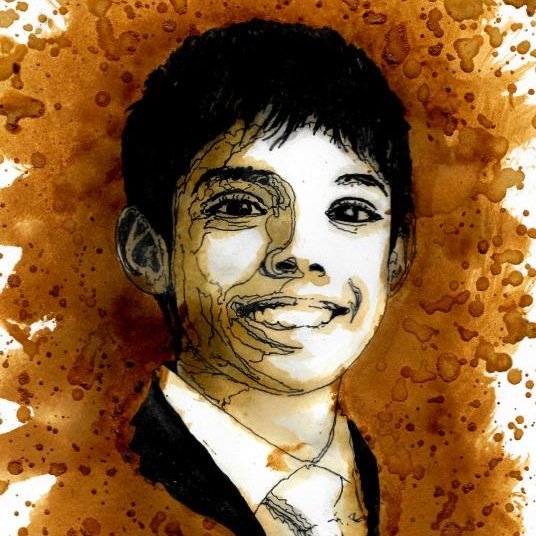 One 'boy wonder,' who is a chief executive officer and a cyber security expert, has been the hot topic in the IT world for the past few months. Ruben Paul, a 9-year-old, is already very knowledgeable about cyber security, so much so that last year Paul delivered a speech at DerbyCon about InfoSec, an institute that trains adults about cyber security and deals in various other subjects related to information technology. He also delivered an opening keynote at ISC2 Security Congress and a closing keynote at last year's Houston Security Conference.
Recently, Ruben started a company called Prudent Games — yes, his own gaming company with himself at the helm, as CEO. From a very young age, Paul was trained by his father, Mano Paul, who is now a partner in the company.
In a recent interview, he was asked about how he first learned about InfoSec and what made him enter the field of cyber security, to which he answered, "Well, I have always loved computers. I liked playing games on computers since around the time I was five but I first got into InfoSec because of my dad. My dad has taught others about InfoSec and one day he started teaching me, too."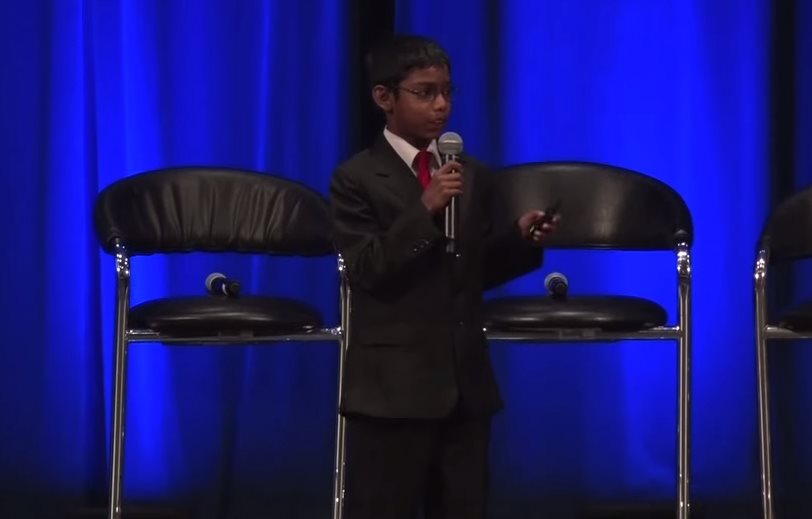 Image Source: Google Image – Paul delivering opening keynote at the  ISC2 Security Congress. 
Ruben's school does not really deal with InfoSec, as there is no 'cyber security club' or anything like that, but he says he would like to change that…
When asked the question about whether or not InfoSec should be introduced at schools, he stated, "Yes, I do. In fact, I think schools should talk about InfoSec together with cyber-bullying. More and more kids these days are using tech to pick on each other, which can lead to emotional trauma and suicidal thoughts. Schools need to use this as a starting point to teach kids about online safety, as well as security.
InfoSec should be part of schools' curriculum, especially when it comes to helping kids avoid phishing scams. Maybe it could be a separate unit in the computer labs.
Teachers could start off young kids with the basics by teaching them how to build strong passwords. Meanwhile, the older ones could go deeper into security and learn about how hackers work, social engineering, and how to stay safe on social media. Games would work really well for both groups. It needs to be fun and not be too much pressure.
Parents need to learn about cyber security, so they can teach their kids about threats online. This includes teaching them how to feel safe using computers. For this to work, parents need to have a basic knowledge about things like hacking, and kids need to feel comfortable talking to their parents."
However, there is more to Ruben than just cyber security and topics about ethical hacking. When asked about his gaming company, he states that it started with a gifted and talented (GT) program at his school (Harmony School of Science), located in Austin. All of the students were tasked to create a game of some kind. Most of the kids created board games but Paul decided to design an iPhone application. He says he came up with the concept for something math-based and his dad helped him with the code. That is how 'Shuriken Math' was born.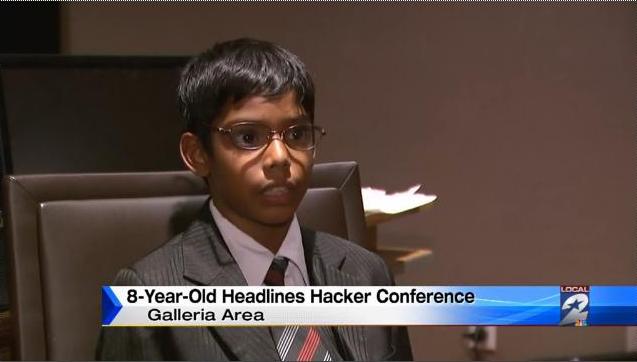 Image Source: Click 2 Houston- A 9-year-old hacker was the keynote speaker at the fifth annual Houston Security Conference. Third grader Reuben Paul said he wants to teach kids how to use their computer skills to better protect themselves from hackers.
After the application was designed, they took the app to school for testing. The school administration and GT head, Mr. McCombs, liked the concept of the app and how the app made it fun for kids to learn. They even expressed interest about possibly promoting and marketing the app among students within the school district. Some of the kids who tested the app said that they would ask their parents to buy the app for them. And so, 'Prudent Games' was naturally born.
The motto of the company is, "Learn while you play." In the past year or so, the company has created two new games: 'Cracker Proof,' an app that teaches you about strong passwords and 'Crack Me If You Can,' which is based on InfoSec and brute force attacks.
"I will definitely keep having faith and writing more apps and games," says Reuben Paul, when asked about the future of the company. "We are planning on creating a portal that can become the one stop resource to educate kids and adults on cyber security issues through videos, games and apps, but we know that we cannot do this on our own. We need support from other companies, schools, and most importantly parents and children. Also, I would like to be a cyber spy at some point and use my skills and experience to help defend children and the United States."
If you want to see Ruben live, then you are in luck… in May of this year, he will be giving his keynote speech at the HIBT (Hacker In The Box Security Conference) Security Conference, in the Netherlands.
The wiz-kid already has a great future ahead of him and he has a lot still to learn, but having hands-on experience in cyber security since the age of eight is certainly something that will help us evolve in the field of cyber security.
SOURCES: