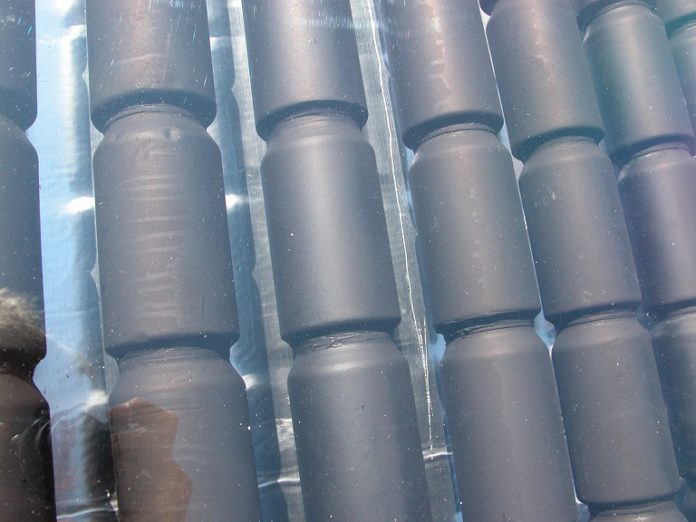 If you feel like taking up a project this summer, one to seriously consider is making a solar heater with recycled cans. Using old soda cans, plywood, plexiglass, spray paint and plastic tubing, you can use the sun's free energy to heat your house.  You may need to call on friends and family in to help a little with this one – you will need just under 300 empty cans of soda with the tops and bottoms drilled out.
The cans are spray painted black and stuck together in vertical rows using sealer. The sun heats up the air flowing through the cans. The warm air rises to the top of the box that the cans are encased in and then is distributed through the house via a manifold at the top of the box.
This isn't a simple project as such, and it takes about a month to complete, but the bonuses of making a solar heater this way is that the materials can be recycled and it is much cheaper to make this form of solar panel than buy one.
The simpler, the easier, of course, but you can also make your solar heater more effective and efficient by adding small fans, thermostats and using different material for the box your cans will sit in.
Here is a video showing how to make your own solar heater, a great tutorial made by Peter Rowan:
https://www.youtube.com/watch?v=nuxanLdtwZQ
For a detailed guide, check out this blog which tells you what to do, step by step:
http://faircompanies.com/blogs/view/building-a-solar-heater-with-recycled-cans/