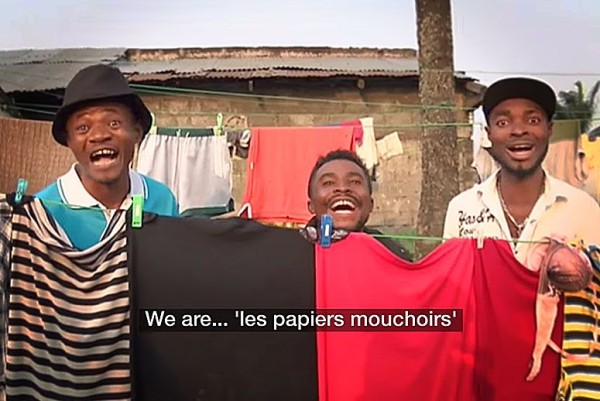 The Democratic Republic of the Congo (DRC) has been in turmoil since gaining independence from Belgium in 1960, retarding its economic, political and social development.
The country is widely considered to be the richest country in the world regarding natural resources. It is said its untapped deposits of raw minerals are estimated to be worth in excess of $24 trillion. It has 70% of the world's coltan, a third of its cobalt, more than 30% of its diamond reserves and a tenth of its copper, yet over half the population lives below the poverty line and survives on less than $1 per day.
Due to this wealth, its former colonial master, Belgium, and other western countries have continued to fund rebels to destabilize the country so that they can get access to this enormous wealth buried under the ground.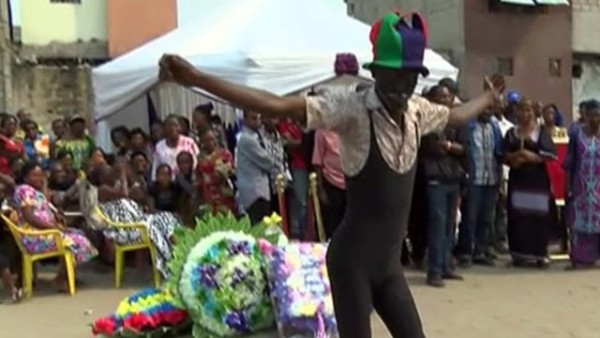 After the end of the 31 year rule of the country's worst dictator, Mobutu Sese Seko in 1997, the first and the second Congo Wars (1996–2003) and the M23 rebellion that began in 2012, the death toll from conflict in the DRC is one of the highest in Africa.
It is said approximately three to five million lives have been lost. Even today, the Congo is still caught in the crossfire of continuous political instability as armed rebel groups attack civilians and state security forces carry out extrajudicial killings, rapes, and kidnappings.
Despite the chaos, three individuals are using comedy to try and divert attention from the country's hostile environment to a more friendly and laughter-filled one.
According to the BBC, the three local comedians: Junior Lamusasa Ekolo, Oliver Pindi Mikungu and Rocher Libaku, known on stage as Les Papiers Mouchoirs (or "paper tissues"), are making appearances at funerals in an effort to help turn people's tears into laughter, while earning a substantial living out of that.
In many African nations, including the DRC, people work very hard in order to prepare for funerals. During funerals, it is common to see the bereaved family buying new clothes and often bringing money with them to purchase items after the funeral ceremony.
The comedians have said they discovered that in the DRC, attendees of funerals are also willing to pay for a little entertainment during such time of sadness and hence their initiative to make comedy their full-time job at these social events.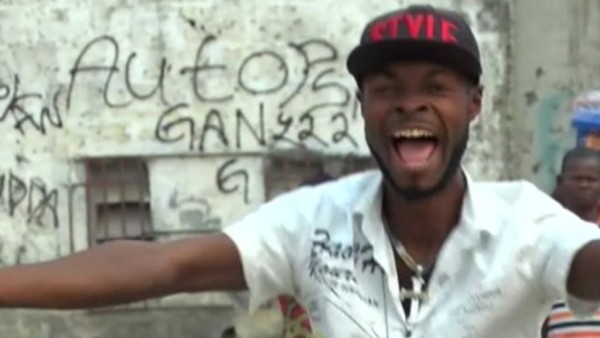 The three, who perform physical comedy in a variety of costumes, interact with mourners and even participate in the funeral procession alongside the casket.
"At first, it was difficult. A lot of people were shocked to see us, but now what we do has become very important. Everyone prefers to have comedians. Here in the Congo, there are funerals every day. And thanks to those funerals, we can feed our families," group leader, Ekolo said.
Some local residents have also praised the initiative of the trio. A young girl attending her grandmother's funeral was quoted by the BBC as saying, "We think this has brought us some of the joy we have lost. We have cried so much for our grandmother now that her body is gone. And the comedians have given us joy."
They have become very popular in the country with their comedy act and it is hoped that their drama will open a new chapter in the history of the country.

Get Your Anonymous T-Shirt / Sweatshirt / Hoodie / Tanktop, Smartphone or Tablet Cover or Mug In Our Spreadshirt Shop! Click Here
---
You want to support Anonymous Independent & Investigative News? Please, follow us on Twitter: Follow @AnonymousNewsHQ
---
This Article (Video: Meet The Men Who Are Trying To Use Comedy To End Hostilities In The DRC ) is free and open source. You have permission to republish this article under a Creative Commons license with attribution to the author and AnonHQ.com.