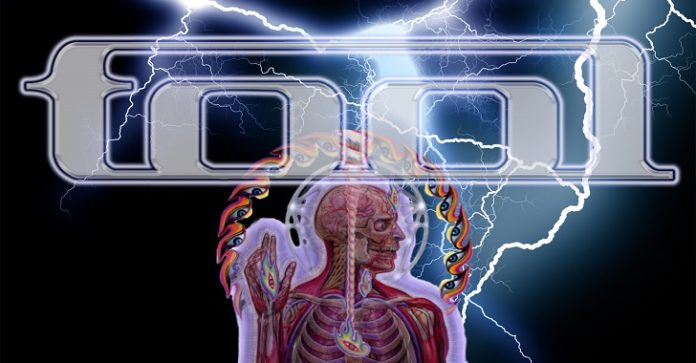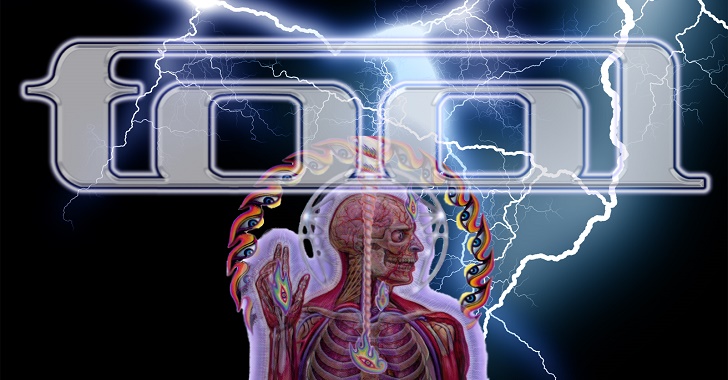 By Josh Mur at theantimedia.org
Art, especially music, provides a multifaceted and powerful service to society. It is a medium for the profound expression of self, as well as a form of therapy, entertainment, and a mechanism capable of bringing strangers together through a common love and passion for art. But most importantly, artists can help us understand the world around us by articulating thoughts and emotions through pictures and sounds that help us further connect with ideas.
Today, it can be difficult to find lyrical content of substance and value while sifting through the recycled muck of today's mainstream pop "artists." However, despite the influx of unoriginal and soulless material currently tainting the airwaves, some artists have chosen to use their spotlight to provide more conscious and thought-provoking messages. World-famous rock band Tool is a prime example.
Tool was formed in 1990 in Los Angeles, California. Over the span of twenty-six years, they have showcased the essence of diversity and evolution in their sound and lyrical content. The lyrics of the band's frontman, Maynard James Keenan, often revolve around themes of consciousness, anger, religion, and the human condition, making Tool's songs a popular choice for rock fans seeking an "alternative" message. Let's take a moment to explore the message behind select tracks.
It is important for the reader to keep in mind that while there are general themes behind these songs, any interpretation of the subject matter is personal, and it is encouraged that listeners keep themselves open to new and differing interpretations.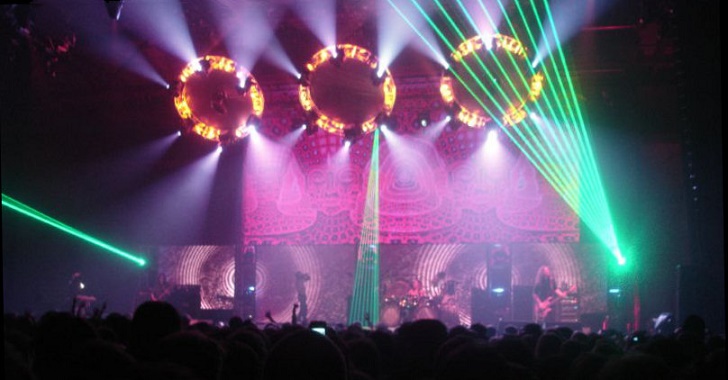 "OPIATE"
"Opiate" is the title track from Tool's 1991 EP. The title was coined in reference to the Marxist concept that "religion is the opiate of the masses." In context, Keenan appears to target organized religion:
Choices always were a problem for you
What you need is someone strong to guide you
Like me
If you want to get your soul to heaven
Trust in me, don't you judge or question
You are broken now, but faith can heal you
Just do everything I tell you to do
Deaf and blind and dumb and born to follow
Let me lay my holy hand upon you.
Through this passage, Keenan sarcastically identifies the weaknesses in others that organized religion often exploits to gain followers in their churches. He puts himself in the shoes of the scam artists that prey on the desperate and miserable, offering them salvation in brainwashing veiled as the word of god. Though cynical in nature, "Opiate" deftly satirizes organized religion's more nefarious figures and provides an amusing narrative on blind faith.
Listen to "Opiate" here.
"ÆNIMA"
One of Tool's most popular songs," Ænima," is themed around the theorized doom following the impending crack of the San Andreas faultline and the superficiality of the California dream, particularly Los Angeles culture. An excerpt from the lyrics reads:

Here in this hopeless fucking hole we call L.A.
The only way to fix it is to flush it all away
Any fucking time, any fucking day
Learn to swim, see you down in Arizona bay.
Here, Keenan declares his obvious disdain for Los Angeles and ends on an ominous note — "learn to swim, see you down in Arizona Bay" — which references Southern California sinking into the Pacific Ocean as the result of a massive earthquake (a theory often disputed by scientists). He continues:

Fret for your figure and fret for your latte
And fret for your hairpiece and fret for your lawsuit
And fret for your Prozac and fret for your pilot
And fret for your contract and fret for your car
It's a bullshit three ring circus sideshow of freaks
Here, Keenan attacks the superficial aspects of Los Angeles, prodding its citizens to continue mindlessly indulging in frivolousness. However, he leaves them with a dismal warning to "learn to swim."
Following with lines such as "Mom's comin' round to put it back the way it ought to be," ─ "Mom" presumably being mother nature ─ Keenan infers that L.A. culture is a disgrace to nature and that he is waiting for nature to do what is necessary to be rid of it.
Listen to "Ænima" here.
"RIGHT IN TWO"
The dark critique of the human condition put forth in "Ænima" is probably best followed by the somber message presented in "Right in Two," a song from their most recent album, 10,000 Days. "Right in Two" features a melancholy viewpoint on the mindlessness of man with a solemn tune to back it up. The lyrics to this particular tune speak largely for themselves. An excerpt reads:
Angels on the sideline, baffled and confused
Father blessed them all with reason, and this is what they choose.
Monkey killing monkey, killing monkey over pieces of the ground
Silly monkeys, give them thumbs, they forge and blade
And where there's one, they're bound to divide it
Right in two
Monkey killing monkey, killing monkey over pieces of the ground
Silly monkeys, give them thumbs, they make a club and beat their brother down
Fight till they die over sun, over sky,
They fight till they die over sea, over air,
They fight till they die over blood, over love,
They fight till they die over words, polarizing.
It is a melancholy number about senseless killing and fighting amongst a species capable of doing so much more — a species "blessed with reason" willfully wandering along a steady path of destruction.
Listen to "Right in Two" here.
What makes lyrics like the ones mentioned above so important? As previously discussed, artists and their creations can offer us an understanding of concepts we otherwise struggle to grasp. Artists can arrange complex ideas into condensed packages, revealing things to us we may otherwise miss by presenting them in music, painting, dance, poetry, and other forms of expression. Additionally, they can offer us a new way of understanding things we already know deep within ourselves by putting words to thoughts and feelings otherwise felt intuitively. They can offer us clarity in a seemingly chaotic world.
For those unfamiliar with Tool's music, a few recommended tunes include:
"Hush"- A protest of artistic censorship"Sober"- The demons of substance abuse
"Sober"- The demons of substance abuse
"Rosetta Stoned" – A song satirizing self-proclaimed prophets.
"Parabol/Parabola" – A song about celebrating the opportunity to exist
"Vicarious" – Explores a speculative societal addiction to death and suffering through media.
Every revolution needs music. If there is an artist or band you think we should discuss, feel free to mention them in the comments.
---
This article (Message in the Music Part 1: What Tool Teaches Us About Humanity) is free and open source. You have permission to republish this article under a Creative Commons license with attribution to Josh Mur andtheAntiMedia.org. Anti-Media Radio airs weeknights at 11 pm Eastern/8 pm Pacific. Image credit: fotobriggs. If you spot a typo, please email the error and name of the article at [email protected].