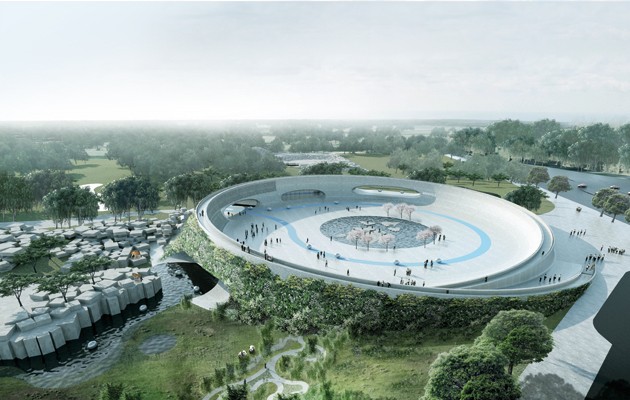 By Ian Crossland at theantimedia.org
This safari park is evoling.
It's called the Givskud Zoo, or Zootopia, and was first opened in 1969 as a lion-only park.  A year later, elephants were brought in and today "the park has more than 700 animals representing more than 70 species."  Though, it is still technically a zoo, you can currently drive your own car through, much like a safari.
Engineer, Bjarke Ingels has conceptualized the mega-transformation that will turn this park into the safari park of the future where the "humans are confined and the animals run free."  It emphasizes a giant "crater," where the journey begins; you can walk around and look out into the different continents.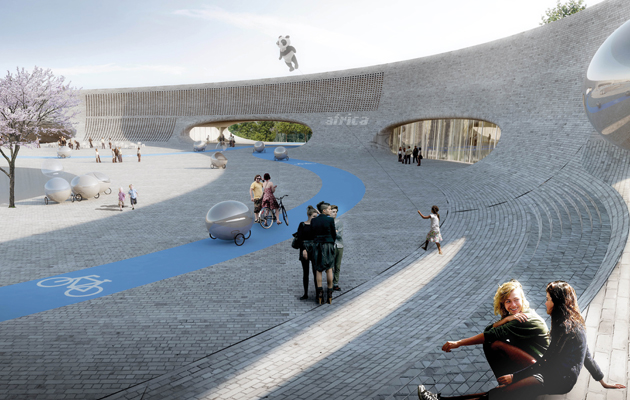 Then, it gets really interesting.  You can hop in your pod and ride it like a bicycle through the wilderness (though where you can ride will still be semi-restricted).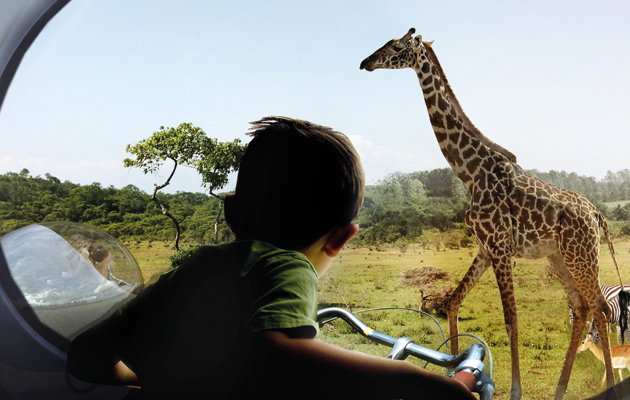 Just as we are bringing nature back to our cities with vertical gardens, the goal here is to "make it even better for the animals," according to Ingels.  He continues, "I think, in a way, we owe our humanity to the fact that we started investigating science and animals … It's not even a choice to leave nature alone – in a way we do need to take responsibility for it, so we also have to make sure we understand it."
Below is a video shot from inside the car on safari inside Givskud
Image Credit:  http://www.iconeye.com/architecture/features/item/11665-bjarke-ingels-s-human-zoo-in-denmark
http://en.wikipedia.org/wiki/Givskud_Zoo