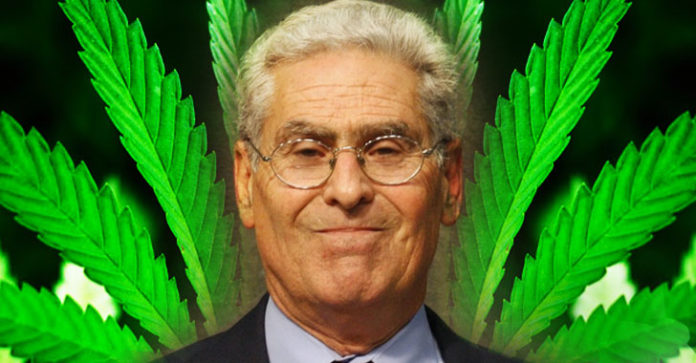 A New York State Assemblyman, Steve Katz [R], who opposed medical marijuana legislation, was arrested in March of 2013 and charged with unlawful possession of marijuana. The police found the marijuana in Katz's possession after they pulled him over for speeding.
Katz had voted against the legalization of medical marijuana in the year prior to the charges, advocating strongly against any introduction of the drug.
"This should not overshadow the work I have done over the years for the public and my constituency," Katz had said. "I am confident that once the facts are presented that this will quickly be put to rest."
However, since his arrest in 2013, the Republican politician has done a complete 180 on the topic, even joining The ArcView Group, a San Francisco-based marijuana investment and research firm.
"For me, entering this industry at this time is a dream come true from a child of the 60's all grown up." Katz said, "I decided to vote what I believed to be the vote of my constituents. The day after that I told my wife, 'Next year, I really don't care. I'm voting for medical marijuana because that's what I believe in and I'm not comfortable with what happened.' … I knew how I was going to vote and I felt great about it. I knew how I was going to vote a year before the police incident."
In July, 2015, Katz made an announcement on his official page:
"Today, we won a significant legislative victory for those who are in pain now and can't wait another second for the relief medical marijuana is proven to bring. Many of those suffering cannot wait for full implementation on the government schedule. They need relief now. They need their government to act and do everything we can to expedite the process of recovery. We must urge the Senate to take action and help those in pain. I am proud to have been a sponsor of this legislation and to have played a small part in helping those suffering from unimaginable pain."
---
his Article (State Republican Steve Katz supports Medical Marijuana) is a free and open source. You have permission to republish this article under a Creative Commons license with attribution to the author and AnonHQ.com.