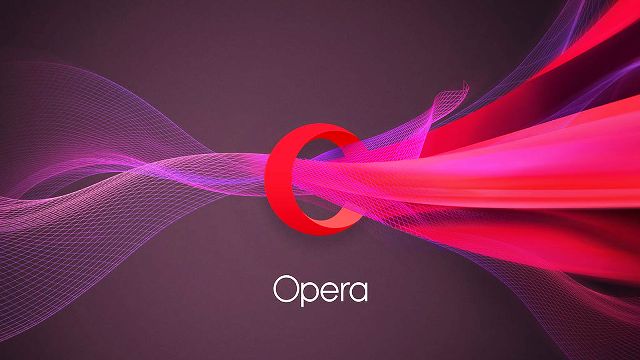 Almost five months ago, Opera added a VPN service in its developer edition browser for testing purposes. And on the launch of Opera 41 – the stable version – the company has added the VPN feature for users to enjoy, and this feature is making the buzz on the Internet.
As we are aware, the oldest business tactics – first give it for free and then when they get used to it, charge for it – normally happens, with Opera's VPN service, this isn't the case. It's free, unlimited and there, sitting in your browser just waiting to be activated from internal settings. The built-in VPN service offers no restrictions on the data usage, however, there are restrictions on the locations – as there are only a number of countries to choose from.
As we all know, VPN is there to cloak your IP and virtually make you appear in a different country, encrypting information between you and the website server you are visiting. However, if you are going to use this for Netflix, then the bad news is, they have already blocked Opera proxies.
This tactic, like many others before it, adds user-friendly features such as built-in ad blocker, a battery saving feature, and now the built-in unlimited VPN, making Opera stand out from its other rivals. We can say for now that Opera is becoming a trendsetter by providing its customers free premium features.
How to Start Using Opera VPN
To start using this free VPN service, you must have the latest Opera browser. If you don't have it, you can download it from here. Once installed, if the VPN icon – normally on the top left-hand side of the URL bar – is invisible, then go to the top left-hand side of your Opera browser where you will see the Opera logo with Menu written on it. A drop down menu will appear after clicking on it, showing you the options. From there, select 'Settings'. Once in settings, navigate to 'Privacy and Security' options and from there you can see the VPN. Click on the box for the small VPN option to appear on the left-hand side of your address bar.
If you click on it the amount of data you have used in a month's time will also display. The five different locations on offer are:
1) Canada
2) Germany
3) Netherlands
4) Singapore
5) United States of America
There is another option – the default one saying 'optimal location' – which naturally allows the browser to select the location offering the best bandwidth, networks speed, latency, etc.
However, if you are using the VPN, the load up time for the websites increases. Don't worry, it has to increase because of the tunnelling of your information via a virtual server. We checked it by loading up the AnonHQ page, however, the time difference it extremely minimal with the add blocker active. Keep in mind though, if you do not activate the built-in add blocker and then use the VPN, it shows massive time delays. (Your result might vary depending on your ISP and your internet speed).
Is Our Information Private?
This Norwegian company was acquired by Beijing Kunlun Tech Co. & Qihoo 360 Technology Co., both of which are Chinese companies. China, according to the media, is one of those nations whose government likes to keep an eye on all of their products. On this concern, a spokesperson from Opera cleared that their VPN services do not collect user data and have a no-log policy. They also stated that the VPN service is provided for by a Canadian-based company called Surf Easy Inc. (a company not acquired by the Chinese and the Chinese surveillance laws) Thus, the VPN service comes under the privacy regulations umbrella of Canada.
The spokesperson further went on record, saying that only a few parts of Opera have been acquired by the Chinese organisations and not the whole company; making Opera a Norwegian company falling under the law of Norway and the European Union, as well.
However, the VPN service in your Opera browser will be active all the time – which, admitting, is not a cool feature – you would have to manually switch it off. If you are still concerned about your privacy, though, and still want to use Opera, we suggest using a combo of Opera's private browsing – which can be accessed via Opera's drop down menu on the top left-hand corner of your browser – and the VPN service.
---
You want to support Anonymous Independent & Investigative News? Please, follow us on Twitter: Follow @AnonymousNewsHQ
---
This article (Opera Desktop Browser Offering Free VPN Services with No Strings Attached) is a free and open source. You have permission to republish this article under a Creative Commons license with attribution to the author and AnonHQ.com.