The American famous thoracic surgeon, Dr Henry Judah Heimlich, has for the first timed personally used a first aid procedure he invented to save a woman who was in a dire situation.
The 96-year-old retired surgeon is credited for inventing the abdominal thrusts, a first aid procedure used to treat upper airway obstructions, or choking by foreign objects in human beings.
The procedure was named after Dr Heimlich which became famously known as Heimlich maneuver. Dr Heimlich invented the technique in 1974.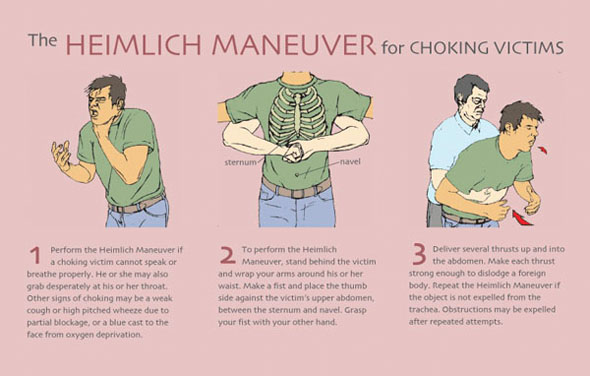 According to how Dr Heimlich saved the woman, the BBC reports that Dr Heimlich was having dinner with about nine guests at the Deupree House retirement home in Cincinnati, when he turned to talk to a woman at his table. Dr Heimlich noticed that the woman was choking. He then decided to personally try his invention for the first time in his life, to save the woman.
Performing the maneuver requires the rescuer standing behind the choked person, and using his or her hands to exert pressure on the bottom of the diaphragm. This compresses the lungs and exerts pressure on any object lodged in the trachea, expelling it. Dr Heimlich did exactly that, and the woman identified as Patty Ris, was free. Dr Heimlich's action dislodged the choked object, described as meat with a bone in it from the 87-year-old woman's airway.
Dr Heimlich later told the BBC in an interview that he had demonstrated the technique many times, but has never used it in an emergency. He also described the situation the woman was facing before his timely intervention.
"I didn't know I really could do it until the other day. She had a skin color that was no longer pink. Her mouth was puffed up and her lips were out. Though I invented the Heimlich maneuver I had never been called on to do it before. I did it three times and a piece of meat with a bone in it came flying out of her mouth and she was all right," Dr Heimlich explained.
Dr Heimlich's son Phil Heimlich told the Cincinnati Inquirer that staff had rushed to the table when the woman started choking, but stood back to allow Dr Heimlich to carry out his maneuver. He was quoted as saying "Just the fact that a 96-year-old man could perform that, is impressive."
According to the BBC, since Dr Heimlich invented his life-saving technique, it has saved the lives of more than 100,000 people in the United States alone.
These saved lives, including former President Ronald Reagan, pop star Cher, former New York mayor Edward Koch and Hollywood actors Elizabeth Taylor, Goldie Hawn, Walter Matthau, Carrie Fisher, Jack Lemmon and Marlene Dietrich.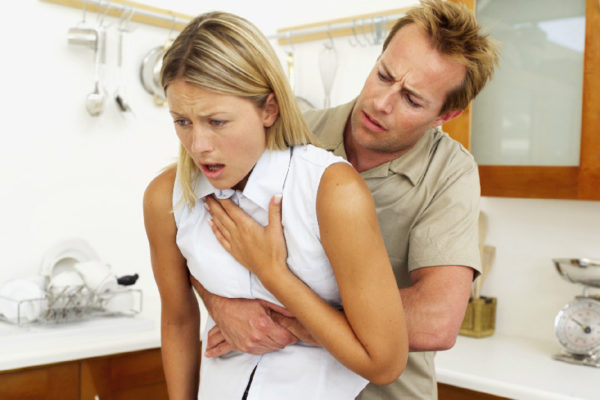 In 2014, it is said the actor Clint Eastwood was credited with saving the life of a golf tournament director in California who was choking on a piece of cheese.
In the United Kingdom also, celebrity promoter Simon Cowell was reportedly saved by comedian David Walliams, who carried out the Heimlich maneuver on him after a mint became stuck in his throat.
Currently, Dr Heimlich has retired, living a private life. He often meets people who were saved by his technique, or who saved someone.
Below is a video of the Heimlich maneuver. Watch and learn the technique involved. It may be useful one day somewhere. Let us keep helping each other. To Dr Heimlich, we say bravo!
---
You want to support Anonymous Independent & Investigative News? Please, follow us on Twitter: Follow @AnonymousNewsHQ
---
This article (Outstanding: 96-Year-Old Dr Heimlich Personally Saves Choking Woman with Maneuver He Invented) is a free and open source. You have permission to republish this article under a Creative Commons license with attribution to the author and AnonHQ.com.