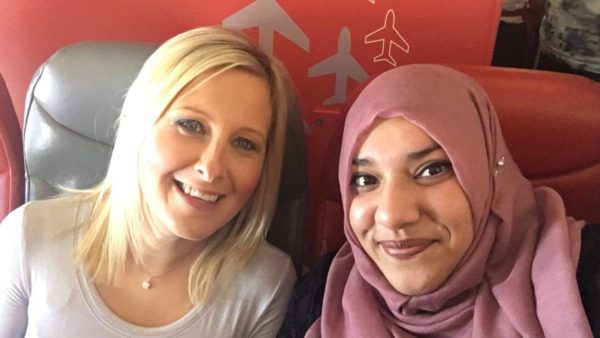 When some observers say Islamophobia is gradually creeping into Western society, it is not a joke. It is a serious issue. The mainstream media, together with right-wing politicians, are making the majority of the Western public believe that every Muslim is a potential terrorist or bad person.
In this story, a Muslim woman who was on-board a plane from Glasgow to the Spanish city of Malaga, has given a chilling account of what she experienced during the three-hour flight.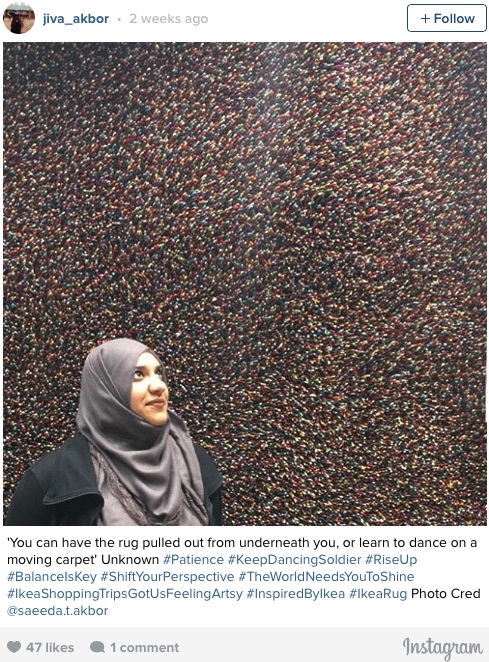 Jiva Akbor said in a Facebook post on July 17 that when she entered the plane, a fellow passenger called Beverley was sitting next to her seat. After she [Jiva] took her seat, she decided to check on her friends on social media. Jiva continued, saying as she was scrolled through her messages, she realized that thieves had broken into the car of some of her friends and stolen some items. Upon realizing that, Jiva said she decided to send a message of condolence to her friends. She then wrote in Arabic : "Hasbi Allahu la ilaaha illaahu alayhi tawakaltu," which translates in English as "may Allah make the day easy for you all."
Because Beverley was keeping a close eye on Jiva, she saw the message she had written. Seeing the word 'Allah' in the message written by Jiva, Beverley became instantly frightened and uncomfortable.
According to Jiva, Beverley got up from her seat and started acting strangely. Jiva said she became concerned about the strange behavior of her fellow passenger.
Beverley moved back and forth, to the dismay of Jiva. Beverley reportedly called an air hostess to come and change her seat for her. Two air hostesses approached her, demanding to know why she wanted her seat changed.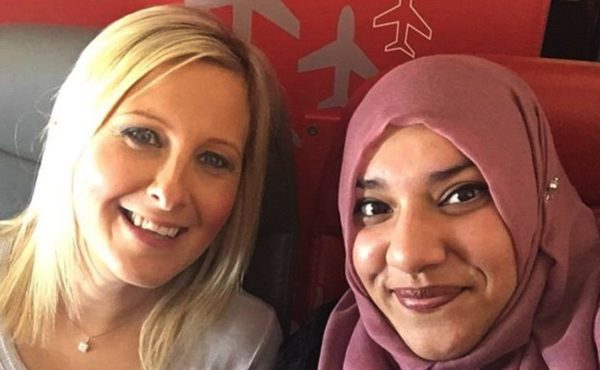 Jiva explained the chilling answer Beverley gave to the two hostesses: "I looked at her face and she was in sheer panic, clearly flustered and didn't get into the seat immediately. Then I heard one of the air hostesses say, "You can take your seat ma'am," to her. But she stood there, with a look of fright on her face. I was confused. For a split second I thought she had some health issue or something and was about to have a panic attack. At that moment she looked at me and said, "I saw you write a text message and you wrote Allah on it.""
Beverley had seen the word 'Allah' in Jiva's message. And that was why she was wanting to change her seat. She will not sit beside somebody who has written the Arabic word 'Allah,' which translates in English to 'God.'
However, despite this offensive behavior, Jiva kept calm and started interacting with Beverley. Jiva explained to her the meaning of the words she had seen her write, and why she was sending the message. Jiva told Beverley that she would like them to become good friends.
Thereafter, Beverley started feeling remorse for her actions toward Jiva. Jive wrote: "Before too long I could see remorse in her tone, I think she was shocked at her own reaction and the realization of what she had thought of me was setting in."
Jiva also revealed that Beverley openly told her that her actions were a result of the media. Jiva said she told her not to believe what the media says about Islam. She explained to her that Islam advocates for peaceful co-existence, abhors violence and embraces all that is good.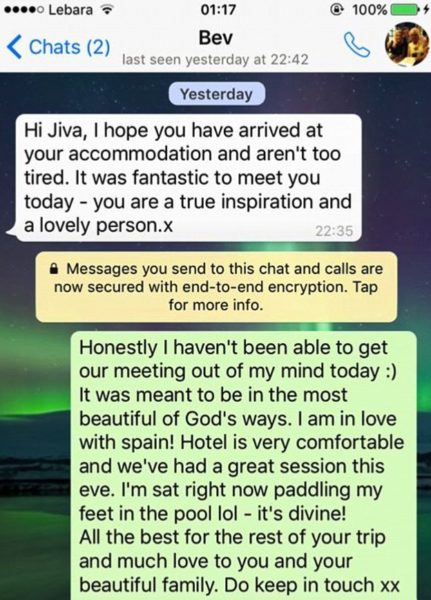 According to Jiva, Beverley immediately became sober and attracted to the words she was telling her. Jiva described Beverley as a "true inspiration." The two became best friends during the short journey. They exchanged contacts, and regularly message each other to keep their friendship going.
Jiva described her experience with Beverley as something she cannot forget. "I made a friend called Beverley who made a mistake and acknowledged it. I met a lady who is deep down inside a wonderful, wonderful human and showed me that the fear-mongering purposely and strategically carried out in this world by the powers-that-be today are very, very real and can make an ordinary person have the most shocking of reactions. But if we're blessed enough ALLAH can easily turn them into the most amazing of life's moments," Jive described.
Since Jiva shared her story on her Facebook page, it has gone viral. Her post has been liked and shares many times. Many people have commended her for her patience; striking that brilliant friendship with somebody who initially thought she was a bad person. Some said it was God who brought her in contact with Beverley, so that she will change her bad perception about Islam and its people. Almost all of the messages under the post are expressing support for Jiva. Below, the full post of Jiva telling her encounter with Beverley can be viewed.
---
You want to support Anonymous Independent & Investigative News? Please, follow us on Twitter: Follow @AnonymousNewsHQ
---
This article (Passenger Afraid to Sit Beside Muslim Woman on a Flight, Muslim Woman Responded by Striking Up Brilliant Friendship) is a free and open source. You have permission to republish this article under a Creative Commons license with attribution to the author and AnonHQ.com.