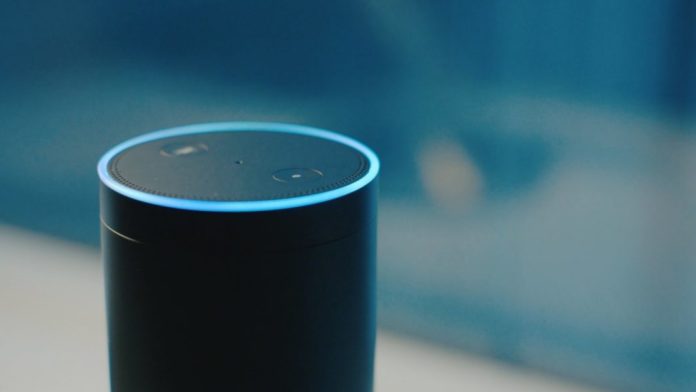 In Arkansas, United States, the local police are seeking assistance from the e-commerce giant, Amazon, to determine if an Amazon-based device had been able to record a murder.
The Amazon Echo device is a voice-activated smart home speaker that is capable of controlling a variety of smart devices that are integrated with it. On top of that, this device can also play music, create a To-Do list, set alarms, and even post real time information pertaining to the weather and traffic updates.
This was first reported by The Information, who stated that the authorities in Bentonville, Arkansas issued a warrant for Amazon to hand over any audio recordings from the Echo device that belonged to the perpetrator, James Andrew Bates. They are hoping this technology-lead will aid them in uncovering any additional details about the murder of Victor Collins.
Similar to the Apple case when the FBI wanted to unlock an iPhone belonging to the San Bernardino shooters, Amazon is also refusing to release evidence/materials to the authorities in which this specific Echo may or may not have been logged into the Amazon servers.
The victim, Collins, died last Nov. 21 while visiting Bates' house. Bates was a friend of Collins, from work. The next morning, Bates was convicted of first degree murder, as Collins was found dead in his hot tub.
During the investigation, local police had seized the Amazon Echo device that belonged to Bates, as well as a variety of internet based devices that had been hosted in his home at the time. Such IOT devices included a water meter, Nest thermostat, and his Honeywell alarm system.
The Amazon Echo just merely sits and awaits the activating command – usually "Alexa" or "Amazon" – before the device starts recording audio files that are sent through to Amazon's servers. Most of these voice commands are not hosted directly on the device, but rather, are stored and logged on one of Amazon's several servers.
The authorities believe that it is plausible that the Amazon Echo may have recorded some audio files from the night of the incident. In which case, would then host evidence that is related to the case still under investigation.
A spokesperson for Amazon informed CNBC, "Amazon will not release customer information without a valid and binding legal demand properly served on us. Amazon objects to overbroad or otherwise inappropriate demands as a matter of course."
While the e-commerce giant had refused to release the Echo data logged on their servers twice, they did, however, hand over Bates' account information as well as his purchase history with Amazon.
The police were able to find out that between the hours of 1:00AM and 3:00AM, Bates' water meter had read that he used 140 gallons of water on the night of Collins' death. The police were also able to extract some of the data from Bates' Echo device. However, it is still unclear if this is enough evidence to uncover further facts in the ongoing murder investigation.
---
This article (Police Question Amazon Echo to Solve a Murder Case) is a free and open source. You have permission to republish this article under a Creative Commons license with attribution to the author and AnonHQ.com.
---
Supporting Anonymous' Independent & Investigative News is important to us. Please, follow us on Twitter: Follow @AnonymousNewsHQ