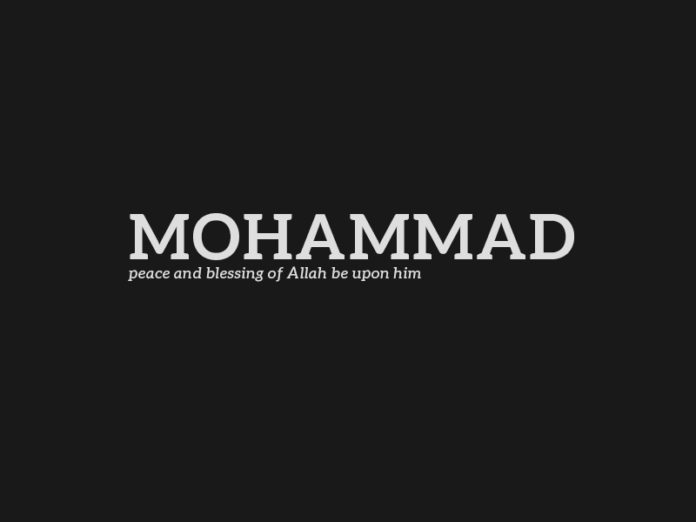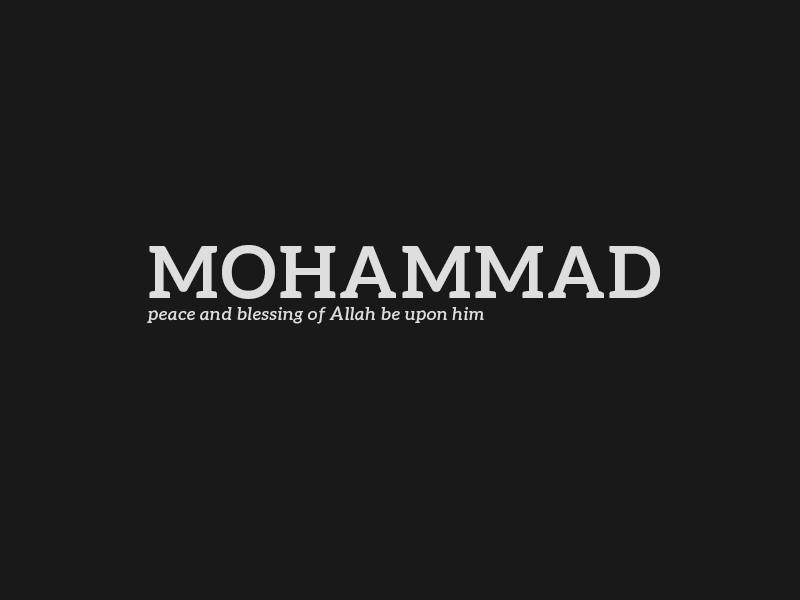 The long-running accusations against the prophet Muhammad, are no surprise to any Muslim. The majority of these accusations are initially unrecognizable due to their utter absurdity, and many Muslims would think that those claims belong to someone they barely know.
In this article, I will be talking about the "pedophilia thing" that every/ignorant person is so obsessed about, but before we get into that, a little bit of history to refresh our minds. I quote from source [1] the status of the women before Islam, and from [2] their status after Islam.
Arab women before Islam

Women, as a general rule, had virtually no legal status. They were sold into marriage by their guardians for a price paid to the guardian, the husband could terminate the union at will, and women had little or no property or succession rights.
The women after Islam

Muhammad improved things quite a lot. By instituting rights of property ownership, inheritance, education and divorce, he gave women certain basic safeguards. Set in such historical context, the Prophet can be seen as a figure who testified on behalf of women's rights.
Pedophiles prey on the weakness of their victim—either mentally or physically—and this man secured women's rights, making them equal to men in duties in the 7th century, giving more rights even to the animals.
Now, I may not be an expert in criminology, but if this tells you that the prophet Muhammad had anything to do with that "thing," then you need to leave a comment below 😉
It is paramount to mention that the prophet Muhammad, and those who followed him, had suffered a tremendous amount of torture, prosecution and humiliation, which puts him on the top list of activists who lived in the 7th century, and his ideas and teachings are still practiced by more than 20% [3]of the world population.
Furthermore, I would like to quote a gentleman who goes by the name of Yusuf Estes[4].
I wasn't sure about the transcript made for that video by "google," so here is mine [5].
The relevant points are:
+ She was betrothed at an early age, but she only got married when she was old enough.
+ It was a healthy relationship and a happy family.
+ She didn't have children from him…
+ She never said anything bad about him her whole life and never remarried another man after he passed away.
[sources]
[1] Arab women before Islam
[2] Arab women after Islam
[3] Muslim world
[4] Yusuf Estes
[5] transcript:
The first time that happened to me, I was in George Mason University giving a speech. After the speech, one come up to me, he's not Muslim, he was old man actually, and he knows Arabic and came in my face and he said: "What do you say about the 53-year-old man that has sex with a six-year-old girl?"
Wow! When he said this, I almost passed out cause I couldn't believe anybody would talk like this. I couldn't believe someone would say something like this. I know what he meant by what he said. I was so upset I started taking my coat off, and I will give it to the cheekh (scholar) who was with me, I said: "You know, just hold my coat, I'm gone go on this guy," and as I was taking my coat off, I looked at him and said: "It depends on your question. If it's a rhetorical question or if you're insulting my prophet, in which case I'm gone take you out back and beat your head of your shoulders." He said: "No no no, it's rhetorical." I said: "In this case, it doesn't need an answer."
Obviously what he said no Muslim would support this idea, because our prophet(pbuh) never would do something like this. Our prophet did not do what this man said, but the way he said it people would think 'ah' this is Muhammad. Our prophet(pbuh) was the example for us, and he was the mercy to mankind. I had to go to the scholars and ask them:"How do I answer the question?" They said: "First of all, you don't get angry." This is in the hadith (saying) of the rassoul (prophet)(pbuh), he said: "Don't get angry." Somebody said: "Give me an advice," and he (prophet) replied: "Don't get angry, don't get angry, don't get angry," take it easy, keep it cool. The second things is, when you don't know something, just say I don't know, but be kind to them, maybe they will listen to the answer.
So the next time I saw the same guy again, I'm ready. This time, he started with another question, it's nothing but insult the way he said it, but this time I said: "Thank you for asking me about my religion," and he was like 'huh'. He didn't expect that. He thinks I'm going to get angry... not now, I know we shouldn't do that. "Thank you for asking me about my religion" and then say this: "As a Muslim, I cannot lie, if I lie I can go to hell, and if I don't tell the truth, if I make a mistake, you can check it out anyway because everything in Islam is preserved 100%." The Quran and Sunnah, we still have it today as we had it centuries ago. So it's there. So it's easy. We can find the answer. But by the way, and here it comes, are you listening? "If while you're listening to my answer, you like the answer so much that you say: 'that's better than what I have', are you going to be ready to make a move to something better?" He said: "Yeah," and then I began to give the answer. First of all the hadith are in (bukhari) and it's two, one said that Aisha was six-years-old and her mother comes to her and takes her into the house. She is playing in the dirt, her mother takes her into the house to her father---so far did you hear the word sex in there? 'No...,'---and her father is doing a tradition which is a part of the Arab tradition forever, he's offering his daughter in marriage to his best friend, someone who is a leader, someone who is very important to him, and saying I want you to marry my daughter. But then what, she's back outside playing in the dirt, yes or no? 'Yeah!' Where did you hear sex then? I think you've been standing in the checkout line at the grocery store, looking at the tabloids with that word s.e.x. 'Wow wow' it's all you're thinking about, this is not our prophet(pbuh).
The other hadith she's older, the mother is taking her to the father, the father is offering her in marriage, and look what it says in the Quran chapter 4 verse 19. Very clear it tells:
"O you who believed, you cannot inherit women against their will," http://www.quran.com/4/19 and in order for a women to get married, she has to be old enough to know what's going on and understand it, and old enough to have children, otherwise, she can't get married. It's not a legal marriage in Islam, yes or no? So what do you think? It gives us the example that even though she was betrothed at an early age, they didn't get married until she was old enough.
The man standing upon (said): "I didn't know that, I didn't know that."
It happened again when I was in Chennai, same subject come up and I told another one the same way, he said: "Really!" And I said: "Yes!" But I wanna ask you a question, everything we know about their marriage is coming to us from her. Read what she said, and think out of 2200 sayings or hadith from her, she is saying only what? The best things about her husband Muhammad(pbuh), yes or no? And all that she said again and again, she is praising him, loving him, caring about him. She talks about when she was young, she used to race with him, and used to beat him. She said: "I got older, I got heavy and then he used to beat me in the races." She used to tease him. She used to play tricks on him. We know from the Quran, some tricks that she played, 'wow' watch out, but still he was a very caring and loving husband to her, so much so, when he died (pbuh), he wanted her to be there. He died right in that house, with his head in her lap. And what was the last thing that she did? She used a toothstick and she cleaned it up for him and open it up and put it in his mouth, because she knew how much he liked it. And in this way, in this condition, he passed away. And for the rest of her life, she narrated from him and never said a single bad word about her husband. Do you know any woman today who can go their whole life and never say something bad about their husbands? 'Hello!'Do you know a woman who can go even one year, or one month, a one week, maybe not even one day, and she is saying something about her husband. Aisha (ra) never said a single bad word about her husband, yes or no? And she never even considered to look for another man for the rest of her life. In her heart and her mind she is still married to Muhammad (pbuh) and they will be together in Janna (paradise), and live there happily ever after.
I'm asking you a simple question: "Is this the best love story you ever heard or do you like the story of Shakespeare's Romeo and Juliet?"
On valentines day, talking about 'oh what a love story', Romeo and Juliet; two young lovers--- one preteen, maybe 12, and one 14, something like this---very young, from separate tribes that didn't like each other.They hate each other. They were fighting. So Capulets on one side, and the other family on the other side, and they hate each other, and they don't want the children to even know each other, so they sneak behind their back, did they get married? Noooo. What did they do? I don't wanna mention. And then what? One of them commits suicide and then the other commits suicide.
According to the Jewish religion, Christian religion and Islam they go to hell; compare that to the story of Muhammad and Aisha, and tell me what you think is really the story of romance, and he said "I testify there is only one god but Allah and that Muhammad is his prophet and messenger."
Just remember this, no matter how harsh the questions come, you have a responsibility to represent Islam in the best way. Don't try to be Ahmed Deedat, or don't try to be Zakir Naik, don't try to be Yusuf Estes, be you, be yourself as the best Muslim you can be. I swear a god---and I don't like to swear in Arabic cause I'm not Arab anyway, but when I say this, I really mean---I wish all of us will just use what Allah (god) gave us and be the best person you can be. This will destroy cheetan (evil) on this planet, he (devil) wouldn't have a chance, may Allah (god) guide us, Amen.
---
You want to support Anonymous Independent & Investigative News? Please, follow us on Twitter: Follow @AnonymousNewsHQ
---
This Article (The Prophet Muhammad and The Truth (Pedophilia)) is free and open source. You have permission to republish this article under a Creative Commons license with attribution to the author and AnonHQ.com.