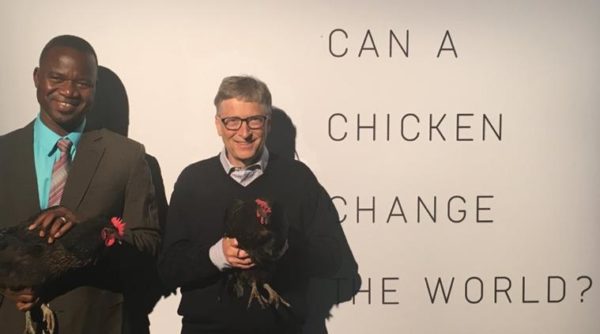 The founder of Microsoft, Bill Gates has announced that he will be donating about 100,000 of chickens to poor people in Africa, especially those living in the rural areas.
The billionaire-come-philanthropist made the announcement to the media in front of a chicken coop he set up on the 68th floor of the 4 World Trade Center tower in Manhattan, New York on June 8.
In Africa, poverty is widespread among rural dwellers. Despite the abundance of natural resources that are mostly concentrated in the rural areas, surprisingly, it is the place where extreme poverty is very common. Africans living in the cities and towns are somehow better off than those in the rural areas. Many families in the rural areas live on less than $2 a day.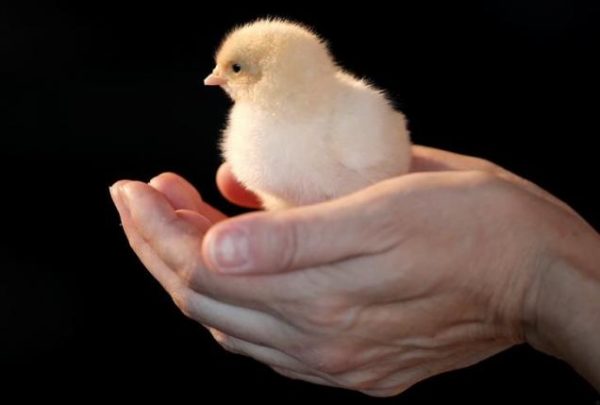 According to Gates, his chicken project will help improve the lives of these people. Although it is not clear which specific countries are going to benefit from the new chicken project on the continent, Gates said the donation will go to countries that are located below the Sahara.
The Reuters News Agency reports that the chickens will be vaccinated against common diseases. Gates later wrote in a blog post that the chicken project would boost incomes because chickens are inexpensive to care for and are good investment. Also, the chickens will help provide nutrition for children, according to Gates.
Gates said a farmer starting with five hens could earn $1,000 a year, compared with the extreme poverty line of $700 a year. He estimated that about 5% of Africa's rural population currently raises chickens to boost their income. With this project, Gates is hoping to increase the figure to 30% of African rural dwellers raising chickens.
"If I were living in extreme poverty, I'd want to raise chickens. It has been eye-opening for me to learn what a difference they can make in the fight against poverty. It's pretty clear to me that just about anyone who's living in extreme poverty is better off if they have chickens," the Microsoft founder wrote.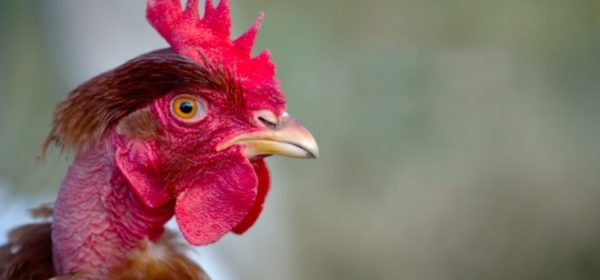 He also revealed that the Bill and Melinda Gates foundation, which belong to him and his wife, has already launched a partnership with Heifer International to create a sustainable market system for the chickens in Africa. This, he said, will make it easy for people to sell the chickens they raise. Heifer International is a nonprofit organization working to eradicate poverty and hunger through sustainable, values-based holistic community development.
The Bill & Melinda Gates Foundation is said to be one of the largest private charities in the world. The foundation has invested heavily in Africa, tackling a wide range of issues in healthcare, education, women's rights and poverty alleviation.
Gates' wife Melinda, co-chair of the Bill & Melinda Gates Foundation, also said breeding chickens can empower women by giving them a source of income, which they are more likely than men, to spend on education and healthcare.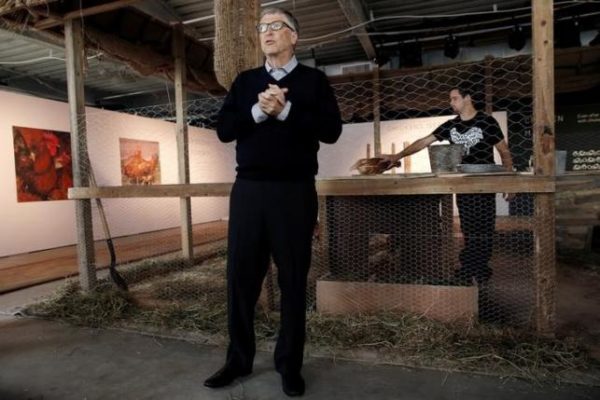 Since Mr Gates made the announcement, people in Africa have reacted to it with different opinion. On social media, some critics said the program was a publicity stunt and would not solve the underlying problems of poverty in Africa. Others, on the other hand, congratulated Mr Gates for putting forward what they described as a solution to reducing extreme poverty on the continent.
---
You want to support Anonymous Independent & Investigative News? Please, follow us on Twitter: Follow @AnonymousNewsHQ
---
This article (Reducing Poverty in Africa: Bill Gates to Donate 100,000 Chickens to Africa's Rural Poor) is a free and open source. You have permission to republish this article under a Creative Commons license with attribution to the author and AnonHQ.com.