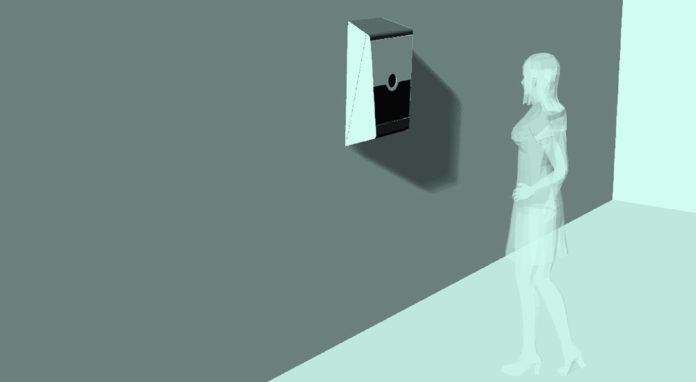 In more recent days, the Russian government allegedly hacked into the United States' election. However, there are other Russian developers reported to have utilized their skills for a service slightly more productive, allowing people to monitor the television appearance of all the world leaders.
A special team of Russian developers have recently released an extremely powerful AI (Artificial Intelligence) powered algorithm. This algorithm will be able to monitor and track all the activities of all world leaders on all media outlets. This information is based on information gathered from the Verso site. Verso provides an AI-based service that analyzes the impact of different presidents and prime ministers, and then reports a rating for each individual, based in real-time.
Verso was originally an experiment to utilize algorithms that have been designed to quickly detect faces, even if they are blurred out. This was designed by Moscow State University researchers.
This operates by taking a screenshot every second, of an entire set of monitored TV channels. During this phase, any and all faces that have been detected by this algorithm are run through a "computer vision processing." This will detect if there is a facial match with other candidates in the algorithm database, essentially scanning each picture and matching it with the world leaders in their database, before updating the information every second or two.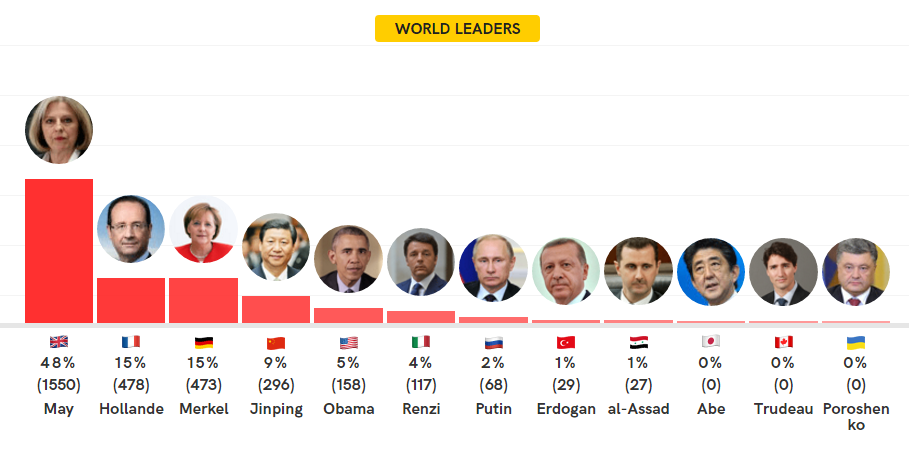 This algorithm can detect the faces of blurred or turned heads with a 99% match, or better, in roughly milliseconds. This allows Verso to perform detection in real-time.
A spokesperson who is a managing partner for Russian Ventures, Eugene Gordeev, said that "since we are just experimenting with AI and tweaking the system, some data may not be representative and gives only picture of relativity, that [is] why we called it a project – Verso!"
You can view a demonstration of their software, which is based off 20 channels, from this live coverage.
This project also provided an example report on the second presidential debate between Donald Trump and Hillary Clinton. From the report, Trump was extremely active during the start, however, nearing the end, Hillary took the spotlight, leading the audience until the end of the debate.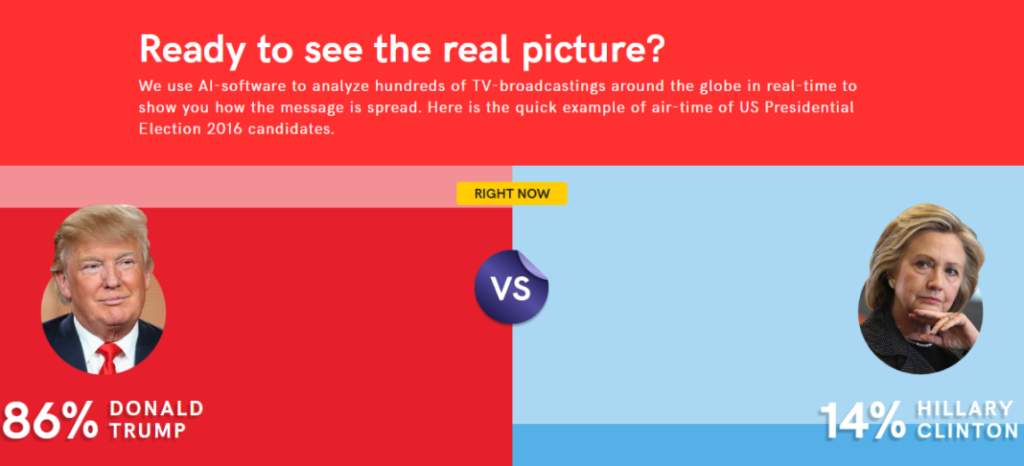 The team aims to grow the project by designing their algorithm to scan through at least 100 different channels. This will allow you to see a pattern, or trend, and will be able to watch the entire overview on any topic. This project could also lead to tracking a specific object/product in any video.
"Faces are just the beginning, we will add text and voice recognition, and of course understanding – so any video will be marked as positive/negative," stated Gordeev.
So far, Verso has been able to raise $100K for funding. The company aims to raise more financial security as they start to develop new projects.
---
This article (A Russian Project to Detect Real-Time Face Detection on Television) is a free and open source. You have permission to republish this article under a Creative Commons license with attribution to the author and AnonHQ.