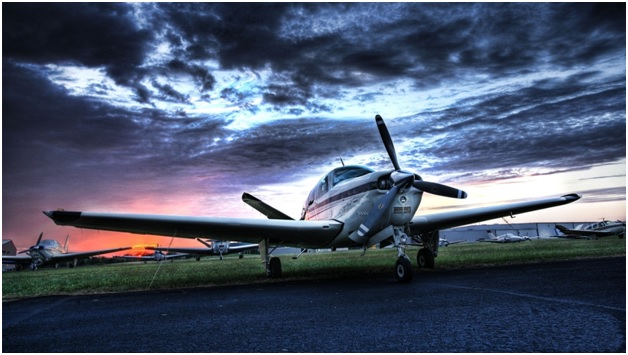 Written by: Anon.Dos
This is no secret that United States likes to spy on its own people and others. And they seem to enjoy this with more sophisticated tools in their hands. We have recently discovered that US has and is using a dirt box device on small training aircrafts i.e. Cessna 150, Cessna 172, Cessna 182 and so on for spying. This device allows them to collect information from cellular phones; without the user even knowing. These devices mimic the signal towers or cell phone towers, fooling the smartphone in to believing they are connect to their respective carriers.
Once the device is connect via the dirt box it will start collecting data of all the contacts, addresses, applications and even encrypted data. The "flaw" with this device is that it collects data from every smart phone available and not just a specific target. But authorities say that data that is clear is dumped or deleted.

Cessna Mustang planes of the French Company Wijet are seen at Chateauroux airport on February 4, 2014. The Justice Department reportedly uses Cessna planes to intercept phone data.
This device can locate the target within the accuracy of 10 feet. Telling its operator about the targets where about and on what height are they located (floors in buildings). As said earlier the device mimics cellular towers thus allowing other phones to get connected with the device.  If the target is believed to be using a Sprint device then the dirt box will set its frequency accordingly and allowing the cell into thinking the aircraft is the tower. I can say if this is the best part about this device or the worst thing, but this device can detect the cell phone even if it is switched off. As the experts say the device pings or tries to constantly create a connection even if it is powered off.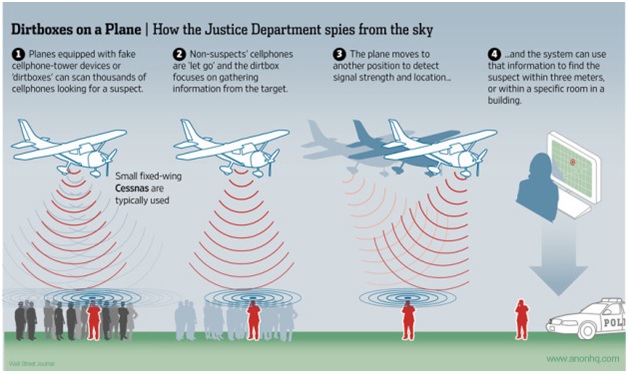 The United States says any such activates are within the US laws. They neither confirm nor deny such activity.
What can you do about it?
You can use a so called VPN and encrypt all of your traffic on your Mobile Phone, Tablet and PC. More info Here: http://anonhq.com/be-anonymous/ and here IpVanish VPN
_______________________________________________________________________________
Sources:
https://bgr.com/2014/11/14/dirtbox-spy-planes-in-u-s/
http://online.wsj.com/articles/americans-cellphones-targeted-in-secret-u-s-spy-program-1415917533