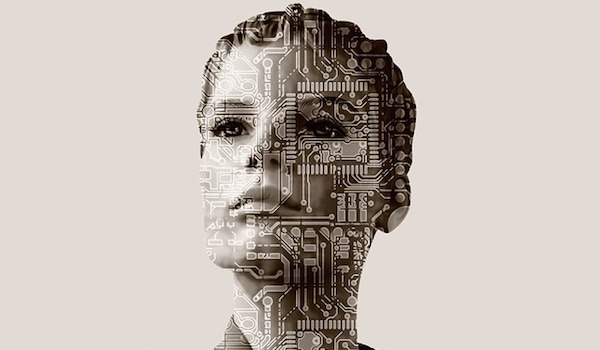 We've all seen Terminator – or most of us have. I haven't, but heard it's quite the ride. But Stephen Hawking has a different opinion of late. When contemplating the very nature of Artificial Intelligence, Hawking is concerned about the ability for the AI to extend itself into something other than a benign concept we now take for granted.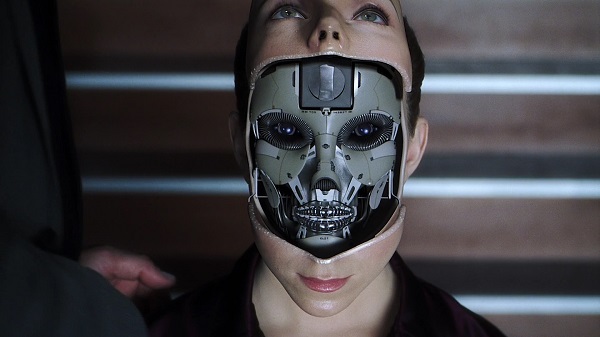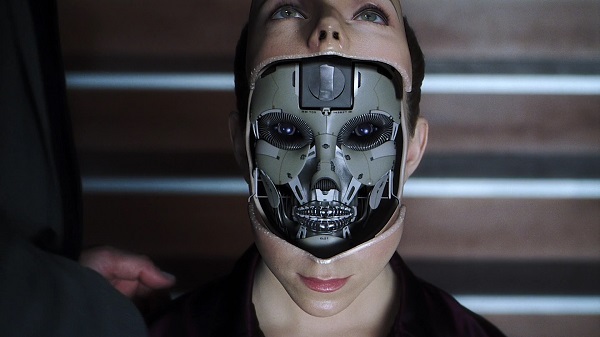 Image: "A.I. Artificial Intelligence" Movie (2001)
The technology that assists Hawkings in communicating with the world is the essence of the concern. Where he can think faster than the normal human being with the assistance of the technology that he has around him, the worry is that it may one day surpass those weaker and redesign itself at an increasing if not alarming rate.[1]
The question raised is if there would be such an increase, that we would not be able to detect it. 'We cannot quite know what will happen if a machine exceeds our own intelligence, so we can't know if we'll be infinitely helped by it, or ignored by it and sidelined, or conceivably destroyed by it.'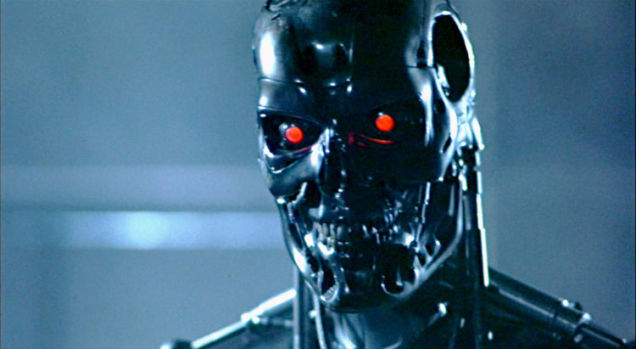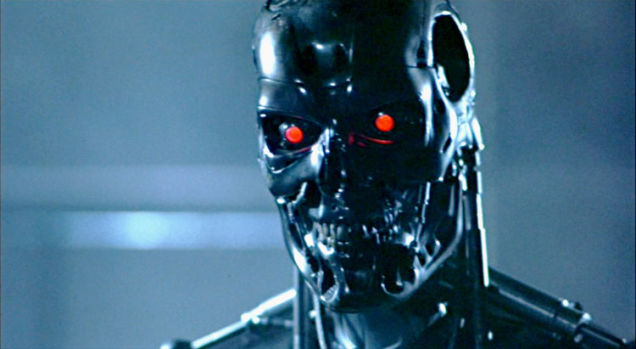 Image: "Terminator" with Arnold Schwarzenegger 
Hawkings stated earlier this year to the BBC that the 'development of full artificial intelligence could spell the end of the human race.' Musk, CEO of Tesla Motors, an electric car manufacturer and co-founder of SpaceX, a commercial space flight company, added his own concerns that AI could potentially be more hazardous to humanity than nukes if developed in specific ways. "If I were to guess at what our biggest existential threat is, it's probably that… With artificial intelligence, we are summoning the demon. In all those stories with the guy with the pentagram and the holy water, and he's sure he can control the demon. It doesn't work out." [2]
As Hawking warns, AI may be the biggest advancement in human times, but could potentially be our last.
________________________________________________________________________
[1] Kolodny, C. (2014, 5 May) Stephen Hawking Artificial Intelligence http://www.huffingtonpost.com/2014/05/05/stephen-hawking-artificial-intelligence_n_5267481.html (Retrieved 2014, 21 December)
[2] Gaudin, S. (2014, 3 December) Stephen Hawking says AI could end Human Race. http://www.computerworld.com/article/2854997/stephen-hawking-says-ai-could-end-human-race.html (Retrieved 2014, 21 December)