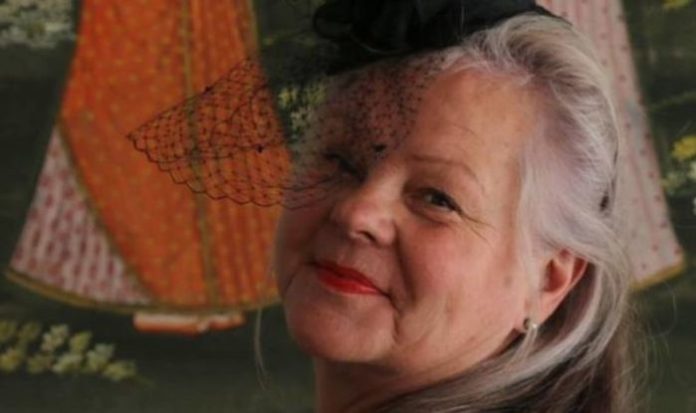 The internet has made the world a global village. It has made it possible to communicate to people far away from you, but has also brought some negative effects, especially in many of the impoverished countries in West Africa.
Maria Grette, a woman from Sweden, has narrated a story for the BBC African Service of how she ended up helping a 24-year-old man who had scammed her out of several thousand Euros.
According to Maria, she met the 24-year-old scammer from a dating site, in 2009. The scammer, who was from Nigeria, posed as a 58-year-old Danish man living in England. Maria revealed that she had gone through a traumatic divorce, and was looking forward to starting a new and fruitful relationship.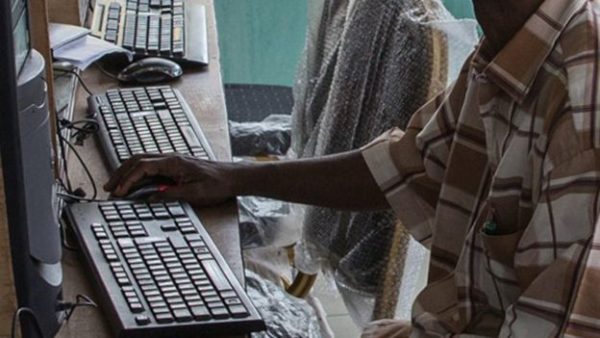 The Nigerian scammer described himself as a Dane raised in South Carolina, United States. He told Maria that he was a civil engineer working on a contract in England. His wife was dead, and he had a son who was studying at Manchester University.
With these convincing words, Maria thought she had met a man that she could probably spend the rest of her life with. Maria at that time, was 62.
From there on, Maria developed a deep love for the disguised scammer. To convince Maria further, the scammer started talking to Maria on the phone via a UK number. This led Maria to believe that he really was living in Britain.
The scammer told Maria that he was planning for his retirement; had Sweden in mind for a place to settle; owned a house in Denmark inherited from his parents; wanted to leave that to his son who was very attached to it, while he looked for a new home in Sweden.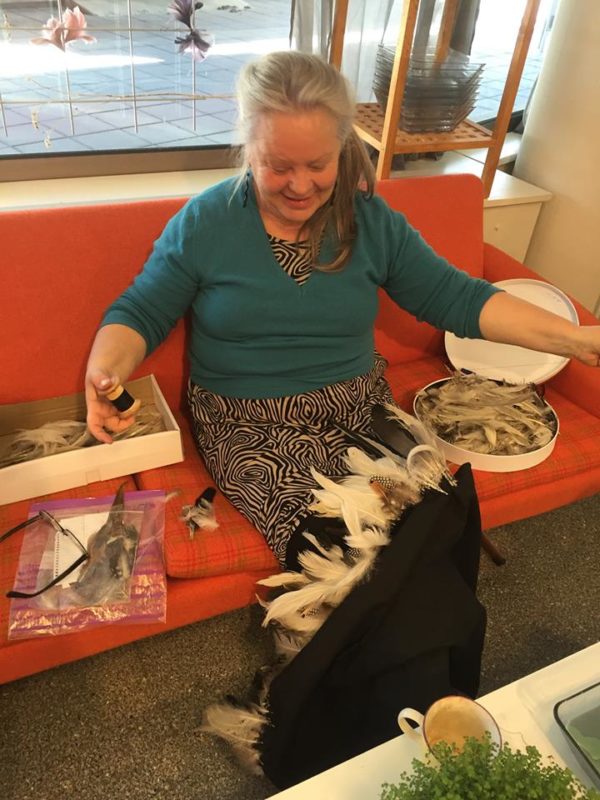 "I wanted to meet him because I liked him. He had a way and a sweetness I had never known in a man before. And he was innocent in a way that puzzled me," Maria described the feelings she had harbored of the unknown man.
Unknown to Maria, the scammer only wanted to win her trust before executing his agenda. Having won Maria's trust, the scammer started demanding money from Maria.
The man agreed to visit Maria in Sweden, however, he told Maria that before the visit, he and his son will have to travel to Nigeria for a job interview. He called Maria later, telling her that he had arrived in Nigeria, and looked forward to the interview.
Days later, he called Maria, telling her that he and his son were robbed by armed men. His son had been shot, and was in the hospital for treatment.
He needed money urgently for his son's surgery. Unfortunately, his bank didn't have a branch in Africa, so it would take time to transfer money from his UK account. Meanwhile, the hospital management was demanding €1000 to proceed with the treatment immediately.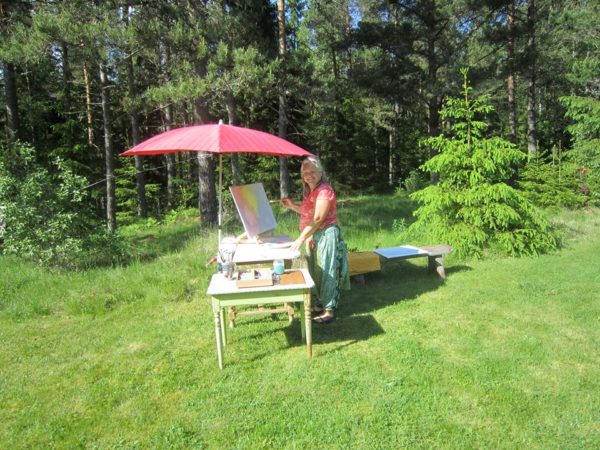 "I will never forget how I rushed to the Western Union office, trembling while I did the transfer. All I could think of was to get the two persons in Nigeria out of danger," Maria said.
The plot developed after the initial transfer. Medical complications called for more money. The doctors demanded more advance fees. In the end, Maria transferred several thousand Euros to her stranded lover in Nigeria.
Maria said she quickly came back to her senses. She realized it was a scam after reading about similar stories online, and stopped responding to calls from the man. Later, however, the man called to confess his sins; that he wasn't from Denmark, but from Nigeria. He had finished university two years earlier, but had no job. He then took to scamming online to make ends meet.
Maria said: "He said he had never met anyone like me before, that he had been fighting his feelings for me for a long time. He said his scamming mates had warned him about falling in love with a 'client', that he had ignored them because he trusted me and did not want to lose contact with me."
After this revelation, their communication took a new turn. There were no further requests for money.
"The attraction I started feeling was to the person who was revealing himself to me… It was still him, but with a new name and different age and circumstances. I wanted to meet him. I could not live with this relationship unless it was adjusted to reality in all senses," Maria said.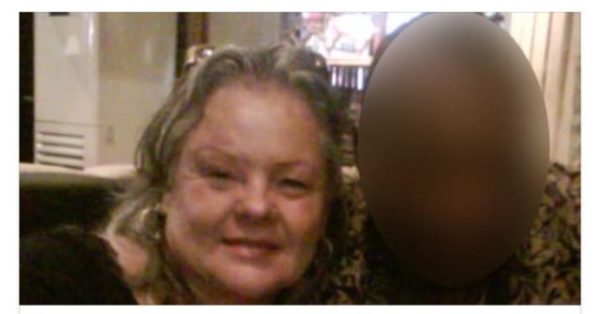 In October 2009, Maria traveled to Nigeria to meet the young man. That was her first time in Africa.
"When I saw him at the airport in Abuja, tears fell over his face, and I knew I had known him all my life," Maria said.
Maria spent two weeks in Nigeria with him, describing her experience as blissful. The man introduced her to some of his friends, many of whom were also scammers.
While still in Nigeria, Maria thought of how she could help these poor young men quit their scamming, so that they may have a meaningful life.  Two years later, in 2011, Maria saw an article on a Nigerian news website about an art exhibition. Maria, as an artist by profession, immediately took action.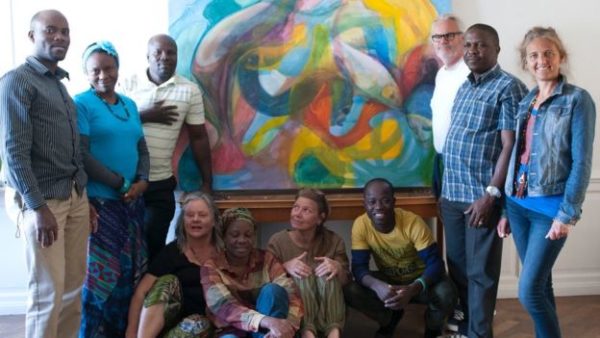 Over the last six years, Maria has arranged for a number of African artists to visit Europe for art exhibitions, workshops, conferences and competitions. She has assisted them with sourcing international grants and other funding to advance their work. She has also visited Uganda to give talks on art, and is looking forward to another visit to Nigeria, scheduled for later this year.
For her Nigerian scammer-lover, after Maria left Nigeria in 2009, he stopped scamming. With Maria's assistance, he got accepted into a school to study in the United States. Maria helped him with money until he completed his education. Currently, he has a job in the American oil sector.
Although they have not met each other again since the 2009 meeting in Nigeria, they still communicate frequently, updating themselves on each other's lives. Their relationship has taken a new turn. It is has become wonderful.
"Johnny has given me more than he took. Without him, I would not have met Africa. He is very dear to me. He has asked me so many times to forgive him and I told him that the most important thing is to forgive himself," Maria said.
---
You want to support Anonymous Independent & Investigative News? Please, follow us on Twitter: Follow @AnonymousNewsHQ
---
This article (Swedish Woman, Scammed by Nigerian Cyber Criminal, Forgives and Sponsors his Education Abroad) is a free and open source. You have permission to republish this article under a Creative Commons license with attribution to the author and AnonHQ.com.