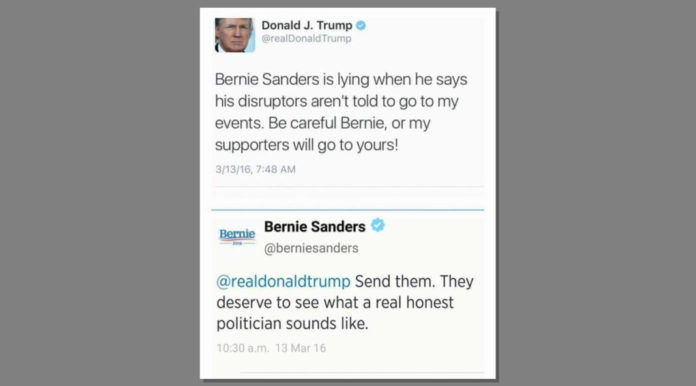 Bernie Sanders (I-Vt.) has been openly vocal when it comes to his thoughts on Donald Trump, describing him as a delusional pathological liar. And while neo-liberal corporate-Democrats continue to blame Russia, millennials, and everyone but themselves for their failures, the Progressive-leaning senator from Vermont has launched a movement to resist an increasingly authoritarian Trump administration.
In an interview with the Guardian, Sanders stated the following on Trump:
"[Trump's goal] is to end up as leader of a nation which has moved in a significant degree toward authoritarianism. Where the president of the United States has extraordinary powers, far more so than our constitution has provided for, or the values of the American people support." He purports that Trump wants to be "the only person in America who stands for the American people, the only person in America who is telling the truth, the only person in America who gets it right."
For many observers, Trump's behavior appears erratic, often laughable, and quite honestly – alarming, which makes it all the more perplexing to hear Trump-apologists try to explain it away. When faced with the evidence, no one can deny Obama was a lousy, corporate-controlled warmongering president (like pretty much all the rest), but one can't help but wonder what the outcome would have been had he gone on late-night Twitter rampages against the media, or started accusing his predecessor of wiretapping him.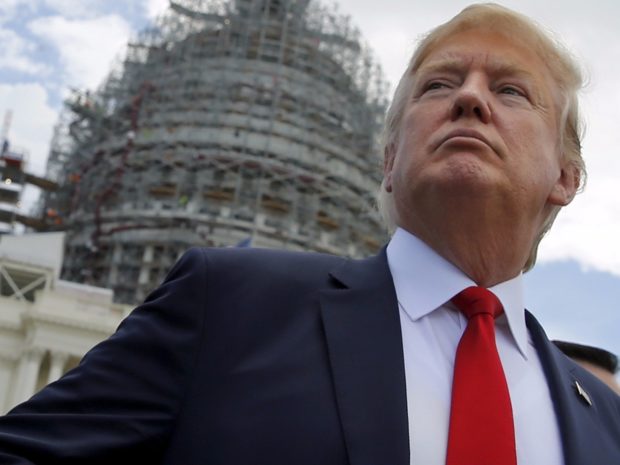 According to Bernie, what's necessary is "a proactive agenda that brings people together to fight for a new America." Since January, Sanders has started to visit states Trump carried, including Mississippi, Kansas, Michigan, and just recently he visited one of the poorest counties in America; McDowell County, West Virginia, where his talking-points were met with applause from a room full of Trump-voters:
But if Bernie wanted help from the Democrats in his fight against what he sees as increasing authoritarianism in the White House, he'd be looking in the wrong place. Progressives are painfully aware they're not welcome within Democratic politics, as was apparent with the DNC's blatant favoritism for Clinton – as the new saying goes, "Democrats would rather lose, than win with a Progressive."
Like Republicans, Democrats work for the corporations, not the people, and the Progressive idea of removing big-money from politics goes against this value. Although Bernie hopes to revive the Democratic Party and move it away from establishment politics, he has referred to it as a sinking ship.
Luckily for Bernie though, it would appear he has the people on his side. Recent polls indicate he's the most popular politician in the U.S., and this is according to Trump's Fox Opinion Network.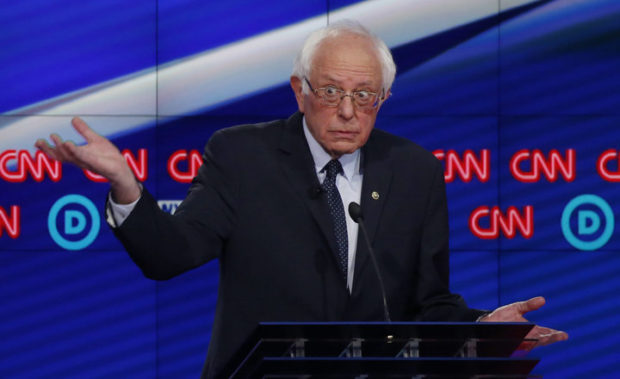 Calls have been made for Bernie's help, and some have suggested he create a new third party to take on the established elite, but in the end, it's up to the people. And unless you're a male Caucasian and/or billionaire, a Trump presidency might not be suitable for your situation. Please consult another political outlook before you decide whether or not authoritarianism is right for you.
---
This article (The Bernie Sanders Revolt Against Trump and the Corporate-Left) is a free and open source. You have permission to republish this article under a Creative Commons license with attribution to the author and AnonHQ.com.
---
Supporting Anonymous' Independent & Investigative News is important to us. Please, follow us on Twitter: Follow @AnonymousNewsHQ