Greetings world. We are Anonymous.
Provided here is a list of high profile Republican pedophiles. While sexual abusers can be found on all political sides, it is clear there's a rampant problem within the Right-wing that hasn't been addressed. This is evident in the fact that most of these cases happened within the last 20-years, and many others within the last few years.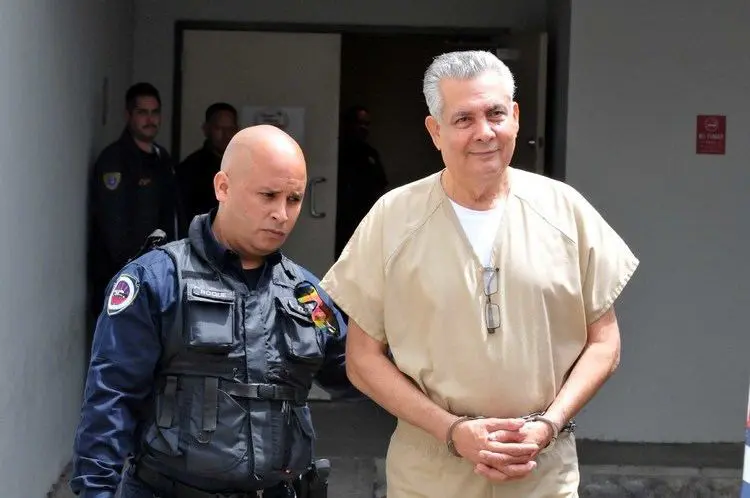 Edison Misla Aldarondo, Republican politician from Puerto Rico, was sentenced to 13-years in 2004 for molesting his step-daughter over an 8-year period and for the attempted rape of his step-daughter's 17-year-old friend, both of whom he had given alcohol and prescription drugs.
Randal D. "Randy" Ankeney, Republican politician in El Paso county, Colorado and attorney, was sentenced to prison for 2-years for the attempted sexual assault of a 13-year-old girl in 2001. In 2006, 15-months after being released from prison, Ankeney was arrested again on five new counts, including sexual assault on a child, three counts of sexual enticement of a child and one count of sexual exploitation of a child.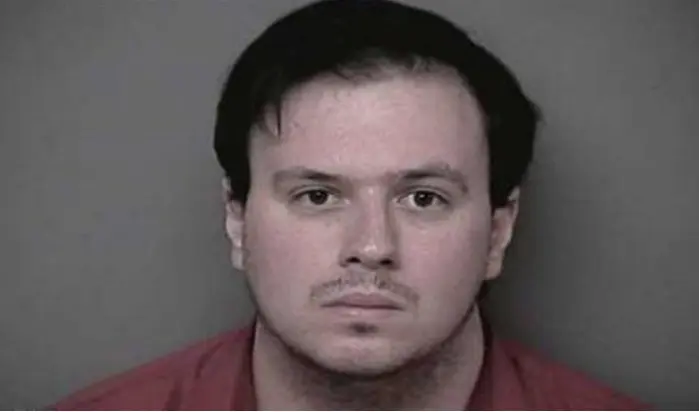 Carter Ballmann, Republican political consultant from Missouri, received a five-year prison sentence in April of this year for trying to elicit sex from a 14-year-old girl.
Robert E. Bauman, Republican Congressman and anti-gay activist, was charged for soliciting sex from a 16-year-old boy in 1980.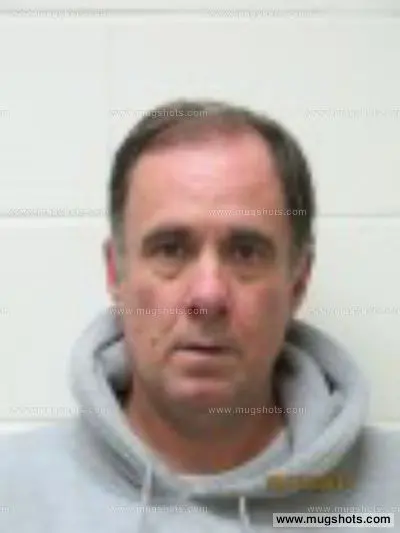 Parker J. Bena, prominent Republican and one of Virginia's presidential electors in 2000, pleaded guilty in 2001 to possessing child pornography and was sentenced to 30-months in federal prison. He registered as a Missouri lobbyist two-years after his release.
Howard L. Brooks, Republican field representative for Assemblyman Phil Wyman, was charged with five felony counts connected to the abuse of a 12-year-old boy in 2002. Charges included committing a lewd act on a child, continuous sexual abuse of a child, oral
copulation with a minor younger than 14, providing lewd material to a minor and possession of child pornography.
John Allen Burt, Republican anti-abortion activist and Ku Klux Klan member from Pensacola, Florida, was charged in 2003 with four counts of lewd and lascivious molestation and one count of lewd and lascivious conduct after molesting a 15-year-old girl. He was sentenced to 18-years in prison and died serving his sentence.
Michael Centanni, a well-known GOP fundraiser in Washington, D.C., pleaded guilty to a federal charge of child pornography in 2015.
Colin Keola Childs, Republican County Councilman from Hawaii, pleaded guilty in 2000 to sexual assault in the first degree after molesting a male child.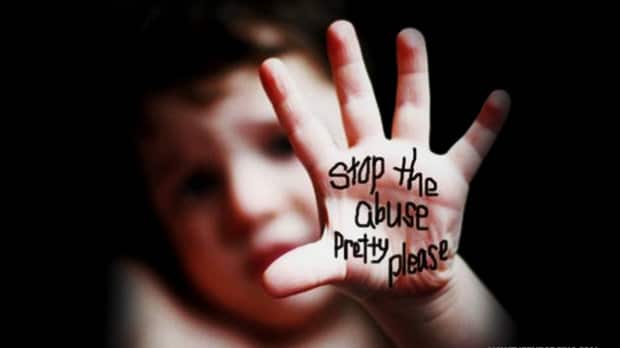 Kevin Coan, Republican election board official from St. Louis, Missouri, resigned after he was sentenced to two years' probation for soliciting sex from a 14-year-old girl he met on the Internet. He was reinstated to practice law in 2011 by the Supreme Court of Missouri while he was serving his two years' probation, which ended in 2013.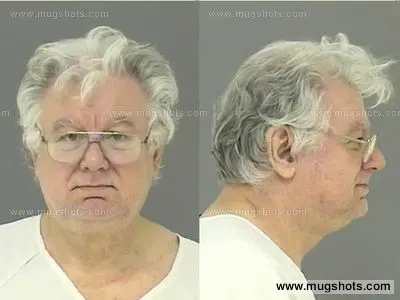 Richard A. Dasen, Republican benefactor of conservative Christian groups out of Montana, was sentenced in 2005 to two-years in prison without chance of parole. Originally facing 350 years on 14-counts that ranged from raping a juvenile girl, compelling juveniles into prostitution, sexually abusing children, encouraging women to become prostitutes, and entering into sex-for-money relationships, he was ultimately charged on five counts that included sexual abuse of children and enticing women into prostitution.
Richard A. Delgaudio, Republican Fund-Raiser who collected for Ronald Reagan and Jesse Helms, pleaded guilty in 2003 to producing child pornography after he paid two teenage girls to pose for lewd photos at a Baltimore hotel. We thought it worth noting Delgaudio also raised money for Oliver North's legal defense bills during the Iran-Contra trial, and obtained money for the defense of one of the police officers accused in the Rodney King beating.
Peter Dibble, Republican First Selectman from Stonington, Connecticut, was charged in 2004 in connection with repeated acts of sexual misconduct involving a 13-year-old girl beginning when she was 10-years-old.
Bo Michael Dresner, former sergeant-at-arms for the Hays County Republican Party in Texas, was arrested in April of this year. He faces a minimum prison term of 25-years.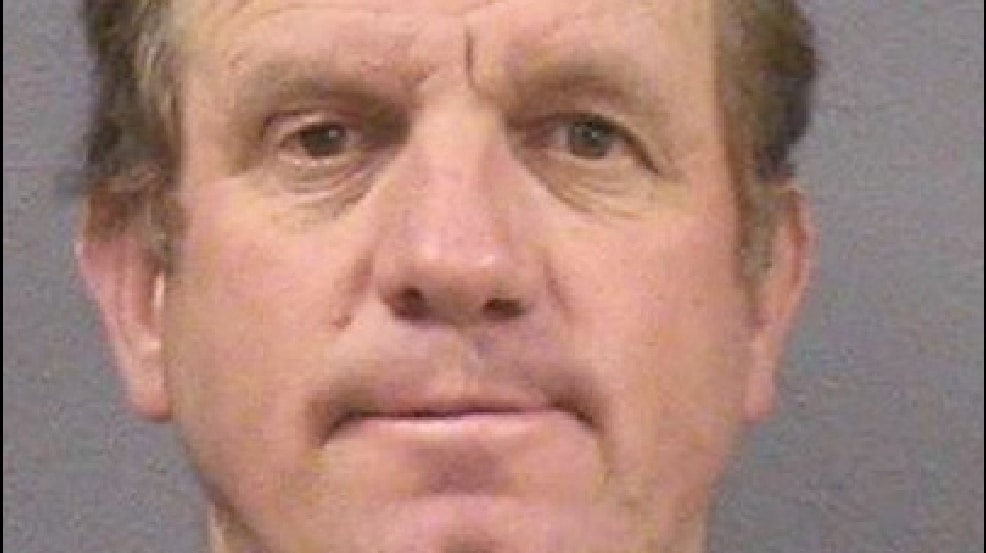 Nicholas Elizondo, Republican director of the "Young Republican Federation" from Oklahoma, was convicted of raping his 6-year-old stepdaughter in 1995 and spent 6-years in prison. In 2013, years after his release, he was granted sole custody of his 6-year-old biological daughter in a shocking courtroom decision.
Michael Folmer, Republican state senator in Pennsylvania, was arrested in September of this year on child pornography charges.
Mark Adam Foley, Republican member of the U.S. House of Representatives from Florida, resigned in 2006 after it was revealed he sent sexually explicit emails to teenage male congressional pages.
Philip Giordano, Republican mayor of Waterbury, Connecticut, was arrested in 2001 and is currently serving a 37-year federal prison sentence for forcing two young girls, age 8 and age 10, to perform oral sex on him.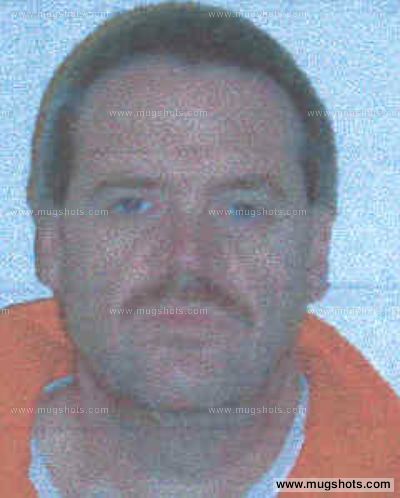 Mark A. Grethen, Republican activist and Fund-Raiser from Virginia, was to be honored as "Republican of the Year" by Representative Tom Davis, but was unable to attend the awards ceremony due to the fact he had just been convicted of six sex crimes, two of which involved the rape of two of his minor children. He's scheduled to be released from prison September 25, 2024.
Jon Rieder Grunseth, Republican politician and businessman from Minnesota, was forced to quit his run for governor in 1990 after it was revealed he swam nude with girls ranging from age 13 to 16 at a pool party years beforehand. One of the girls included his daughter. Grunseth reportedly tried to pull down another girl's straps and touch her breast when she refused to take off her bathing suit.
Remove all ads by clicking here
Dennis Hastert, Republican politician who represented Illinois's 14th congressional district and served as the 51st Speaker of the United States House of Representatives, was sentenced in 2016 to 15-months in prison in a hush-money case. The case included accusations he sexually abused teenage boys while working as a high school wrestling coach before his political career. The judge presiding over the case described Hastert as a quote, "serial child molester," unquote.
John Hathaway, Republican senator and multimillionaire Republican fundraiser from Maine, withdrew his candidacy to run for senator again in 1996 after it was revealed he had sex with his children's 12-year-old babysitter.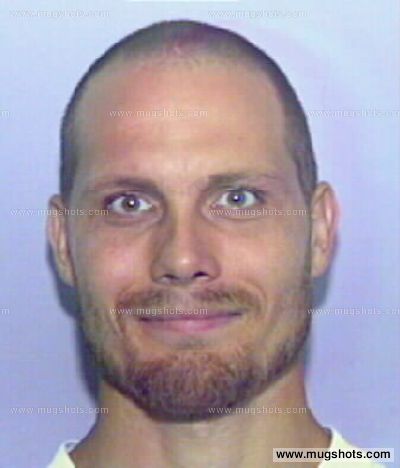 Howard Scott Heldreth, Republican anti-abortion activist, was convicted in 1993 on two counts of rape in the state of Florida, at least one of which involved a child. He has since attended protests with the fundamentalist Christian conservative organization, Operation Save America, formerly known as Operation Rescue National, based in North Carolina.
Mike Hintz, Republican youth pastor from Iowa who was commended by George W. Bush in 2004, was charged in 2005 with three counts of sexual exploitation by a counselor or therapist after having inappropriate contact with a 17-year-old girl. He has since served on the Papillion campus of the Lifegate Church in Omaha.
Paul Ingram, Republican Party Chairman in Thurston County, Washington, was accused in 1988 along with the Chief Civil Deputy of the Sheriff's department, and a sizable number of Sheriff's department employees, of sexual abuse and satanic ritual abuse in what is now known as the "Thurston County Ritual Abuse Case". Ingram pled guilty and was charged with six counts of rape in the third degree for the rape of his daughters, one of whom he alleged to have gotten pregnant at age 15 which resulted in him taking her to get an abortion. He was later accused in 1996 of abusing his son as well when he was between the ages of 4 and 12.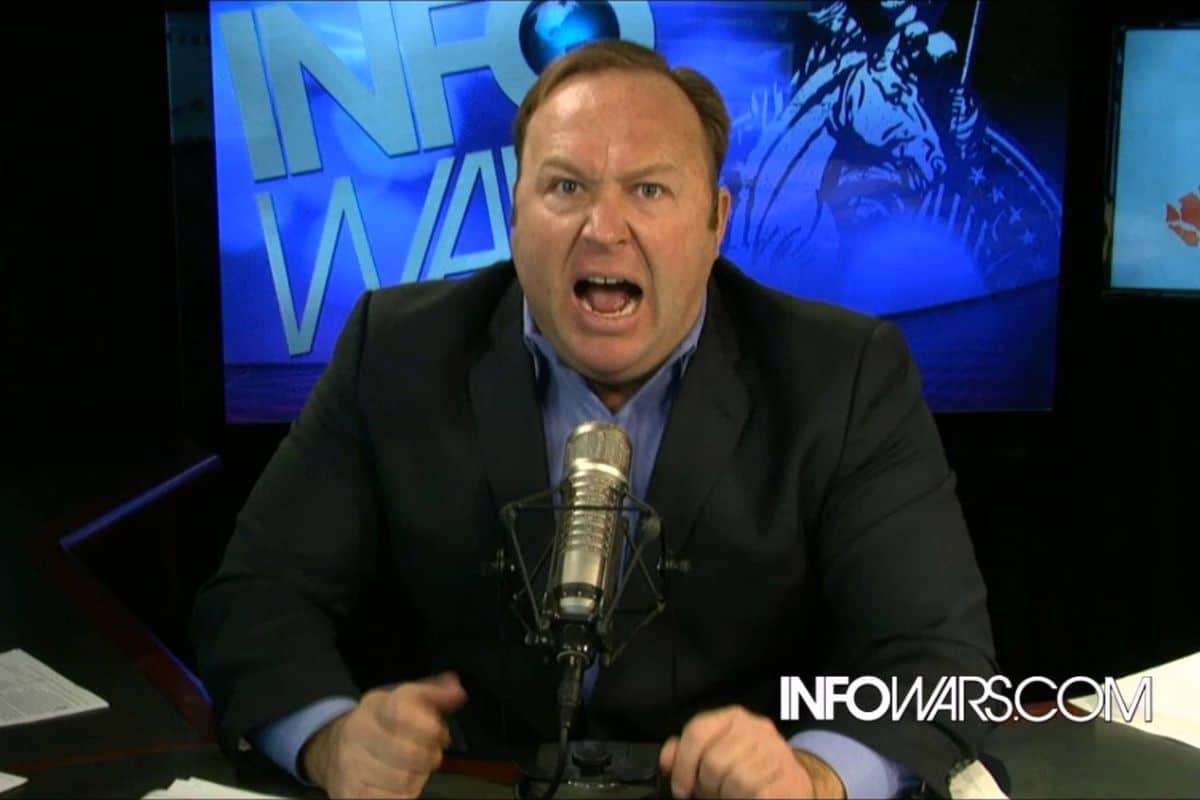 Alex Jones, Republican radio host and far-right conspiracy theorist, was recently this year found to have child pornography contained within numerous emails he was ordered to hand over to a judge. Jones's lawyer claims the emails containing the images were sent to Jones and were never opened by him. According to reports however, this version of events doesn't line up with Jones' personal account of the situation which indicated he knew of the emails. Jones claimed in one of his recent shows that the child porn was planted on Infowars servers via malware by quote, "Democratic Party cocksuckers," unquote. He also threatened the lawyers of Sandy Hook victims for setting him up, even offering a $1 million bounty before quickly backtracking his statements and apologizing. We'll keep you posted on events as they unfold.
Jim Jordan, Republican and current member of the U.S. House of Representatives, was accused of covering up and failing to report the sexual abuse of minors by the University of Ohio wrestling team physician. The abuse occurred between 1987 and 1995 during a period when Jordan worked as the team's assistant coach.
Earl "Butch" Kimmerling, Republican anti-gay activist from Indiana, was sentenced to 40-years for the molestation of an 8-year-old girl under his foster care after attempting to prevent a gay couple from adopting her. It was revealed earlier this year he molested four other children decades beforehand, three of whom were also under his foster care.
Jim Knoblach, eight-term Republican state representative from Minnesota, ended his re-election campaign in 2018 when it was revealed by his adult daughter he molested her for 12-years starting in early childhood.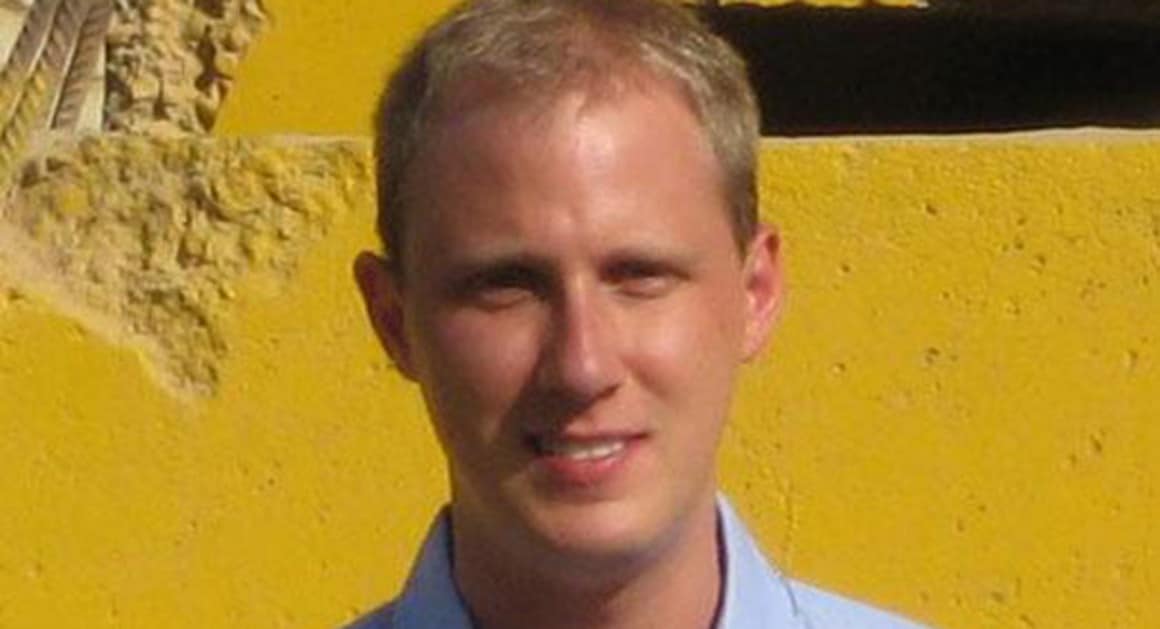 Jesse Ryan Loskarn, Republican chief of staff for Senator Lamar Alexander, was arrested for possessing child pornography. Shortly afterward in January of 2014, he committed suicide in his parents' home in Sykesville, Maryland.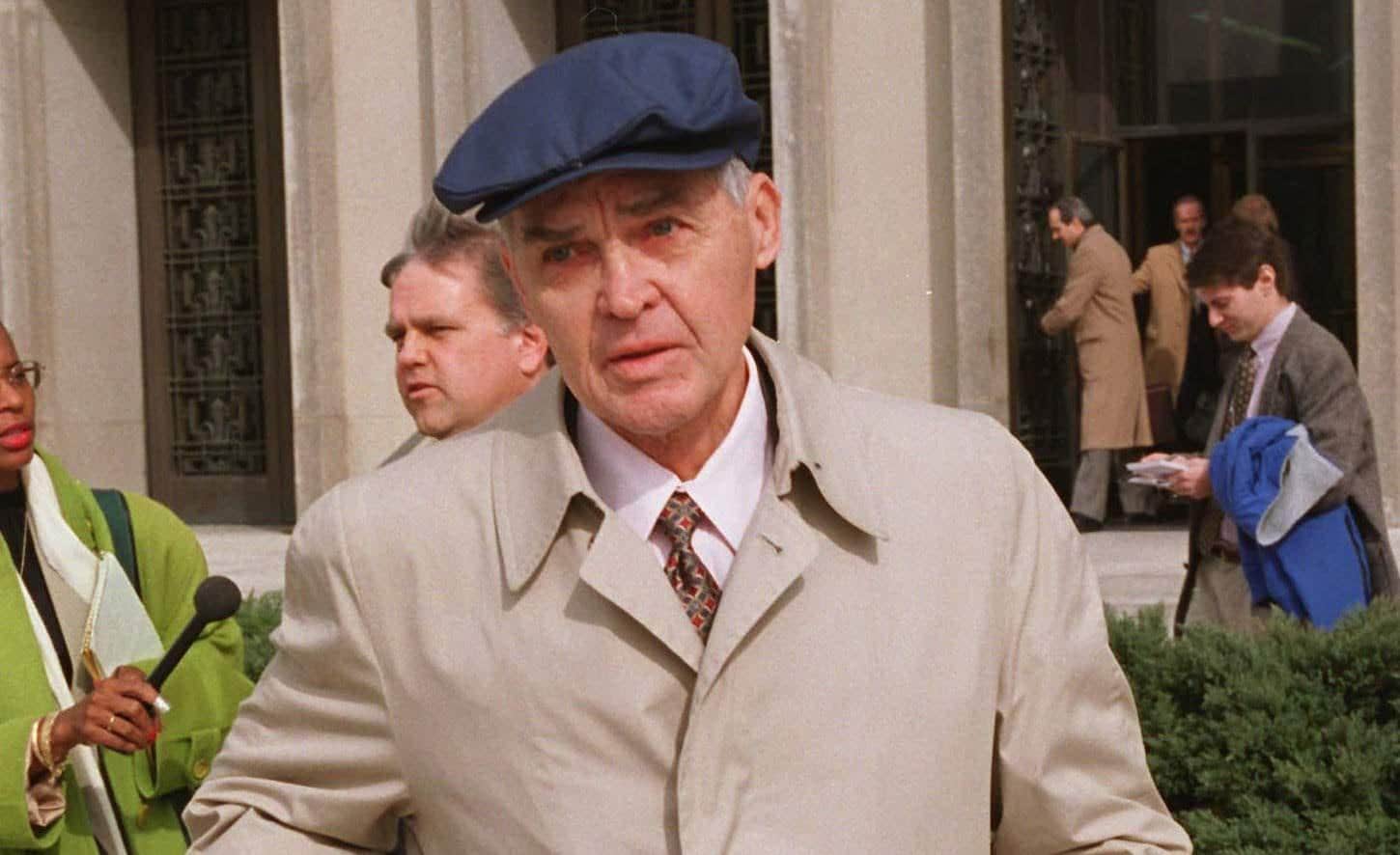 Donald "Buz" Lukens, Republican member of the U.S. House of Representatives, was sentenced in 1989 to only 30-days in jail for contributing to the delinquency of a minor after having sex with a 16-year-old girl. He was additionally ordered by the judge to attend sex-offender programs and be tested for venereal diseases.
Jon Matthews, Republican talk show host out of Houston, Texas, was charged in 2007 with indecency with a child after exposing his genitals to an 11-year-old girl. Matthews was originally sentenced to a seven-year deferred adjudication, but after breaking his probation was sentenced to three-years in prison.
Roy Moore, Republican politician who served as the 27th and 31st chief justice of the Supreme Court of Alabama, has been accused within the last few years by multiple women who state he sexually assaulted them when they were teenagers. Various others described him pursuing sexual relationships with them when they were teenagers. Although Moore denies sexually assaulting anyone, he never disputed that he attempted to date underage girls.
Nicholas Morency, Republican anti-abortion activist from New Jersey, admitted in court in 2001 that he collected child pornography at the same time he was offering a $1.5 million bounty for the murder of any abortion provider.
Timothy L. Nolan, Republican Party leader, Kentucky state district judge and campaign manager for Donald Trump, was sentenced in 2018 to 20-years in prison after being convicted on several counts of child sex trafficking. Nolan pleaded guilty to all 21 counts filed against him that included rape, human trafficking, witness tampering and prostitution.
Jeffrey Patti, Republican Committee Chairman from New Jersey, was arrested in 2005 along with 36 other New Jersey residents for possessing and distributing a child-rape video involving a 5-year-old girl. He apparently still works as an attorney.
Mark Pazuhanich, Republican judge out of Monroe County Pennsylvania, was sentenced in 2012 to only 10-years of probation for molesting his 10-year-old daughter, and only had to register as a sex-offender for 10-years.
Beverly C. Russell, member of the executive committee of the South Carolina Republican Party and the Christian Coalition, brutalized and raped his step-daughter from the age of 15 into adulthood. Suffering a psychological and emotional breakdown, his step-daughter killed her two children in 1991. Russell had still been abusing his step-daughter up to two months before the murders. He died in 2018.
Larry Jack Schwarz, Republican Colorado State Representative and parole board officer, was fired in 2001 after the Sheriff's department found child pornography videos and photographs he had been dealing out of his home. Although he was fired, all reports indicate he was never charged for his crimes. Larry Schwarz went on to become warehouse manager of Platinum X Productions, an adult film company in California that is no longer in business, according to Rocky Mountain News archives. His adopted daughter, Stephany, was co-owner of Platinum X Productions, which she helped establish after retiring as an adult film star under the stage name "Jewel DeNyle". Schwarz's wife, Deborah Lynn, was sales director.
Ralph Allan Lee Shortey, Republican Oklahoma State Senator and Trump campaign coordinator, was charged in 2017 on four counts relating to soliciting prostitution from a male minor.
Thomas Shortridge, Republican political consultant from California, was sentenced to 3-years of probation in 2001 after taking pornographic photos of two teenage girls.
Fred C. Smeltzer Jr., Republican City Councilman, served only 6-months in prison for raping a 15-year-old girl. He was convicted in 2005.
David Swartz, a Republican County Commissioner from Ohio, pleaded guilty in 2004 to felony sex abuse involving a teenage girl. He confessed to investigators that the abuse began when the girl was 6-years-old or younger.
Donald J. Trump, Republican and 45th president of the United States, was accused along with Jeffrey Epstein of raping a 13-year-old girl at Epstein's Manhattan home. According to court documents, the victim, who uses the name "Katie Johnson", states she was held by Epstein as a sex slave when she was a teenager and forced to quote, "engage in various perverted and depraved sex acts," unquote. This included being quote, "forced to manually stimulate Defendant Trump with the use of her hand upon Defendant Trump's erect penis until he reached sexual orgasm," and being "forced to engage in an unnatural lesbian sex act with her fellow minor and sex slave, Maria Doe, age 12, for the sexual enjoyment of Defendant Trump," unquote. Johnson first filed her lawsuit in California on April 26th, 2016, but it was dismissed over technical filing errors. She then filed a lawsuit again on June 20th, 2016 in New York but reportedly had to drop the suit after receiving threats to her life. Various other victims of Epstein collaborate Katie Johnson's allegations and have provided witness testimony.
Keith Westmoreland, Republican politician and businessman from Tennessee, committed suicide in 2002 after being charged with seven counts of lewd misconduct for repeatedly exposing his genitals to children.
Robin Vanderwall, Republican Party activist and law student at Regent University in Virginia, was convicted in 2004 on five counts of computer solicitation of a minor and one count of attempted indecent liberties with a child. As of 2017, Vanderwall joined an organization called "North Carolinians for Rational Sexual Offense Laws" that actively works to overturn laws meant to protect the public from sex offenders.
Charles Young, Republican Party leader in James City County, Virginia, pleaded guilty in 2017 to a charge of receipt of child pornography. He is currently serving a six-year sentence.
We would like to remind our viewers that this list is incomplete as many offenders have managed to expunge their criminal records and erase their images from the Internet. As many Republicans, including some provided in this list, commonly engage in accusing others of Satanism and pedophilia, we thought we'd leave you with this quote: "Accuse your enemy of what you are doing, as you are doing it to create confusion."
We are Anonymous.
We do not forgive.
We do not forget.
Expect us.