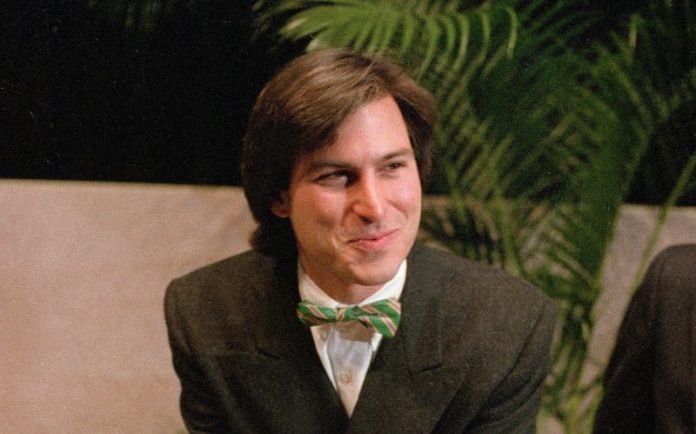 How much do we know of Steve Jobs, an intensely private individual? Most of us are aware that the ultimate icon of inventiveness and applied imagination – the American genius – revolutionized personal computers, animation movies, music, mobile phones, tablet computing and digital publishing.
Steve Jobs' accomplishments in technology have profound effects on almost every one of us, in some way or the other. In fact, there's a popular saying about three apples that have changed the world: Adam's apple, Isaac Newton's apple and Steve Jobs' Apple. While Jobs' influence on technology is obvious, his Syrian ancestry, just like his philanthropy, is widely misconstrued.
Steve Jobs never discussed his private life in public. Whenever someone referred to Paul and Clara Jobs as his adoptive parents, he would bristle, as he always considered them as his real parents. Even though the world had a fairly good idea about his complex background, it was only after he passed away in October 2011, that people came to know that Steve Jobs' biological father was from the now war-torn Syria.
However, when tech entrepreneur David Galbraith tweeted a picture of Steve Jobs amidst refugee crisis' in September 2015, did everyone realize that Steve Jobs' father was not just Syrian, but a Syrian refugee?
New Banksy piece puts Steve Jobs in a Syrian refugee camp, 2015 #art #amazing pic.twitter.com/8wKslFJSAA

— Artagram (@Artagram_) December 12, 2015
Was Steve Jobs a Syrian? Was his father a Syrian refugee? People quickly jumped to conclusions at Galbraith's tweet, without realizing what he wrote: A Syrian migrants' child. So, NO, Apple co-founder Steve Jobs was NOT the son of a Syrian refugee; he was the son of: a Syrian migrant, a Pan Arabism activist businessman whose own father was a millionaire.
A Syrian migrants' child. pic.twitter.com/sjBxuInpEp

— David Galbraith (@daveg) September 2, 2015
Who Was Abdul Fattah Jandali?
According to the authorized Steve Jobs biography written by Walter Isaacson, Job's biological father, Abdul Fattah Jandali was born in 1931 in Syria's Homs to a wealthy, yet traditionally conservative Muslim landowner. Although he wanted to pursue law at Damascus University, his authoritarian father sent him to Beirut to study at the American University of Beirut, saying that there were "too many lawyers in Syria."
During his years in Beirut, Jandali became an activist for Arab nationalism, took part in street protests for Algeria's independence, and spent a few days in prison for his activism. Exemplifying unmatched zeal, Jandali quickly rose to prominence and was appointed as the director of "Al Urwa Al Wuthka", a journal that embraced the symbols of the Arab nationalist movements like George Habash, Constantin Zureiq, Shafik al-Hout and many others.
However, the political crisis in Beirut forced Jandali to flee to New York in 1954, where he lived with Najm Eddin al-Rifai, his relative who was at that time, the Syrian ambassador to the United Nations. Jandali spent a year studying at Colombia University, before moving to Wisconsin University where he received a scholarship and completed a Master's and a Ph.D. in Economics and Political Sciences. During his time at Wisconsin, Jandali fell in love with Joanne Carol Schieble, a German-Swiss graduate student.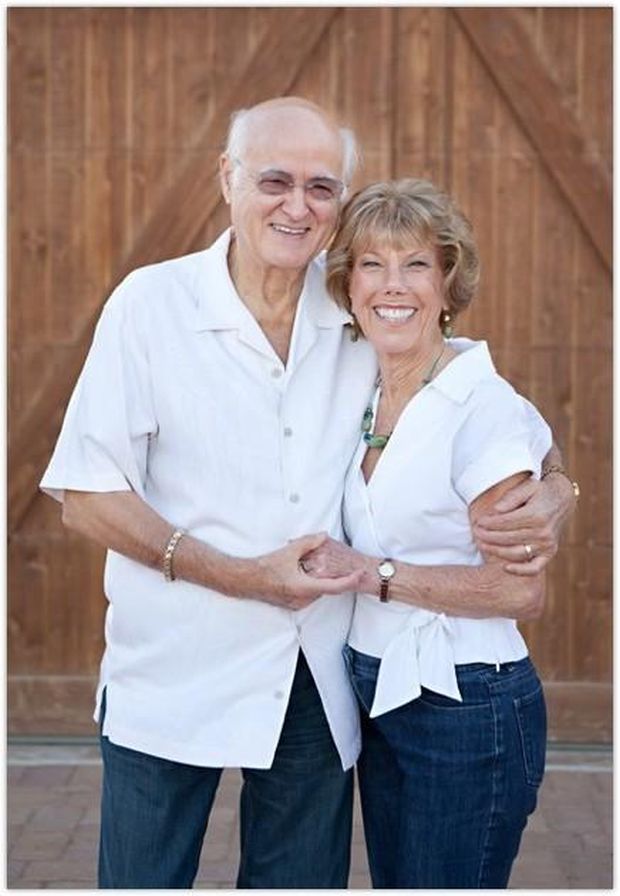 Jobs was conceived out of wedlock, but because Schieble's catholic father refused to marry his daughter to Jandali, a Muslim, the couple separated. Back then it was considered disgraceful to be an unwed mother, therefore, Schieble traveled to San Francisco to have her baby in secret. Steve Jobs was born on February 24, 1955; a couple of days later Jandali and Schieble's newborn son was adopted by Paul and Clara Jobs.
A few months after the adoption, Jandali and Schieble got married; a year later, they were blessed with a baby girl. In the late 1950s, Jandali returned to Syria with the goal of joining the diplomatic corps. However, he ended up working as a director at an oil refinery in Homs. Financial hardships took a heavy toll on their marriage and the couple divorced in no time.
In 1962, Jandali returned to the United States and became an assistant professor at a Michigan university. Later, he bought a restaurant, and then worked as a director in prominent companies and institutions in Las Vegas. Shortly after, he returned to the hotel industry and opened two new restaurants. At 84, he is the vice chairman of the Boomtown Casino and Hotel in Reno, Nevada.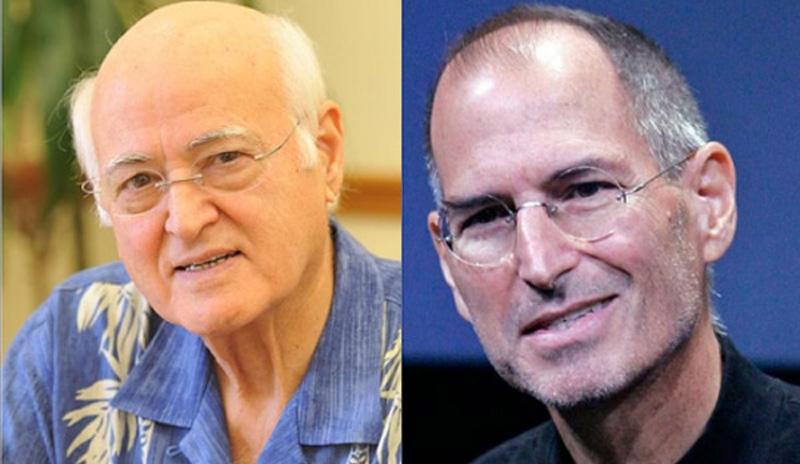 In an interview with The Observer in 2011, Jandali said that he had not visited Syria and Lebanon in the past 35 years. He also said that he was a non-practicing Muslim who did not perform the pilgrimage to Mecca, but who believed in Islam as a doctrine and culture; and that Arab youth who come to the United States to study, should not stay long because the Arab world is full of opportunities.
Evidently, Steve Jobs' biological father was an economic migrant — not a refugee. According to the 1951 Refugee Convention of the United Nations High Commission for Refugees (UNHCR), someone who claims refugee status must be a person who "owing to a well-founded fear of being persecuted for reasons of race, religion, nationality, membership of a particular social group or political opinion, is outside the country of his nationality, and is unable to, or owing to such fear, is unwilling to avail himself of the protection of that country."
An affluent person, who travels freely between America and Syria before settling down for good in the land of opportunity, cannot be called a refugee. And for the uninitiated, Jobs never officially met his 'real' 'Muslim' 'migrant' 'father': he always referred to his biological parents as "my sperm and egg bank." However, he shared with Isaacson that he unknowingly met Jandali when he was the manager of a restaurant in Sacramento.
"I was in the restaurant once or twice, and I remember meeting the owner who was from Syria. And it was most certainly [my father]. I shook his hand and he shook my hand. And that's all."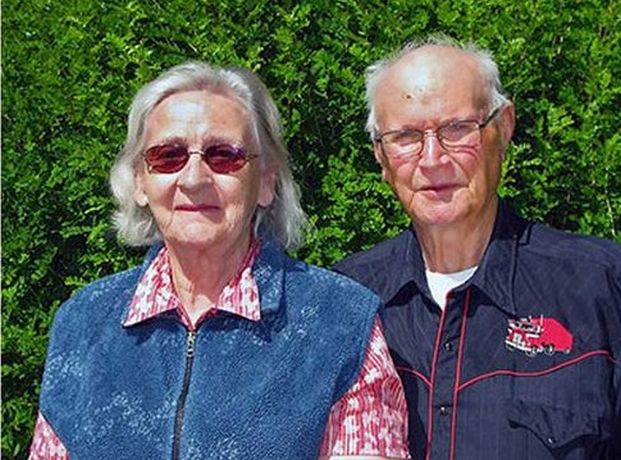 Who Was Clara Jobs?
Steve Jobs' mother Clara Jobs was, in fact, a refugee from Armenia. Clara's mother, Victoria Artinian, was born in the port city of Smyrna in the 1890s. Following the Armenian Genocide, she fled to the United States in 1919, on the Greek boat Megali Hellas. Soon she met and married Clara's father Louis Hagopian, who escaped the massacre of Armenians in Turkey's Malatya, fleeing to the United States in 1912.
The duo briefly settled in Newark, which is where they had a daughter named Clara in 1924. A few years later, the family moved to San Francisco, California. According to the 1930 United States Census, Clara was raised by her American mother and Armenian grandmother in San Francisco, where she met and married Paul Jobs in 1946. After spending nearly a decade trying to have children of their own, the couple adopted a baby boy and named him Steve.
Sources:
USA Today Macworld American Thinker Daily Mail The Daily Beast
---
This article (The Truth About Steve Jobs' 'Refugee' Roots) is a free and open source. You have permission to republish this article under a Creative Commons license with attribution to the author and AnonHQ.com.