Why should astronauts use their countries flags when they go on space expeditions? Do they represent their own countries or are they the representatives of planet Earth in the outer space? Every country has its own distinct flag, but what about the flag for the planet? Considering the fact that we are not alone in the universe and humans would colonise Mars by 2025, and that there are signs that space exploration could ultimately transcend national interests, a Swedish artist Oskar Pernefeldt has designed the International Flag of Planet Earth to remind the people of Earth that we share this planet and national boundaries don't matter.
Centered in the flag, seven rings form a flower – a symbol of the life on Earth. The rings are linked to each other, which represents how everything on our planet, directly or indirectly, is linked. The blue field represents water which is essential for life – also as the oceans cover most of our planet's surface. The flower's outer rings form a circle which could be seen as a symbol of Earth as a planet and the blue surface could represent the universe.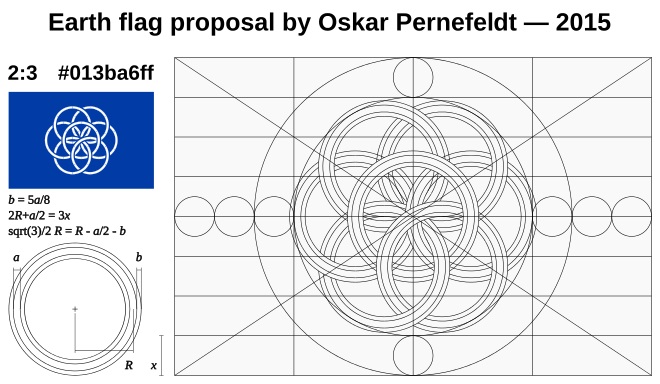 Although, space programs today are national projects, with private companies like SpaceX developing aerospace technologies that will belong more to shareholders and the marketplace than to any state and science-fiction fantasies about planetary colonization and alien encounters do become realities in the future, the next giant leap for humankind might just take place under Earth's flag.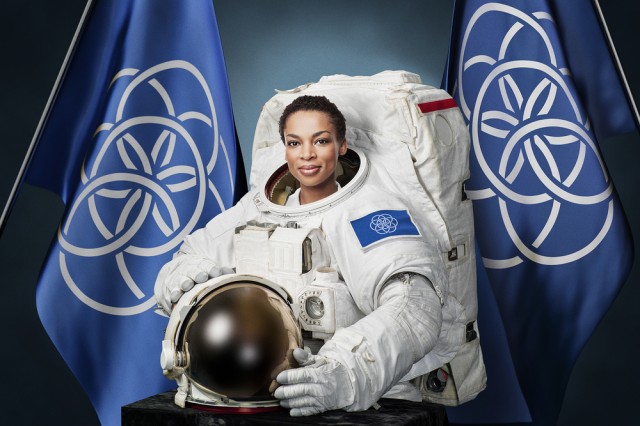 Would be pretty cool to see this 'Earth Flag' implemented http://t.co/Ice9qp1CLD

— Chris Armstrong (@Armstrong) May 20, 2015
In a motion of sentimental universality, designer #OskarPernefeldt proposes Earth flag. http://t.co/BgUM7Truq9 pic.twitter.com/4168kkS4BT

— HYPEBEAST (@HYPEBEAST) May 21, 2015
Swedish designer creates a flag for Planet Earth. It's quite beautiful, actually: http://t.co/jkV4H1651i

— Alex Sévigny (@alexsevigny) May 24, 2015
I pledge my allegiance to the flag of Earth. #EarthFlag pic.twitter.com/uLdr7UfzOR

— Rashad Hasan (@rashad1312) May 26, 2015
#1Love the Universe is calling. #EarthFlag because there is no expendable demographic. pic.twitter.com/fD8SY2nHSU

— Keith B. Still (@NaYaKnoMi) May 26, 2015