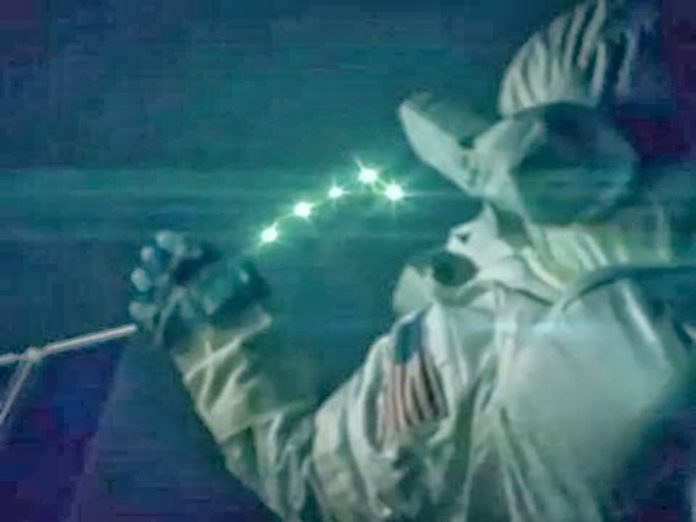 Astronaut Leroy Chiao and cosmonaut Salizhan Sharipov, during a spacewalk 230 miles above Earth, witnessed a strange thing. As commander of the International Space Station in 2005 he and Salizhan were installing navigation antennas, when Leroy spotted something bizarre.
"I saw some lights that seemed to be in a line and it was almost like an upside-down check mark, and I saw them fly by and thought it was awfully strange. It wasn't just one, but a line of them strung out along the South American coast. I'm skeptical of claims that we've been visited by aliens from another planet or other dimension, but I don't rule it out 100 percent. I have an open mind and I do believe there's other life in the universe. If there is life out there that's so much more advanced than we are and they know either how to travel great distances in short amounts of time, or they're able to come from a parallel universe into ours, why don't they just come and show themselves?" he told The Huffington Post.
His experience was recreated in the below video:
This video appears to show UFOs moving across the surface of the moon, slowing down and changing directions.
Astronauts on the 1972 Apollo 16 moon mission too witnessed a flying saucer type of UFO above the lunar surface. Watch their experience and a few more incidents in this video: