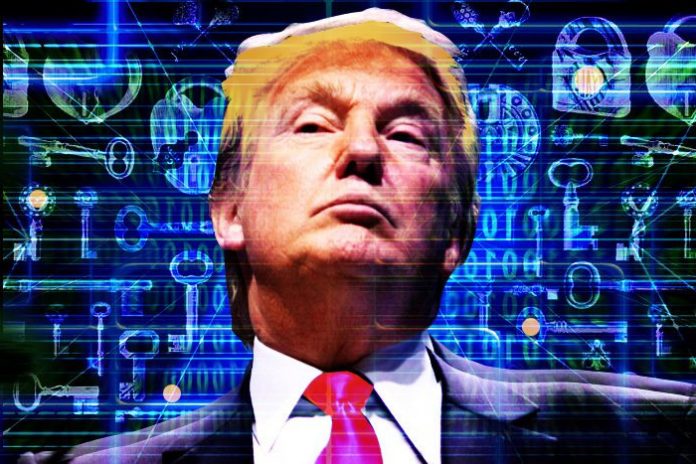 Major media outlets, such as The Washington Post, CNN,

Yahoo News

and Associated Press have confirmed a "retaliatory digital strike" was ordered by President Trump. The strike was launched on Thursday as an alternative to a military assault that could have sparked a war between Iran and the US amid rising tensions.
In response to the

June 13 incident

involving two tankers and the

downed US drone
in the disputed waters of the Strait of Hormuz, the US Cyber Command (USCC) launched a major cyber attack against an Iranian intelligence division. The digital strike was "against an Iranian spy group" that reports said, "supported last week's limpet mine attacks on commercial ships."
A

follow-up report by CNN
suggested that the spy group targeted by the USCC is tied to the Islamic Revolutionary Guard Corps (IRGC) and that the spy group used computer software to "track the tankers that were targeted in the Gulf of Oman."
To what extent the effectiveness of the cyber attacks was is still unknown, but Associated Press has noted that the cyber operation involved attacks against the IRGC's computers to disable the systems controlling Iran's missile and rocket launch capability.
"Two officials told The Associated Press that the strikes were conducted with approval from Trump. A third official confirmed the broad outlines of the strike," stated the

AP report
, adding that the cyber operations were an alternative to starting an open war.
The

Department of Homeland Security
released an official statement announcing a dramatic increase in Iranian state-linked cyber attacks over the past weeks. These cyber activities, the statement suggests, have been directed against US industries and government agencies as tensions increase.
"We will continue to work with our intelligence community and cybersecurity partners to monitor Iranian cyber activity, share information, and take steps to keep America and our allies safe," the DHS statement said.
This comes in the face of Trump receiving praise for calling off a military strike against Iran because he was worried about

disproportionate deaths
in response to the downing of the US drone. Despite this, the 'leak' appears well-timed if true. Little doubt is left to the White House's hard-line response to the Iranians.