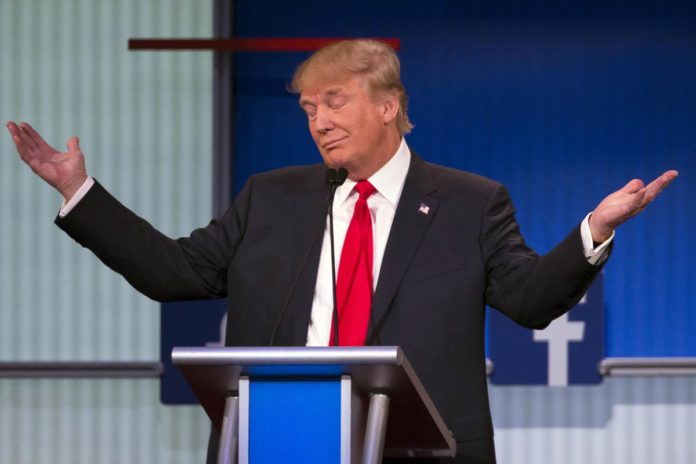 President-elect Donald Trump is reportedly refusing to receive all but one intelligence briefing a week—meaning he's skipping most of them, Reuters reported on Friday.
It is unclear why the incoming commander in chief, who has never held elected office, is deciding not to take in the Presidents Daily Brief (PDB) bulletins more often. According to an anonymous U.S. official who spoke with Reuters, Trump has requested national security briefings including "routine" PDBs and other specialty bulletins on certain topics.
None include Russia or Iran, the official said.
Rep. Adam Schiff (D-Calif.), ranking member of the House Intelligence Committee, slammed Trump's lackadaisical attitude, saying, "It is deeply disturbing that the president-elect has time for rallies but not for regular intelligence briefings."
In an op-ed for USA Today, Sens. Dianne Feinstein (D-Calif.) and Ben Cardin (D-Md.), the ranking members on the Senate Intelligence and Foreign Relations Committees, warnedthat Trump could threaten the country's safety by skipping the briefings.
"The costs of a failed Trump presidency would be profound for the security of the United States and countries around the world," the senators wrote. "With each passing day, we grow increasingly concerned that President-elect Trump fails to grasp the solemn, serious responsibilities that come with being our nation's commander in chief."
Vice President-elect Mike Pence is receiving about six intelligence briefings a week, the source told Reuters. The bulletins are the same ones available to President Barack Obama—and although they are not required, presidents-elect have historically welcomed them, Reuters noted.
Former CIA chief Leon Panetta, speaking on CBS' Face the Nation on Sunday, also expressed concerns about Trump's approach to the briefings.
"Frankly, one of the concerns I have right now is that this president is not getting his intelligence briefings," he said. "He's taken a few of them, but he's not getting them every day."
"If you're the president of the United States, you better be in touch on a daily basis with your intelligence briefers," he said, "so that you have an understanding as to…what's happening in the world, what are the crises you have to pay attention to, and what steps do you have to take in order to deal with those crises?"
This work is licensed under a Creative Commons Attribution-Share Alike 3.0 License