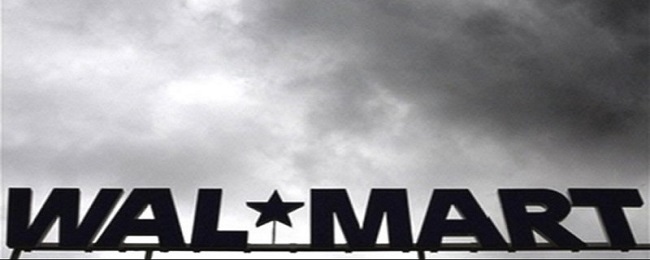 Walmart has lost its appeal of a 224 million dollar lawsuit for forcing its 187,000 Pennsylvania employees to work through their lunch breaks. The Supreme Court rejected its appeal, and Walmart will be paying its workers 140 million dollars plus ten years of interest.
"Wage theft will not be tolerated, and class actions are an optimal way for large numbers of workers to recover wages stolen by their employers," said Michael D. Donovan, the employees' attorney, from Donovan Litigation Group in Berwyn.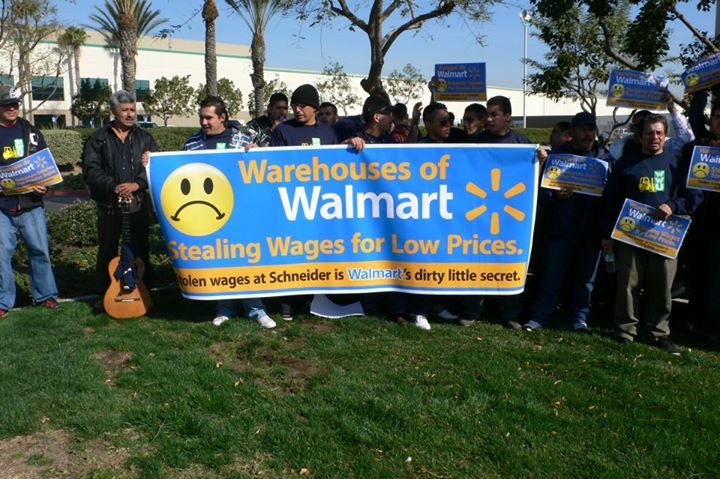 Making Change At Walmart, a national labor union, had this
to say about the verdict:
"The world's largest retailer won't be able to continue to mistreat its workers and get away with it. Walmart workers, when they come together, have a powerful voice that cannot be silenced."
The case was first brought by Michelle Braun in 2002, who worked at the Franklin Mills Walmart store. She was joined by her colleagues and together they filed a wage-and-hour lawsuit against Walmart.
Braun would testify that she was clocked out, but was then locked inside and forced to continue working without pay after the end of her shift.
In 2006, the Philadelphia jury found that the workers were owed 140 million dollars in unpaid wages.Walmart appealed the decision, dragging it out for eight years. The Pennsylvania Supreme Court affirmed the jury verdict in 2014, but Walmart appealed again. This year the US Supreme Court ended the debacle by refusing to hear the case, standing by the Pennsylvania high court's decision.
Walmart has done obscenely well, first by buying cheap foreign products made under appalling conditions, and using this cost advantage to drive local businesses out, second by paying its workers extremely low wages (often forcing them to subsist on over 6.2 billion dollars worth of tax-payer-funded food stamps),  and third by avoiding having to pay most of its taxes by shifting its profits to off-shore tax havens… making the Walton Family THE richest family in the world, worth 149 billion dollars.
Basically, the ticket to riches is to first enslave foreigners for their labor, then enslave locals for their labor, and then finally enslave all tax payers to fund your empire. Rinse and repeat until total world domination is achieved.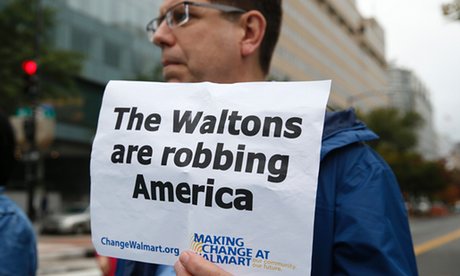 Unfortunately, enslaved people can't even afford to buy cheap cr**. As such, Walmart  has recently marked its first ever revenue reduction and has had to close 154 stores in the US– analogies involving dying golden geese and snakes swallowing their tails abound.
Sources: Occupy Democrats, Philly.com, Forbes, Bloomberg
---
This article (Walmart Steals Lunch Breaks from 187,000 Workers, Forced to Pay $224 Million) is a free and open source. You have permission to republish this article under a Creative Commons license with attribution to the author(CoNN) and AnonHQ.com.