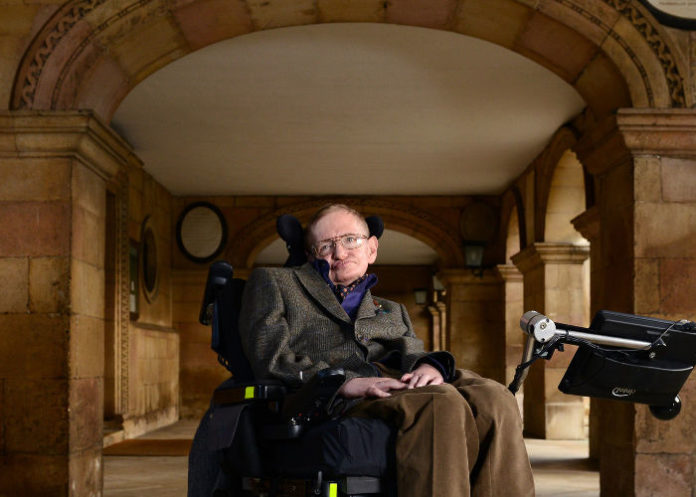 When we think about leaving the Earth in a big spaceship, we think about achieving such a goal in the next three or four thousand years. However, these numbers differ to the logic of Stephen William Hawking. According to the Director of Research for the department of the Centre of Theoretical Cosmology at the University of Cambridge, our days on planet Earth are limited, and that we must find a new planet to migrate too before our time's up.
At the Oxford Union, which is a debating society at the University of Oxford, Hawking spoke about how we humans have a time frame of nearly a thousand years left on this Earth before the extinction of our entire race occurs. And this isn't the first time Hawking has said something like this.
In previous years of his academic career, Hawking mentioned several times about the ill-fated destiny of mankind, and how it will end on Earth with the growing number of nuclear weapons and global warming; he seems certain about Earth's destruction with Mother Nature eventually striking back.
Over the last few years, Hawking has also spoken about Artificial Intelligence ending humanity. Moreover, he says the only way to survive our mess is to find another liveable planet.
"But we should also carry on and go into space for the future of mankind, I don't think we will survive another 1,000 years without escaping beyond our fragile planet," said the celebrated scientist. "Remember to look up at the stars and not down at your feet. Try to make sense of what you see, wonder about what makes the universe exist. Be curious. However, difficult life may seem, there is always something you can do and succeed at. It matters that you don't just give up."
To add a few positives here, NASA did send a spacecraft named the Kepler seven years ago, and its mission was simple: to search for nearby stars and solar systems that host the same liveable conditions offered on our planet. Experts have discovered a place with the right conditions and the environment for human life to exist. And that area is called the Goldilocks Zone because the space environment and solar system is similar to ours. However, scientists are still finding new things out about the planets and the stars in the Goldilocks Zone.
Source: IFL Science, CNN, Independent
---
This article (We Only Have 1000 Years to Live on Earth) is a free and open source. You have permission to republish this article under a Creative Commons license with attribution to the author and AnonHQ.com.
---
Supporting Anonymous' Independent & Investigative News is important to us. Please, follow us on Twitter: Follow @AnonymousNewsHQ