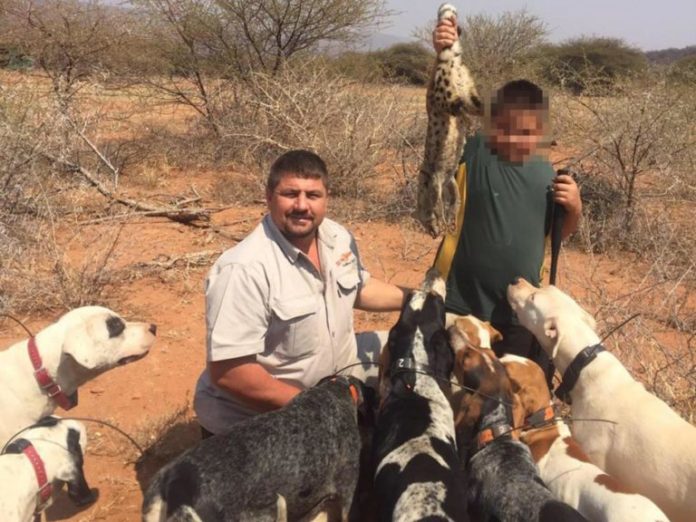 By Amanda Froelich at trueactivist.com
Forensic experts believe they have found the remains of wildlife hunter Scott van Zyl.
While on a hunting safari last week, wildlife hunter Scott van Zyl disappeared on the bank of the Limpopo River in South Africa. He is now believed to have been eaten by crocodiles after human remains were found inside two animals.
The Telegraph reports that the professional hunter, who is known for killing elephants, lions, and other exotic animals, often organizes trips for foreign clients. He was last seen with a pack of dogs and a Zimbabwean tracker. Reportedly, Mr. van Zyl and the tracker left the truck and walked in different directions into the bush. Though the dogs and the Zimbabwean tracker returned, Mr. Van Zyl did not. In fact, his belongings remained in the vehicle.
For days, the area was scoured by rescue teams, helicopters, trackers, and divers. The last tracks of his show that he walked to the bank of the river; his backpack was found nearby. According to Sakkie Louwrens, a member of one of the search teams, it is most likely Mr. van Zyl was consumed by two Nile crocodiles.
The rescuer commented:
"We found what could possibly be human remains in them."
The hunter's website proudly proclaims that the SS Pro Safaris company "has conducted numerous safaris" throughout Southern Africa. These include "elephants in Botswana to the smallest blue duiker in KwaZulu Natal". As The Independent notes, the list includes buffalo, rhino, lions, leopards and antelopes.
Forensic experts are presently conducting tests to determine whether or not the remains belong to the wildlife hunter. What are your thoughts? Please comment below and share this news!
---