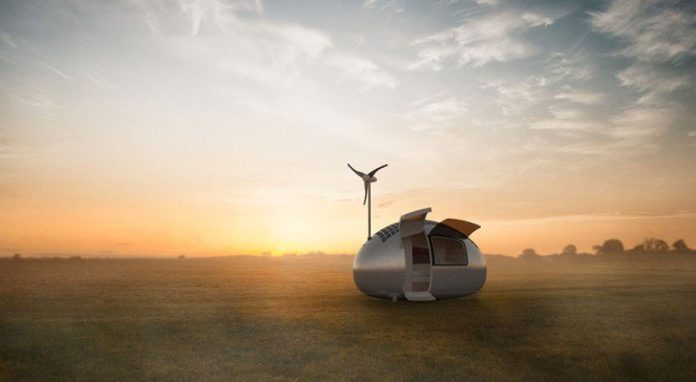 If anyone wants to live off the grid, away from the boring comforts of their life, the most important thing for them to consider is, where would they live? For all those wanderlusts, fret not, because here is a product that will blow your mind!
The Ecocapsule is a completely off grid, self-sustaining home, that you can take with you practically anywhere you would like. On the company's website, a short but sweet phrase is used to describe the pod: "Dwelling with the spirit of freedom". It has a very compact egg shaped design, measuring just 4.5 meters in length, 2.4 meters in width, and 2.5 meters in height. It weighs around 1500 kg and can be easily transported. The capsule includes a bed, toilet, and shower, along with a kitchenette that can be used to prepare hot meals.[1]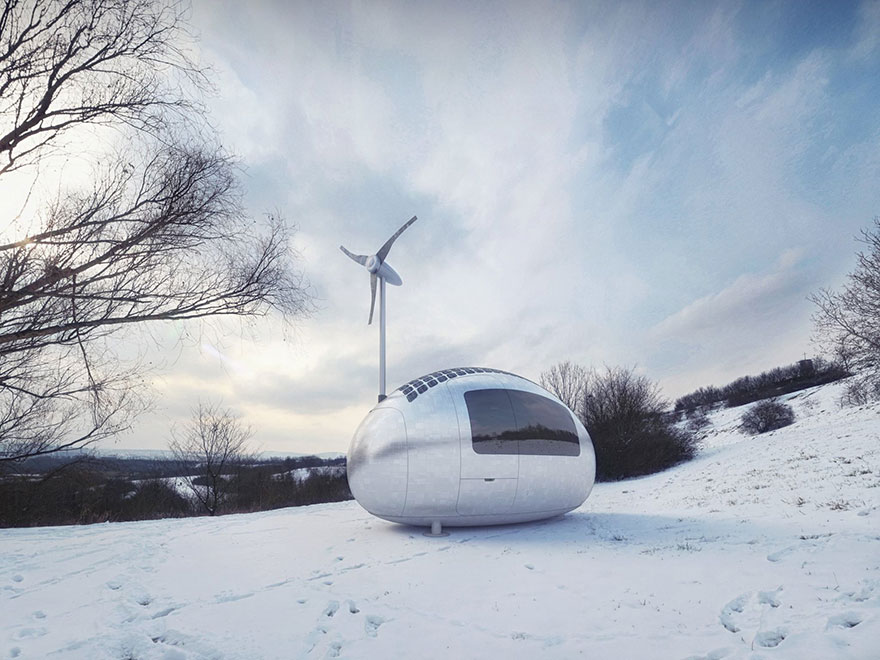 Ecocapsules, designed by Bratislava-based Nice Architects, promise to let anyone live off the grid for up to a year. Each unit is equipped with solar panels, a retractable wind-turbine, and a design that captures rain water. Inside, you'll find a kitchenette with running water, a flushing toilet and hot shower.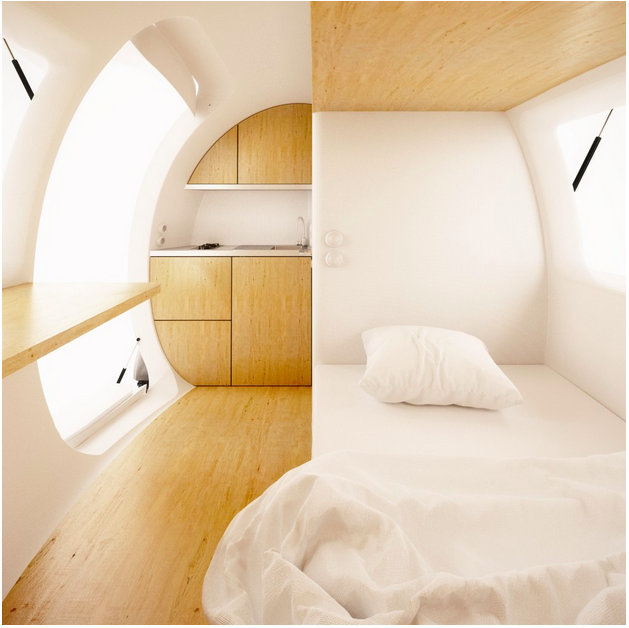 The Ecocapsule "is suitable for a wide range of applications," such as an "independent research station or a tourist lodge to an emergency housing or a humanitarian-action unit," write the designers.
In the egg-spaced shape, measuring 4.5 meters (14.6 feet) in length, 2.4 meters (7.9 feet) in width, and 2.5 meters in height (8.2 feet), there seems to be enough space to compactly fit all the home necessities.
The total usable floor space is eight square meters (86 square feet), enough space, say the designers, to comfortably fit two adults.
The built-in 750W wind turbine and 2.6-square-meter array of high efficiency solar cells (600W output) power the Ecocapsule. A dual-power system and high-capacity battery (9,744Wh capacity) ensures the rounded shell stays operable, even during times of low solar and wind activity.[2]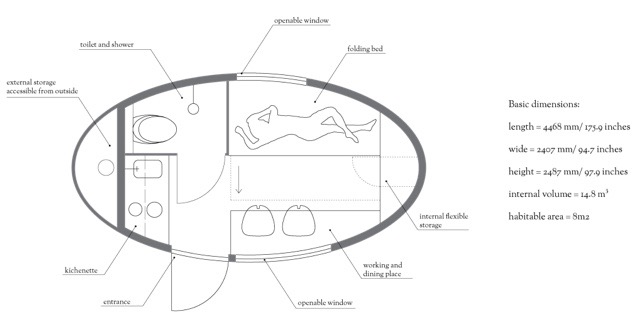 "The biggest challenge was to integrate all the different technologies into the small body of the pod and still have some space left for people," Nice Architects told Bored Panda.
Apart from this, the high-tech egg shaped capsule is designed for rainwater collection. Each Ecocapsule weighs approximately 1,500 kilograms. With regards to transportation, the capsule can fit inside a standard shipping container.
The company hasn't revealed a price for the pods, but says it plans to begin taking pre-orders later this year, with the first units shipping during the first half of 2016. The final price will vary somewhat by location due to shipping costs, Nice Architects says. Shipping to Melbourne, Australia, for example, will cost approximately $1,632 by their estimates, while shipping costs to New York will run about $2,394. [3]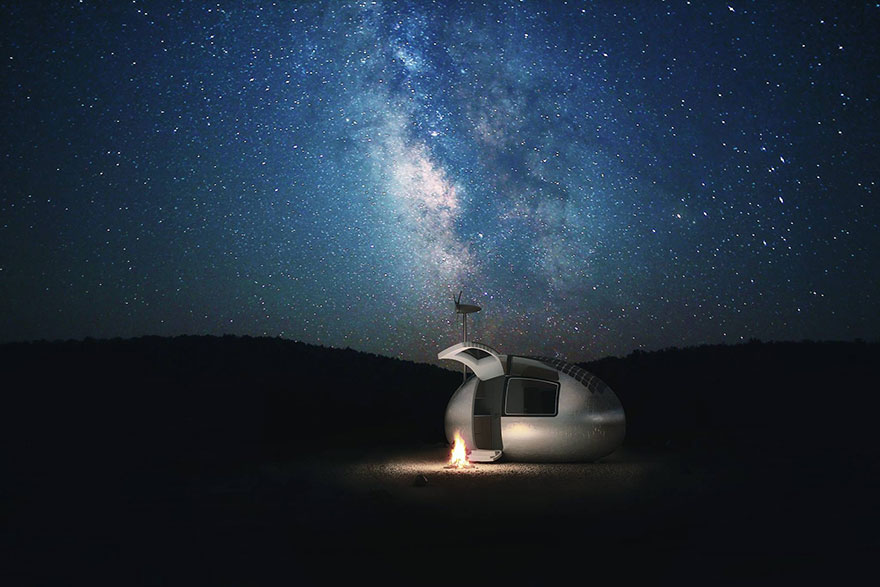 ---
You want to support Anonymous Independent & Investigative News? Please, follow us on Twitter: Follow @AnonymousNewsHQ
---
Sources:
[1]http://www.collective-evolution.com/2015/05/29/live-off-the-grid-anywhere-in-this-wind-and-solar-powered-capsule/
[2]http://www.trueactivist.com/this-ecocapsule-tiny-home-lets-you-live-off-grid-anywhere-in-the-world/?utm_source=fb&utm_medium=fb&utm_campaign=antimediaa
[3] http://mashable.com/2015/05/26/ecocapsule-pods/