The world is currently running like never before; everything is moving fast. Many science fiction movies released in the past have become a reality today. And we're still advancing.
Observers have argued that there are some discoveries and inventions we are craving for today that might have dire consequences in the future. From genetic engineering to human gene editing, we are gradually getting to a stage where we could use a Light Amplification by Stimulated Emission of Radiation (Laser) to control the mind regarding its function.
Scientists from Yale University in the United States have announced in a new study that they have been able to use lasers to control the minds of mice for the first time. The study was led by Ivan de Araujo, a neurobiologist at Yale. It has been accepted into the journal Cell.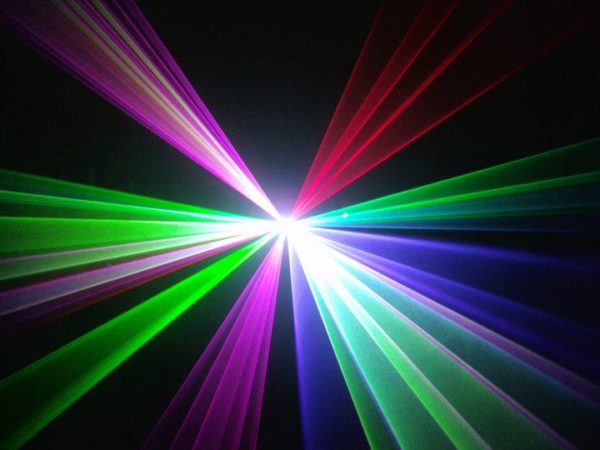 The scientists said they transformed the harmless mice into killing machines with the flip of a switch, using lasers to manipulate the rodents' brain circuit, turning on their predatory instinct.
Mice are mostly prey for larger mammals. But during the experiment, the mice became predators. According to the researchers, they used a laser light to activate two sets of neurons in the amygdale – the area of the brain affecting emotions, behavior and motivation.
The scientists said they set out to find whether the amygdala actually controls hunting behaviors, using a process called optogenetics. This involved adapting neurons so they could be activated by laser light.
Two sets of neurons in the amygdala were identified by scientists – one set was responsible for hunting while the other set was responsible for biting behavior. The scientists revealed that when the laser was switched on, they observed mice launch an attack against anything in sight, even inanimate objects, and began biting at them ferociously. But when they switched the light off, the mice returned to their normal calm state.
The scientists used objects such as sticks, bottle caps, animate bug-like toys, as well as live insects for the mice to attack. The scientists said they also observed that if one set of neurons were blocked, then only the other behavior was activated in the mice. For example, when they lesioned the neurons associated with biting and killing, the animals would pursue the prey but could not kill.
"We'd turn the laser on and they'd jump on an object, hold it with their paws and intensively bite it as if they were trying to capture and kill it," said Araujo.
Araujo admitted that the deadly mice behavior has sparked analogies with the zombie world depicted in TV series 'The Walking Dead'. A zombie is a fictional undead being created through the reanimation of a human corpse through a magical process during ancient times. However, modern depictions of zombies depict science fictional methods such as carriers, radiation, mental diseases, vectors, viruses, and scientific accidents among others.
OMG! Someone stole my idea to develop an army of killer mice! https://t.co/3sj53wNMeI

— Cereal Weed Killer (@LynnSosnoskie) January 12, 2017
The scientists said they need further studies to examine the relationship between the two sets of neurons and the sensory input in the amygdala to establish what triggers predatory behavior. They also hope to manipulate the brains of the mice more accurately in subsequent studies.
"We now have a grip on their anatomical identities, so we hope we can manipulate them even more precisely in the future," Araujo said.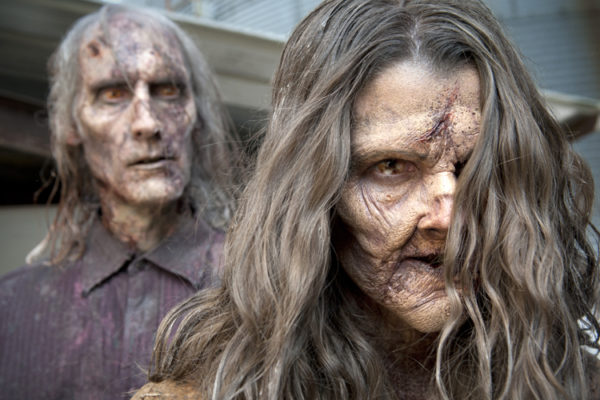 Don't be surprised to hear soon that human beings have been used in laser mind control experiments, or that soon we have super-humans who do extraordinary things. Artificial Intelligence is also being pursued like never before, with robots now working among humans in heavy industrial corporations such as automakers. Is it likely with this latest discovery that we're heading towards an era of competition between humans and machines? What are your thoughts on the human race's position?
---
This article (Zombie World Near: Yale Scientists Use Mind Control lasers to Turn Mice into Fierce Killers [Video]) is a free and open source. You have permission to republish this article under a Creative Commons license with attribution to the author and AnonHQ.com.
---
Supporting Anonymous' Independent & Investigative News is important to us. Please, follow us on Twitter: Follow @AnonymousNewsHQ