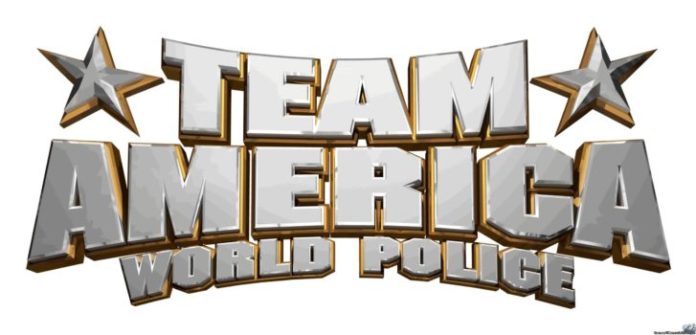 It has been a rough start to the week for the worlds police as 3 countries, India, Russia and Iran have all levied allegations or directly filed lawsuits against the United States for violations of international doctrine.
5/10/2016 – It has long since been speculated that Iran would do so, but on Tuesday the country made it official. In a statement to the Press, President Hassan Rouhani  said "We will soon take the case of the $2 billion to the international court, we will not allow the United States to swallow this money so easily. Iran will take this case to the International Court in the near future and will not spare any effort towards the restoration of the nation's rights through legal, political and banking channels."
Last April, a US court ruled that American victims of the Beirut Marine barracks bombing of 1982, and Khobar Towers attack of 1996, were entitled to compensation on behalf of Iran – which is thought to have directly funded these incidents. Of the nearly 1,000 American families effected between these attacks, the US court held Iran liable for $2 billion in damages. This money is due to be taken out of Iranian central bank assets, which have previously been frozen. Iran argues this court ruling violates the terms set forth by the recent Nuclear Deal, a treaty which lifted sanctions, freed previously frozen assets and opened up international trade for the country.
5/11/2016 – India has announced it will file 16 cases against the United States for violations of World Trade Organization treaties. According to a report by the Hindustantimes, "India believes that certain renewable energy programs of the US at the sub-federal level are inconsistent with WTO provisions, particularly with respect to the obligation under GATT (General Agreement on Tariff and Trade) 1994." Essentially the United States has added solar panels produced inside of India on a "watch list" of products containing sub-standard components.
India argues that the United States has no right to regulate how solar panels are produced within India, claiming that as a result of United States influence in the matter, exports have decreased and their economy is adversely effected. Subsequently, the United States produces and exports solar panels of their own. As the two countries compete with one another in the same business market,  India is arguing USA "watch lists" present a conflict of interest and that the United States is wrongfully manipulating international markets for their own benefit – breaking the terms of WTO Treaties.
5/11/2016 – Mikhail Ulyanov,  head of Russia's Foreign Ministry has stated that the deployment of a US weapons defense system in Romania violates the Intermediate-Range Nuclear Forces (INF) Treaty, signed in 1987. The system is set to go active this Thursday and the United States claims that the "Aegis system is a shield to protect Nato from long-range missiles and is no threat to Russia." Russia claims the deployment of the weapons system "is harmful and mistaken, because it is capable of upsetting strategic stability."
The system operates comparable to the Patriot Missile Defense System, as it was designed to intercept and destroy incoming missiles fired from "rouge nations." Due to Romania's proximity to the country, Russia argues the deployment of advanced weaponry systems so close to their boarders is clearly a geo-strategic maneuver that directly influences the countries national interests. Mr. Ulyanov further points out that "the Americans' MK-41 launch system could also be used to fire cruise missiles, not just air defence missiles. From our viewpoint this is a violation of the Intermediate-Range Nuclear Forces Treaty."
Sources: The New York Times, Russia Today, BBC, CNN, Hindustantimes
---
You can join the conversations at www.anonboards.com
---
This article (In 1 Week, 3 Different Countries Accuse USA of Violating 3 Different International Treaties) is a free and open source. You have permission to republish this article using a creative commons license with attribution to the author and AnonHQ.