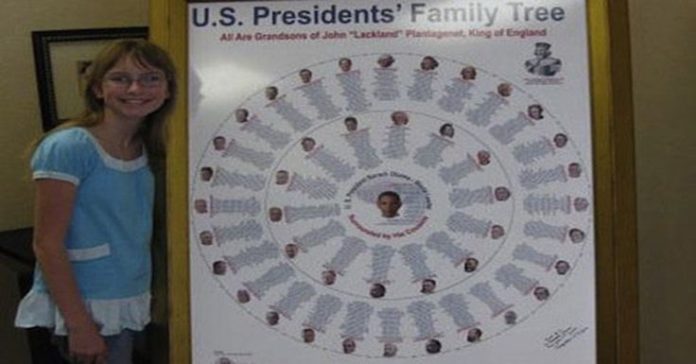 12 year-old BridgeAnne d'Avignon made an effort to trace back her genealogical roots in France, and decided to "branch out" to a different kind of Family Tree, searching through over 500,000 names and completing one of the greatest discoveries in Genealogical History.
Somehow this genius young lady managed to complete what even the greatest Genealogical groups have yet to prove. That all Presidents trace back to ONE British King… John Lackland Plantaganet, who was King of England in 1166 and signed the "Magna Carte" in 1215. He was given the nickname "Lackland" because he was the fifth son and there was originally no land left for him.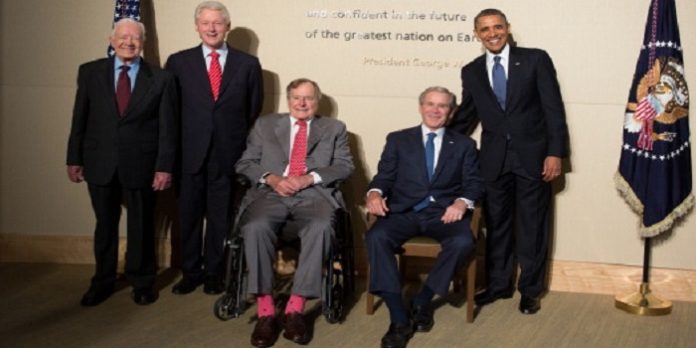 For anybody who is familiar with the "Illuminati" or the ruling Elite Families over our world, you probably already knew this and it comes at no news or surprise, especially if you knew that pretty much all our Presidents, including George Bush's Jr. and Sr., Bill Clinton, Jimmy Carter and even President Barack Obama are distant cousins to Elizabeth, The Queen of England.
However, BridgeAnne managed to make the first Family Tree of its kind, which not only traced back through Male family bloodlines of the Presidents, but since she was able to trace the Female sides of the family tree, she managed to link all Presidents except for one, Martin Van Buren, back to King John "Lackland" Plantanaget. In essence, as BridgeAnne explains it, ALL Presidents are Cousins, as well as Grandsons of King John.
Before BridgeAnne's discovery, Genealogists were only able to link 22 Families of Presidents. Severeal years ago, National Geographic conducted a study where they attempted to find if there was in fact a "Scientific Adam". They did in fact find that there is ONE Paternal Father over all the world, and traced that man back to Africa. BridgeAnne reiterates this notion when she said that her findings have led her to believe we all come from somewhere, it's just a matter of proving it. And proving it she in fact just did.

She also found herself to be an 18th cousin to President Barack Obama. She said she's even tried contacting Obama, saying she's written him a letter to show him her findings:
"I've written a letter to obama, but I've just gotten standard reply. I hope to meet the President and like explain it to him"