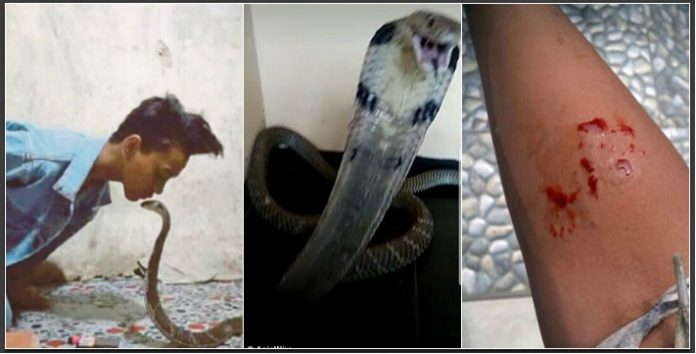 Sharing pictures of food. Reading random memes. Having conversations that last the entire day because somebody doesn't check his messages. These are some of the uses of social texting services. When your life is in imminent danger though…
As the Daily Mail reports, Aril, an Indonesian teenage boy, was bitten by his pet cobra while attempting to take a photo of the snake – after giving it a bath. The boy manages to capture the photo the very moment it lunges for the fatal bite.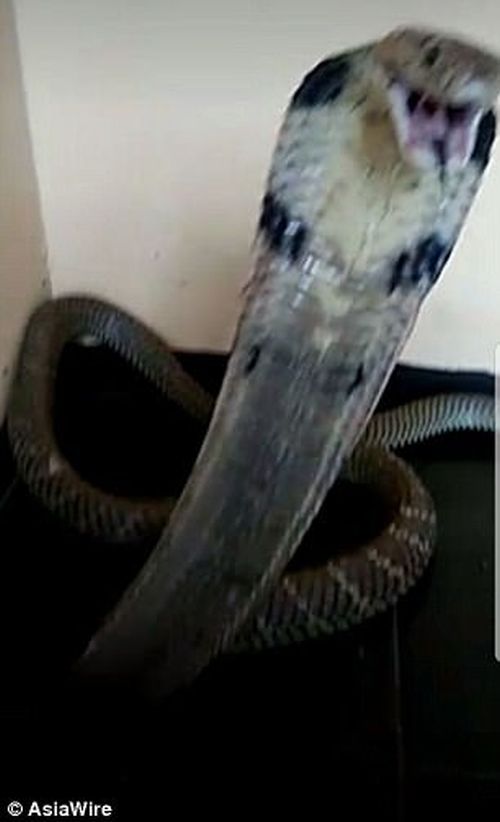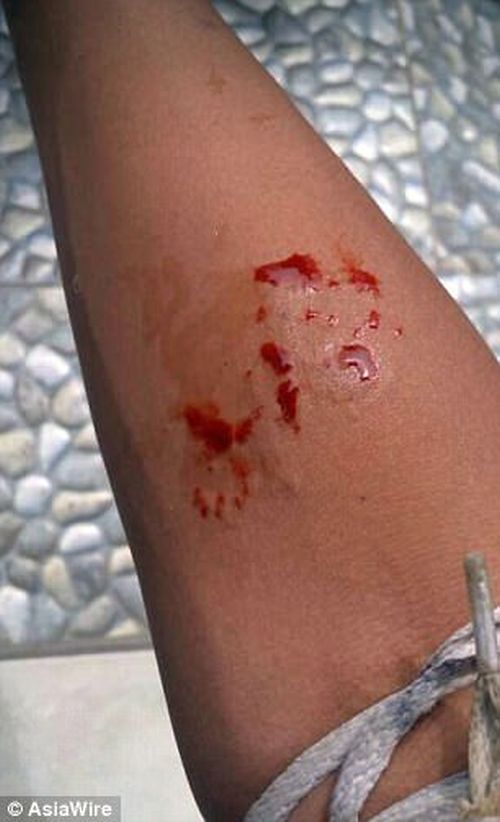 The photo was captioned "why not smile a little". Less than 5 minutes later he took the second photo, which showed the bleeding bite and his attempt to tie a shoelace around his arm in order to prevent the spread of the venom towards his vital organs. This photo was captioned "Between life and death". He also posted "If anyone considers themselves my friend, please take me to the hospital".
Aril owned more than a dozen snakes and used them in street performances that helped raise money for victims of natural disasters. His mother, Neuis Marpuah, said after her son's death: "Aril's status wasn't to boast but to ask his friends for help."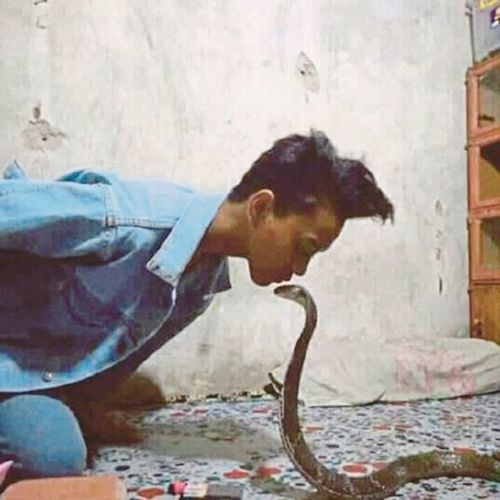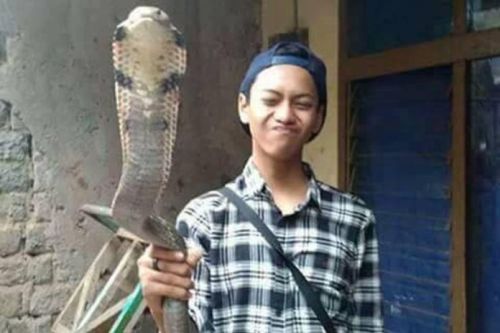 She stated that her son was left alone at home, with the exception of his collection of reptiles that is. His father was working abroad at the time. Nearly an hour after posting the captioned pictures, someone brought him to the hospital but he was declared deceased that night.