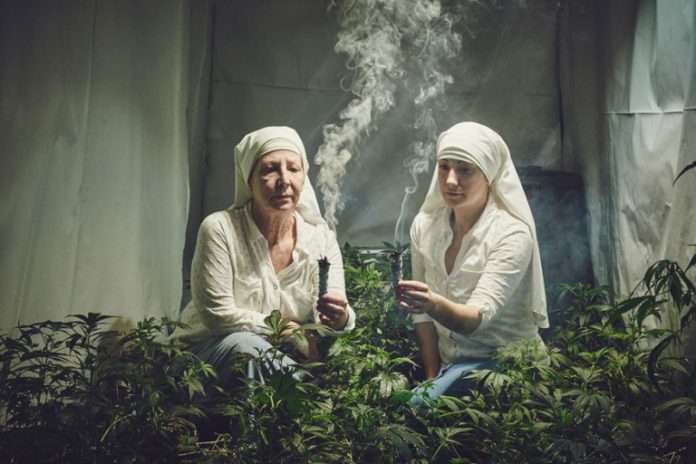 By Amanda Froelich at trueactivist.com
These Sister Act-ivists cultivate cannabis in California (where it is legal) and sell high-quality remedies online.
Not all nuns are alike, and there probably aren't any like The Sisters of the Valley, who are located in California.
The Sisters, which TrueActivist has written about in the past, aren't Catholic or traditionally religious, but they have devoted themselves to the habit of cultivating cannabis so they might help others heal holistically. 
As licensed marijuana growers, Sister Kate and Sister Darcy cultivate their crops according to the moon cycles and sell a number of high-quality CBD-infused remedies online. The products which are all organic, treat a variety of ailments including back pain, migraines and even hangovers. In addition, each jar and bottle receive its own little prayer before being shipped for distribution.
While the Sisters are not bothering anyone with their devotion to God or their business, their operation is under threat from California municipalities who are considering a cultivation ban that would make their enterprise illegal.
While the Sisters are planning to fight the ban, they continue to 'follow their call' by cultivating cannabis and making high-quality ointments. This is the subject of a series captured by two photographers, Shaughn Crawford and John DuBois, and the stunning photos follow: