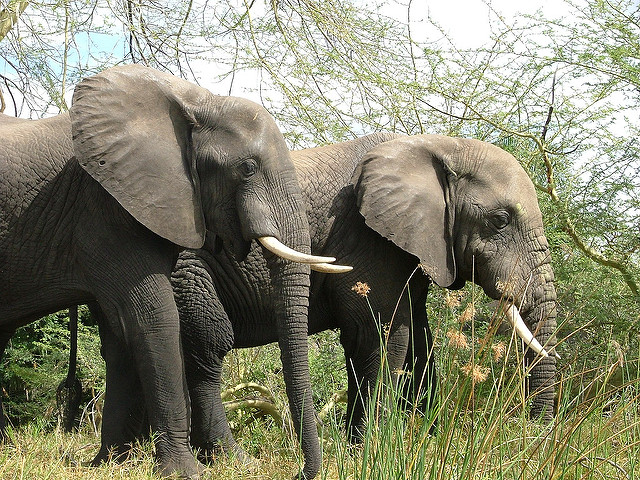 Poachers killed 30 percent of Africa's savanna elephants  – roughly 144,000 elephants – between 2007 and 2014, according to new data.
The Great Elephant Census (GEC), the largest ever continent-wide wildlife survey, used a fleet of small planes to find and count savannah elephants across 18 African countries. The survey, which was funded by Microsoft billionaire philanthropist Paul Allen, took a total of three years to complete.
"The Great Elephant Census has been an amazing feat of technology and science working together for wildlife," said Tanya Sanerib a senior attorney with the Center for Biological Diversity.
According to the landmark study, about 352,271 savanna elephants remain, down from 1.3 million in 1979. The current yearly loss – primarily driven by poaching – is estimated at 8 percent, around 27,000 elephants. At the current rate, as much as 50 percent of Africa's remaining elephants could be lost to poaching within 10 years.
However, savanna elephants are not the only pachyderm species that is severly threatened by poaching practices. A second study found that African forest elephants will require at least a century to recover, due to a slower breeding rate. Scientists were surprised to discover female forest elephants do not typically breed until they are about 23 years old, and only give birth once every five to six years.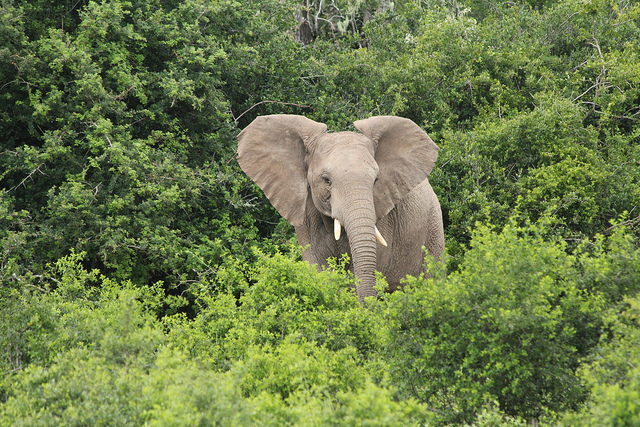 In comparison, savanna elephants start breeding at age 12 and can produce calves as often as every three years. The African forest elephant lost as much as 62 percent of their population between 2002 and 2011. Today, it is estimated that fewer than 100,000 forest elephants remain.
"Unfortunately, the results reveal that elephant populations are declining at a shocking rate, and declining more severely than we anticipated. The data now clearly shows that if we don't act immediately to stop poaching, close ivory markets, and extend the strictest protections to both savannah and forest elephants, we'll lose these iconic creatures forever," said Sanerib.
The survey recorded the biggest drops in savanna elephant numbers in Mozambique and Tanzania, with a combined loss of 73,000 elephants to poaching in just five years. Meanwhile, in north-eastern DRC, northern Cameroon and south-west Zambia populations face local extinction, the census report warned.
In comparison, South Africa, Uganda, parts of Malawi and Kenya, and the W-Arli-Pendjari conservation complex were found to have stable or slightly increasing elephant populations. In addition, new populations were also recorded in Ethiopia and Kenya. However, most surprisingly, in Botswana, elephant populations were rediscovered in an area where they had been thought to be locally extinct.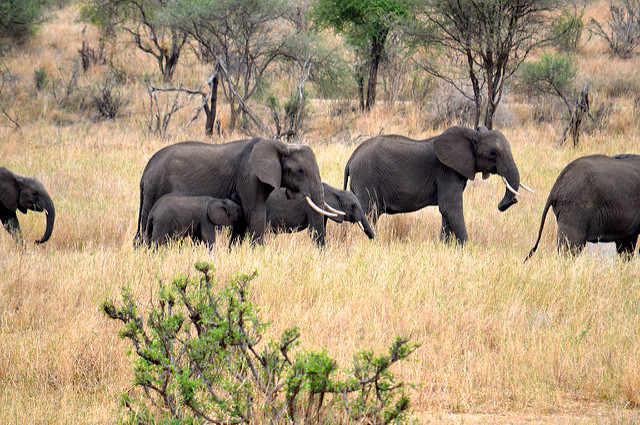 "Until we flew the aerial survey, no one had an solid evidence on the status of elephants, so how can you begin to conserve them when you don't know how many there are or where they occur? We are armed with information now – we have solid reliable estimates as a baseline and benchmark to shock people out of apathy," said Mike Chase, GEC principal investigator and founder of Botswana-based charity Elephants Without Borders.
The ivory trade, the driving factor behind the population decline, has pushed the species into a state of crisis. In 2014 alone, around 20,000 African elephants were killed as part of the unsustainable trade. In fact, in some of the surveyed African countries, the elephants are being killed at a faster rate than they are being born, making it impossible for the species to recover its numbers in these areas.
In addition to counting the amount of live savanna elephants, the researchers also recorded the amount of elephant carcasses seen in order to determine "the extent to which poaching and natural deaths contribute to declines," reports The National Geographic.
"This was an extraordinary collaboration across borders, cultures and jurisdictions. We completed a successful survey of massive scale, and what we learned is deeply disturbing," said Allen. "Armed with this knowledge of dramatically declining elephant populations, we share a collective responsibility to take action and we must all work to ensure the preservation of this iconic species."
---
You want to support Anonymous Independent & Investigative News? Please, follow us on Twitter: Follow @AnonymousNewsHQ
---
This article (30 Percent of Africa's Elephants Lost to Poaching in the Last 7 Years) is a free and open source. You have permission to republish this article under a Creative Commons license with attribution to the author and AnonHQ.com.