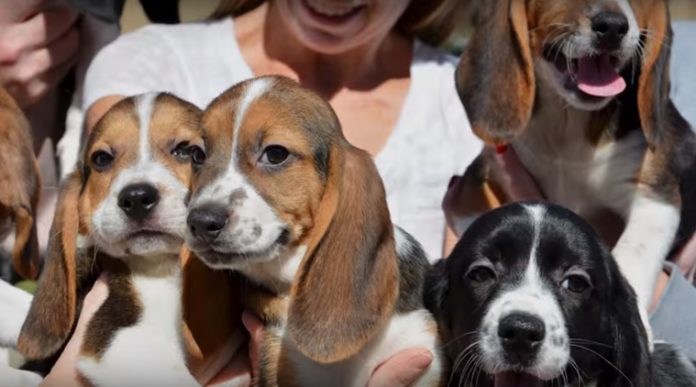 Researchers from Cornell University have announced that scientists have successfully impregnated a dog using IVF (in-vitro fertilization).
The puppies, named Cannon, Red, Green, Cornelia, Buddy, Kiwi and Ivy le Fleur, are the first puppies to be born through IVF and may be the key to saving endangered fox and wolf species.
"This is the world's first litter of puppies ever born through IVF. We have seven normal, happy, healthy puppies," said Alex Travis, associate professor of reproductive biology in the Baker Institute for Animal Health in Cornell's College of Veterinary Medicine.
"They all came from the same litter but they have different mums and dads. But they were all born at the same time and raised together."
The success of the procedure is considered to be such a monumental breakthrough because the process has proven to be extremely difficult. Scientists have been trying to successfully impregnate a dog using IVF since the mid 1970; however, up until recently all attempts have been unsuccessful. The process has proven to be difficult because dogs have a unique reproductive system that makes IVF very tricky.
"I like to say it's because dogs are weird. … They have a lot of fun, reproductive quirks. They experience really long periods where they don't cycle. They go into heat once or twice a year," Jennifer Nagashima, lead research author, said.
Scientists used a complex technique— they surgically removed eggs from donor dogs approximately six days after ovulation and then fertilized them with sperm collected from male donor dogs—to implant 19 embryos into the dog.
Seven puppies were born from the process. It is believed that this process could not only save endangered canid species such as the red wolf and the African wild dog, but could also eradicate inherited diseases in dogs and humans.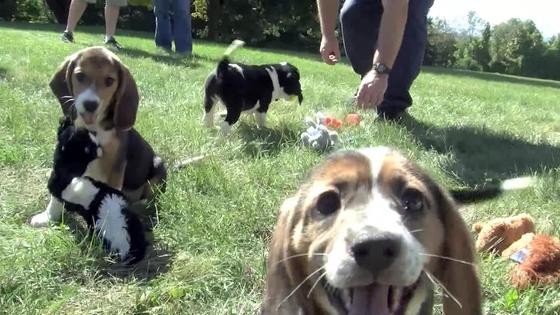 After thousands of years of domestication and inbreeding, many dog breeds have been left vulnerable to diseases. German Shepherds, for example commonly develop keratitis, an inflammatory condition that affects the cornea of the eye, possibly resulting in discomfort and/or poor eyesight.
"Since dogs and humans share so many diseases, dogs now offer a powerful tool for understanding the genetic basis of diseases," Travis explains.
Canines share more than 350 similar heritable disorders and traits with humans, almost twice the number as any other species. As a result, scientist are hoping to use the new technique to test genetic editing techniques on dogs, before finally applying them to humans.
---
You want to support Anonymous Independent & Investigative News? Please, follow us on Twitter: Follow @AnonymousNewsHQ
---
This Article (First Puppies Born Through IVF Could Be The Key To Saving Endangered Species) is free and open source. You have permission to republish this article under a Creative Commons license with attribution to the author and AnonHQ.com.