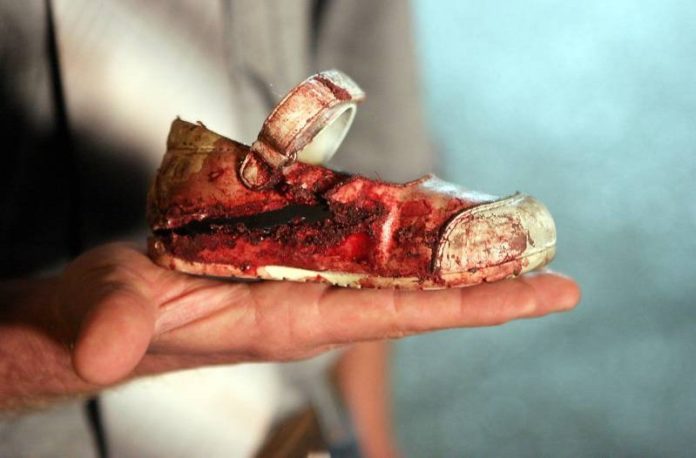 by Sophie McAdam at trueactivist.com
A secret recording of one of the USA's leading defense contractors shows how greed triumphs over human suffering.



Lockheed Martin is an American arms dealer whose Wikipedia page boasts it is one of the 'world's premier companies in the aerospace, defense, security, and technologies industry,' and the world's largest defense contractor based on revenue for the fiscal year 2014. 78% of Lockheed Martin's revenues come from military sales, and in 2013, it received nearly 10% of the funds paid out by the Pentagon. The corporation is worth billions and grows with each new war.
At the Credit Suisse Third Annual Industrials Conference in Florida on December 2nd, Lockheed Martin's vice President Bruce Tanner was recorded discussing what the arms industry could gain from the US-led Syrian invasion. The recording was posted online by one of the delegates and originally reported by The Intercept.
You can listen to Tanner speaking of the 'indirect benefits' and 'intangible lift' created by the conflict below. Apparently, even Turkey's downing of a Russian jet is a cause for celebration, as it makes the region more dangerous and could lead to further sales of fighter jets.
As a recent Amnesty International investigation has found, the global arms trade is out of control and in urgent need of regulation. This soundbite backs up the conclusions of that report, which summarized that ISIS has acquired weapons as a direct consequence of the USA's mismanagement of arms originally sent to Iraq and Syria.
The accompanying video (above) is a documentary called 'All Wars Are Bankers' Wars', which provides an in-depth analysis of the connection between foreign policy and the quest for enormous profits, in case you would like to find out more.

What are your thoughts? Please comment below and share this news.
---
This article ([Listen]: Arms Traders Celebrate Syrian War Profits) is free and open source. You have permission to republish this article under a Creative Commons license with attribution to the author and TrueActivist.com