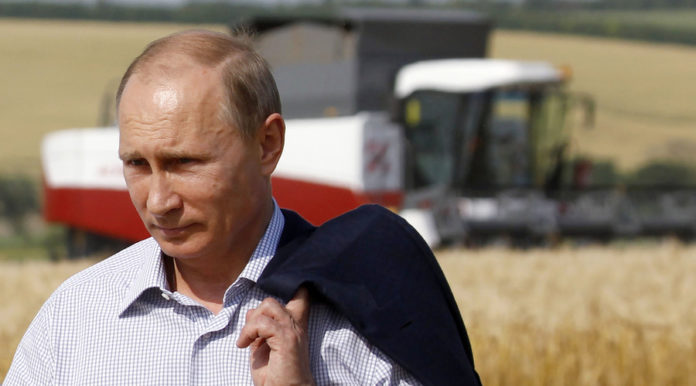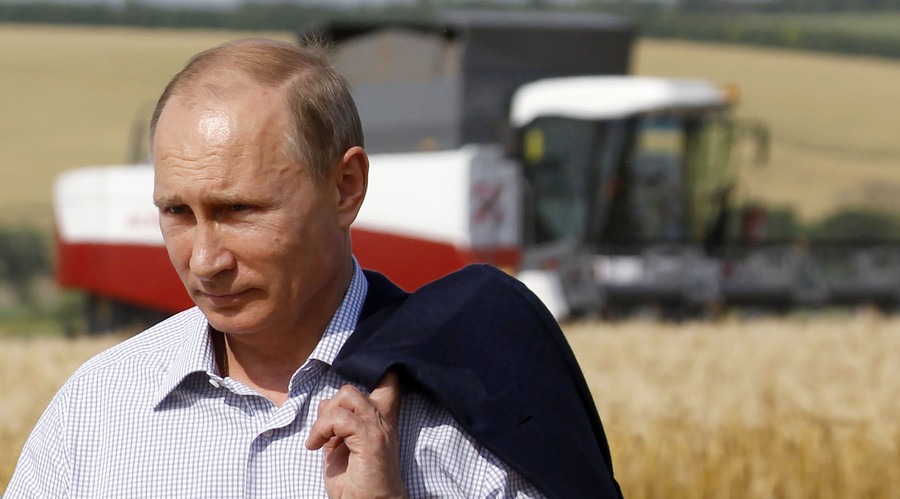 Home grown food is the future for Russia. President Vladimir Putin announced in December 2015 that Russia is to become completely self-sufficient in food production by the year 2020.
Anti-GMO and Monsanto, Putin's aim to become the world's leading supplier of high quality organic food isn't so far fetching. "We are not only able to feed ourselves taking into account our lands, water resources – Russia is able to become the largest world supplier of healthy, ecologically clean and high-quality food which the Western producers have long lost, especially given the fact that demand for such products in the world market is steadily growing," Putin, addressed the Russian Parliament recently.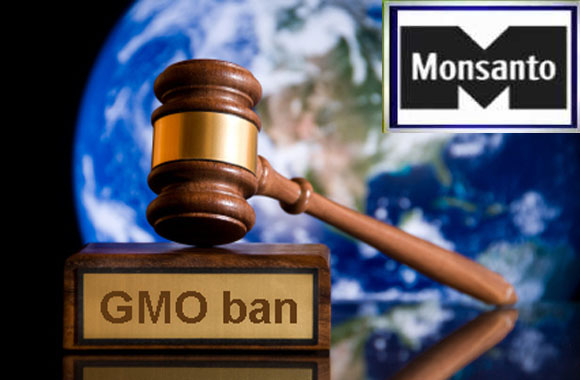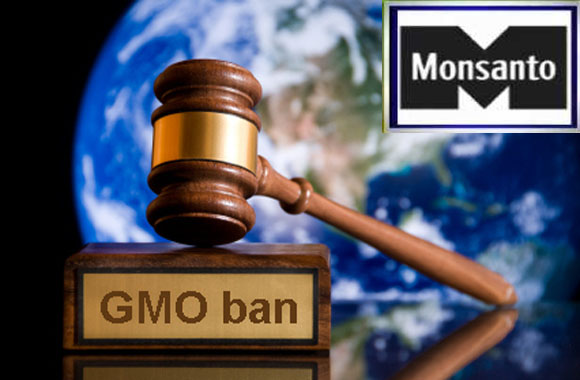 Russia, now more an exporter in food than importer, is capable of supplying the domestic market with fresh produce untainted by GMOs. In September 2015, the Kremlin decided that producing GMOs was not in the best interests of the nation. Medvedev warned against GMO perception as "absolute evil" but stated that the Russian government didn't support GMO use in the food and agricultural industry.
"Ten years ago, we imported almost half of the food from abroad, and were dependent on imports. Now Russia is among the exporters. Last year, Russian exports of agricultural products amounted to almost $20 billion – a quarter more than the revenue from the sale of arms, or one-third the revenue coming from gas exports," Putin said.

Furthermore, since then announcements, and the incident of their Su-24 bomber being shot down, Russia has banned imports of fruit, vegetables and poultry from Turkey, which will take effect from January 1. This accompanies the embargo placed on agricultural produce supplied from the EU and the US as a response to Western sanctions.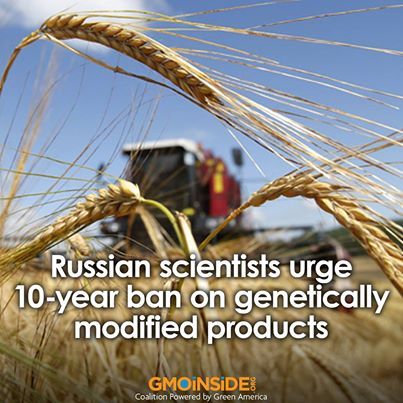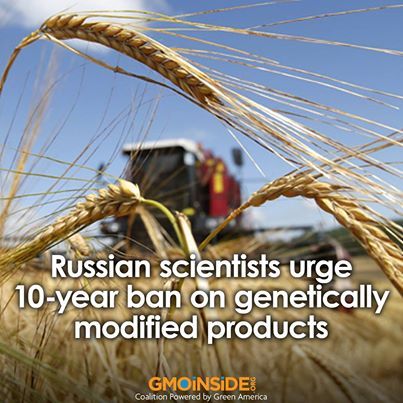 According to Natural Revolution, as of early 2015, the list of countries banning GMOs was growing:
Japan – No GM seeds to be planted in the country, however they import large quantites of canola from Canada (one of the largest GM canola producers in the world.)
New Zealand – No GM foods are grown in the country.
Germany – Bans on the cultivation and sale of GMO maize.
Ireland – A banning of cultivation, but imports GM foods. A voluntary system of labelling is in place.
Austria, Hungary, Greece, Bulgaria, Luxembourg – Bans on the cultivation and sale of GMOs.
France – GM corn has been approved but only for imports. The French are highly suspicious of GMOs and cultivation is forbidden.
Others with full bans are Marderia, and Switzerland.
Australia has since lifted most bans, has no labelling in place, and only the South Australian and Tasmanian states forbid its cultivation. With no solid border controls in Australia, this would be difficult to achieve. [private source]
---
This Article (Russia Bans GMOs: Putin Leads World in "Ecologically Clean" Food Exports) is a free and open source. You have permission to republish this article under a Creative Commons license with attribution to the author AnonWatcher and AnonHQ.com.