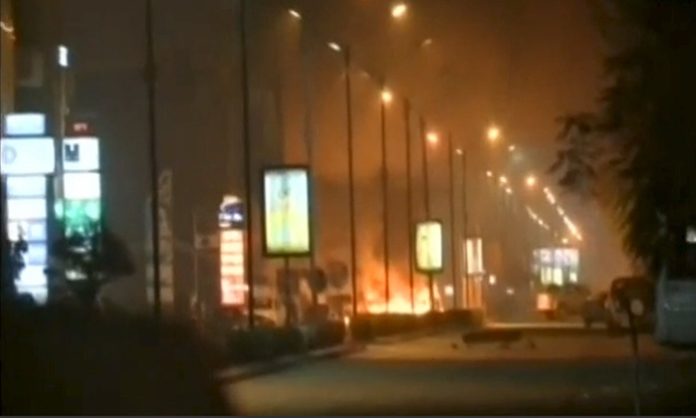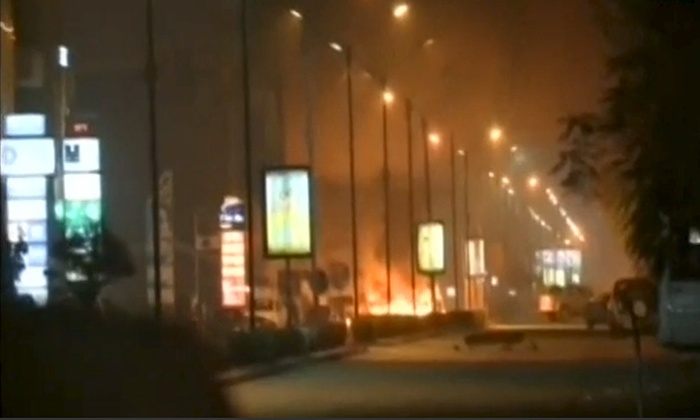 An al-Qaeda affiliate has claimed responsibility for a hotel siege in the capital city of Burkina Faso, Ouagadougou. They say that the attack was "revenge against France and the disbelieving west", according to the SITE Intelligence Group. Militants had exchanged gunfire with security forces after they stormed a hotel where the Islamic extremists were holding hostages.
22 people have been reported killed, while 15 were wounded in the explosions and gunfire around the Splendid hotel. Witnesses say that the hotel is now partly ablaze.
Al Qaeda in the Islamic Maghreb (AGIM) has claimed responsibility for the attack, which comes on the heels of another attack on another hotel in neighboring Mali in November last year where 20 people had been killed. 14 of those killed were foreigners.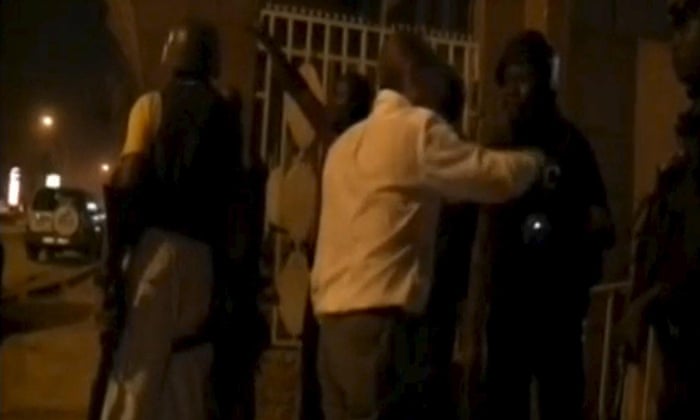 The five-story Splendid hotel is located in the Ouagadougou business district, and was taken over by militants who had set cars outside on fire and fired in the air to scare away the crowds. Security forces later arrived, prompting an intense exchange of gunfire.
According to AP, a witness said that the gunmen had attacked the hotel and the nearby Cappuccino Cafe at around 7:30pm, local time. 
The Cappuccino Cafe and the Splendid hotel are popular with UN staff and foreigners. This is the first time terrorists have attacked Ouagadougou.
Robert Sangare, director of Ouagadougou's university hospital center, said: "We have received around 15 wounded people. There are people with bullet wounds and people who are injured because of falls." Those injured told him that about 20 bodies were seen in the hotel.
Security forces have secured the hotel, saving more than 120 hostages. However, the worst is far from over as al-Qaeda is started to assault another nearby hotel.
"The attacks on the Splendid hotel and the Cappuccino [cafe] are over. But an assault is ongoing at the Hotel Yibi," the country's security minister, Simon Compaore, told Agence France-Presse.
22 people have been confirmed dead, a figure that could rise as security forces continue their search.
"We don't yet have a total tally of the dead. The Burkinabe forces are still combing the hotel," Compaore said.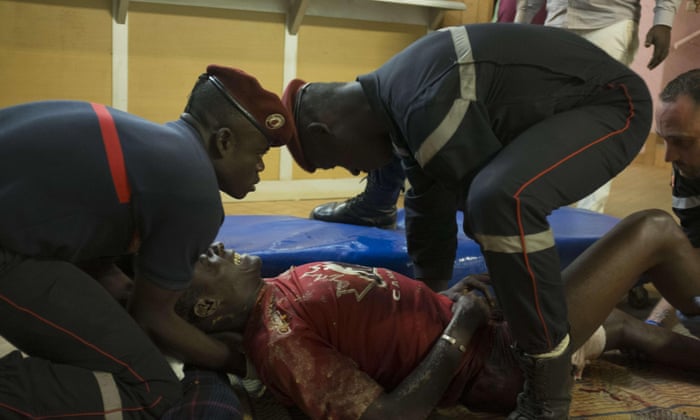 Commandos were able to free 60 hostages when they first stormed the Splendid hotel, fighting tooth and nail against the militants for every subsequent floor.
"It was horrible, people were sleeping and there was blood everywhere," said Yannick Sawadogo, an escaped hostage. "They were firing at people at close range. We heard them speaking and they were walking around people and firing at people who were not dead. And when they came out they started a fire."
Dozens of French security forces were sent from Mali to aid the rescue effort. A single US military member was embedded with the French, and the US is apparently trying to provide surveillance and reconnaissance according to a US senior defense official. The official also said that 75 US personnel happened to be in Burkina Faso, 15 of whom were assigned to the embassy and 60 were aiding the French military.
Burkina Faso is a mostly Muslim nation, and has faced unrest ever since its president was ousted in a popular uprising in 2014 and replaced with a transitional government signed into power by the military, civilian and civil society factions. A coup which lasted a week was launched last September by members of the presidential guard. The November 2015 election allowed new leaders to be elected to power, taking over from the transitional government.
The AQIM had also claimed responsibility for killing 20 people and taking hostages in the November Mali hotel attack.
Sources: The Guardian, This Is Africa
---
This Article (Burkina Faso Hotel Siege Leaves 20 Dead) is free and open source. You have permission to republish this article under a Creative Commons license with attribution to the author(CoNN) and AnonHQ.com.
Get Your Anonymous T-Shirt / Sweatshirt / Hoodie / Tanktop, Smartphone or Tablet Cover or Mug In Our 
Spreadshirt Shop
! 
Click Here