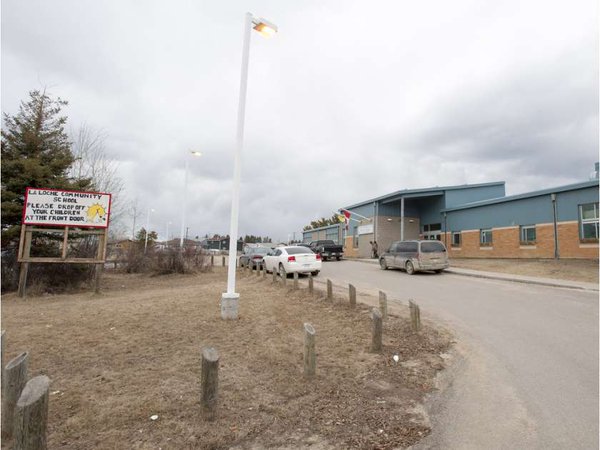 According to police, four people were killed and several injured in a school shooting in Saskatchewan, a province in Western Canada.
A male suspect has been apprehended, while children of the La Loche Community School have been moved to safety. The school houses some 900 students in two buildings- Sene high school and an elementary school
Although Canadian PM Justin Trudeau had earlier said that five people were killed, but this was incorrect.
He called the shooting "every parent's worst nightmare", adding that "the community is reeling."
He also praised  "the first responders who acted quickly and bravely".
Witnesses say that they heard screaming and more than six shots fired.
The 23-year-old daughter of acting mayor of La Loche, Kevin Janvier, was one of the victims. She was a teacher.
Janvier also said that police had told him that the shooter first killed his two younger brothers at home before making his way to the school.
"After he shot his two brothers, he walked back to school and he shot … a teacher and a girl. They're both dead. Four of them died," said Joe Lemaigre, a family friend. He lives on the outskirts of La Loche. "I know the family. Their mother worked in Fort McMurray and his grandfather went to Meadow Lake to do some shopping. That's when he shot them."
Maureen Levy, senior officer at the Royal Canadian Mounted Police (RCMP), said at a news conference that, "there's no risk to public safety at this time. This is truly a tragedy."
The RCMP had called in "an active shooter" at 1:00 pm local time (19:00 GMT), and detained the suspect just 45 minutes later.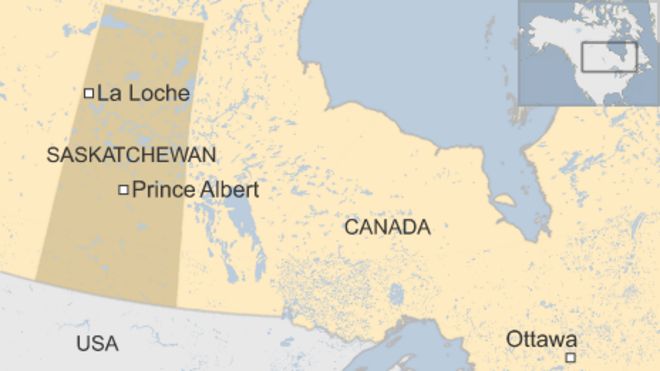 "Words cannot express my shock and sorrow at the horrific events today in La Loche," the premier of Saskatchewan, Brad Wall,  said in a statement.
"My thoughts and prayers are with all the victims, their families and friends and all the people of the community."
"I ran outside the school," Grade 10 student, Noel Desjarlais,  told CBC.
"There was lots of screaming, there was about six, seven shots before I got outside. I believe there was more shots by the time I did get out."
"Run, bro, run!" 16-year-old Noel Desjarlais-Thomas said his friends told him as they ran for safety. "There's a shotgun! There's a shotgun! They were just yelling to me. And then I was hearing those shots, too, so of course I started running."
Noma Janvier, a school coordinator, told the Star Phoenix that she was in her office when she heard the gunfire.
"I didn't know what was going on," she said. "I thought the kids were just playing around or something, like a locker slamming and stuff."
"All I heard was cops running around in the school," she said.
About 3,000 people live in La Loche, an aboriginal community located 500 km north-west of Prince Albert city. Saskatchewan has the highest rate of police-reported family violence in 2014, twice the national rate of 243 incidents per 100,000 people according to a report by Statistics Canada.
This is the worst Canadian school shooting in over a decade.
Canada's worst school shooting occurred when 14 college students were killed in Montreal's Ecole Polytechnique in 1989.
Sources: BBC, CNN, The Guardian, Reuters
---
This Article (Canadian School Shooting Leaves Four Dead, Several Injured) is free and open source. You have permission to republish this article under a Creative Commons license with attribution to the author(CoNN) and AnonHQ.com.