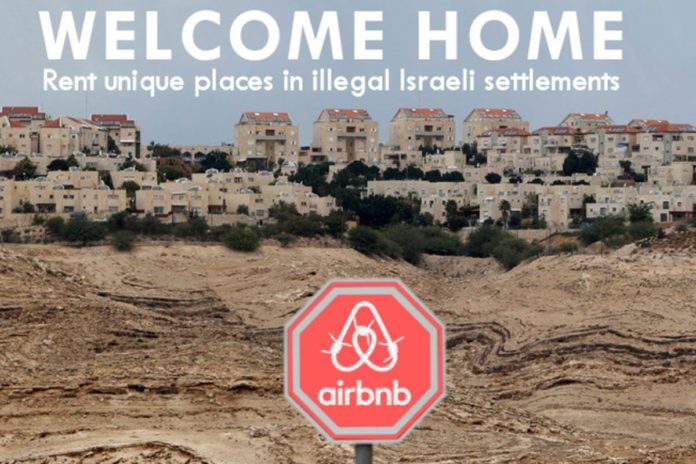 Nearly 12,600 signatures have been gathered on a#StolenHome petition in protests against airbnb's dozens of properties for rental in occupied Palestine. The website is providing users to rent a room or apartment in illegal settlements while promoting them to be in areas listed as Israel.
Human rights experts agree the areas listed are occupied Palestinian territories, some well behind the 'green line,' a border first defined in the 1949 Armistice Agreement between Israel, Syria, Egypt, Jordan and Lebanon. The reported listings have been a point of contention between international law experts and the Airbnb company since the discovery, with Airbnb accused of flouting international laws.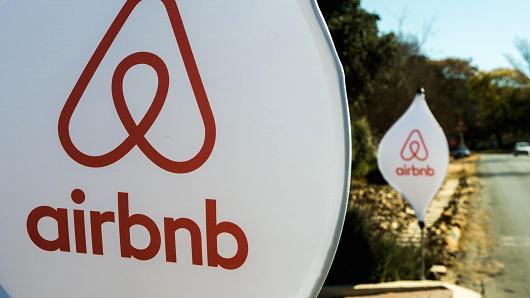 According to international law professor John Dugard, the arrangement of Airbnb properties "facilitates the commission of the crime of establishing settlements." Dugard also told The Guardian that Airbnb could theoretically face prosecution for facilitating the breach in international law as Airbnb "aids and abets the crime."
This isn't the first time Airbnb have received attention in the media for their practices in dodgy rental accommodation. Mid last year one tenant discovered hidden cameras in their Californian apartment, while months later Australian police raided an apartment used for a large drug ring, ruing one families holiday.
A writer for ThinkProgress described the nature of the misleading listings, and why Palestine is boycotting Airbnb. Jack Jenkins wrote: "Many of the roughly two dozen postings from settlers describe nearby cities such as Tel Aviv but omit that their residence is in occupied territory. … [R]esidents often argue that their communities, which are supported by the Israeli government and protected by their military, are part of Israel, sometimes citing scriptures from the Jewish Torah as justification for their claim to the land."
Airbnb's policy maintains they do not list any property promoting racism or harm to individuals or groups. Discrimination isn't tolerated and all users must comply with local laws. The company has released an email to CNBC on Jan. 13, and similar statements to other media outlets claiming "We follow laws and regulations on where we can do business and investigate concerns raised about specific listings."
The #StolenHomes campaign has been launched in response to Airbnb's listings. Human rights groups have taken to creating mock property listings on Airbnb containing the demand: "Airbnb needs to immediately end listing vacation rentals in illegal settlements."
---
This Article (Airbnb Advertising Rental Apartments in Occupied Palestine as Israel's Land) is a free and open source. You have permission to republish this article under a Creative Commons license with attribution to the author AnonWatcher and AnonHQ.com.