Anonymous have doxed a doxer who believes raping a woman is a right. "Roosh V," the misogynist rape advocate has angered people over his claims that rape should be legalized on private property. His call to turn a woman's "no" into "yes" and seen him not only get blacklisted from countries, but has witnessed him running scared from his so-called meet-ups in Australia, where he planned  a lecturing circuit to anti-feminist men
Bigoted beliefs that have attracted Anonymous' attention to the blogger turned author include that that the "transgender movement" is a "horror story," women should have the right to vote taken away from them, that females deserve to be treated like "disposable razors", and that overweight people are "a threat to the planet". He describes himself as a "neomasculinist," holding the belief that feminism destroys the family unit.
It appears you are a big fan of #Anonymous, @rooshv,. you Dox and run "operations"? we are flattered….lets play a game ok? #OpGlasgowKiss

— Anonymous (@YourAnonCentral) February 3, 2016
The blogger recently had his name, address, and 1979 date of birth revealed by @WeAreAnonymous, reaching a million hits before it was taken down; now Anonymous are turning their attention again to Daryush Valizadeh after his doxed account details disappeared, with an intention of more, if he continues his ugly behavior.
Going by his preferred name, "Roosh," he has also suffered immense backlash wherever he visits. Canada and Australia were the latest nations repulsed by his behavior when he tried to propel his Return of the Kings series of meet-ups aimed at "heterosexual men only."As the list of countries grows long in revoking Valizadeh's travel visa, he is quick to then point out he is suffering racism because he is Muslim.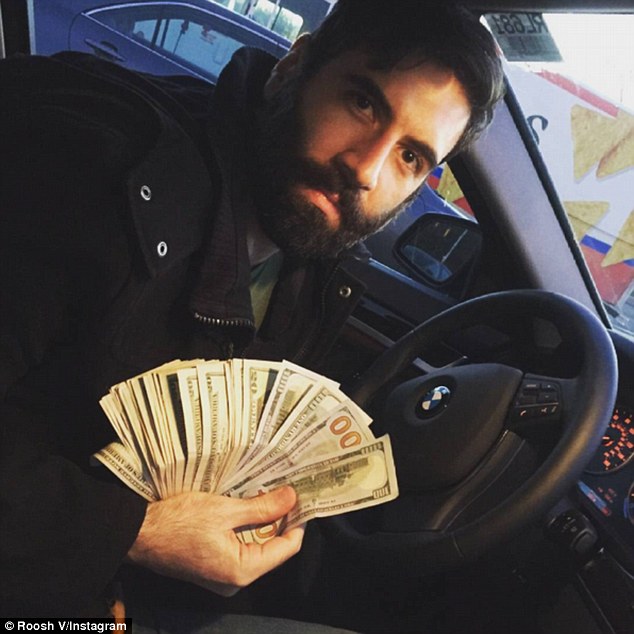 "I am OBVIOUSLY experiencing islamophobia in Canada because I am a MOSLEM. The Canadian establishment needs to check their non-moslem privilege," Valizedeh states.
On his forum, he has attacked Anonymous,  running with his theme to drown anything that he doesn't believe in. As a response, Anonymous have now set their sights on a man who risks endangering women, Muslims, feminists, transgenders, overweight people, men who defend women, and anyone else who doesn't fall in line with his hate speech.
I eagerly await the "Kings" branch of Anonymous to form. They're really pushing us to the wall.

— Roosh (@rooshv) January 31, 2014
Daryush "Roosh" Valizadeh continues to blame Anonymous for his shortcomings and vows to hold more meetings in secrecy. #OpGlasgowKiss will be one of many name and shame operations of his followers, and Valizadeh.
Anonymous Operation all can participate in. #OpGlasgowKiss#TurnAwayReturnOfKings #ReturnOfKings #RooshV pic.twitter.com/dxIO4PzrYF

— Anonymous (@YourAnonCentral) February 3, 2016
This all comes from a man who lives in his mother's basement.
Voice your opinion with the 99% to stop this pro-rapist.
---
This Article (Anonymous Doxxes Pro-Rapist "Roosh V" #OpGlasgowKiss Launched) is a free and open source. You have permission to republish this article under a Creative Commons license with attribution to the author AnonWatcher and AnonHQ.com.