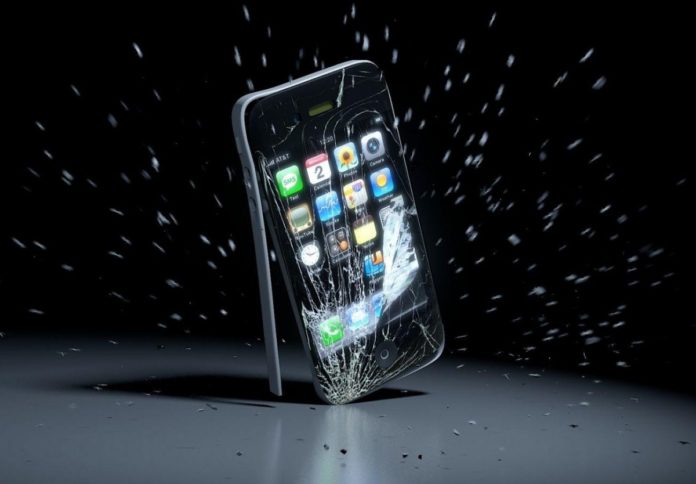 "Error 53" has struck thousands of iPhone 6 users; the error appears to be caused by the latest software update, and seems to permanently disable (or "brick") phones which were previously given a second lease on life by a non-Apple repairman.
Apple confirmed that the error  was part of a "security measure" they had taken, allegedly to prevent fraudulent transactions.
"We take customer security very seriously and error 53 is the result of security checks designed to protect our customers. iOS checks that the Touch ID sensor in your iPhone or iPad correctly matches your device's other components," it said in a statement.
"If iOS finds a mismatch, the check fails and Touch ID, including for Apple Pay use, is disabled. This security measure is necessary to protect your device and prevent a fraudulent Touch ID sensor from being used.
"If a customer encounters error 53, we encourage them to contact Apple Support."
The problem affects phones which were damaged and repaired, and only after the phone was updated to Apple's latest OS 9- even months after the repair.
The expensive status symbols instantly become no more than a collection of circuits and parts- photos and data permanently lost. While The Guardian reported that "tech experts" believe that Apple was aware of the effects of the update, it chose not to warn its users.
Freelance photographer Antonio Olmos, who was assigned to Macedonia by The Guardian, experienced the problem first-hand.
"I was in the Balkans covering the refugee crisis in September when I dropped my phone. Because I desperately needed it for work I got it fixed at a local shop, as there are no Apple stores in Macedonia. They repaired the screen and home button, and it worked perfectly."
Until, at least, he received a notification from Apple telling him to "upgrade"- and he accepted it. Seconds later, the phone displayed "error 53" and bricked.
"The whole thing is extraordinary. How can a company deliberately make their own products useless with an upgrade and not warn their own customers about it? Outside of the big industrialised nations, Apple stores are few and far between, and damaged phones can only be brought back to life by small third-party repairers.
"I am not even sure these third-party outfits even know this is a potential problem," he says.
Money, of course, is a good motivator: it would cost 236 pounds to do a simple home button repair at an Apple store in the UK, while third parties provide similar repairs at a fraction of the cost. Why wouldn't a profit-oriented corporation factor in the sudden windfall of profits that could come from basic repairs that will cost the user nearly half the original price of the phone?
Sources: The Guardian, BBC
---
This Article (Apple's Latest Update "Bricks" iPhones Repaired By Third Parties) is free and open source. You have permission to republish this article under a Creative Commons license with attribution to the author(CoNN) and AnonHQ.com.