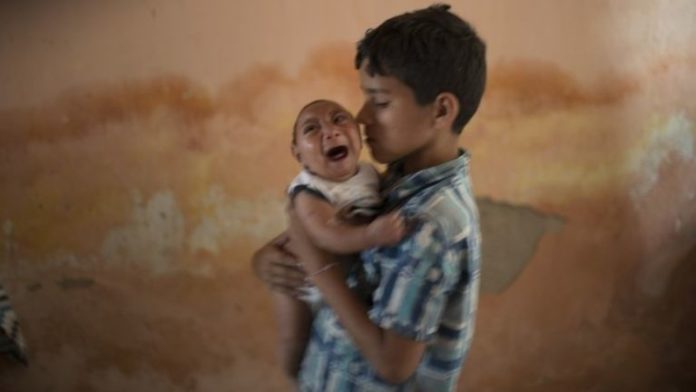 India is increasingly well-known for its production of cheap life-saving generics. Now, an Indian biotech company shows that the nation also has the solution to the latest zika "epidemic"- despite having zero reported cases of the virus of its own.
Whether its breakthrough will be converted to an internationally-distributed vaccine is unknown at this stage, but Bharat Biotech International Limited has overtaken the big dogs. The company specializes in the creation of vaccines for the poor, a segment that can be easily ignored by bigger biotechs, making the world's cheapest hepatitis-B  vaccine and supplying some 3.5 billion doses of oral polio vaccine. It had also created the Rotavac vaccine, which inoculates children against the diarrhea-inducing Rota virus. Diarrhea is a leading cause of child death in India.
The company also started work on creating a zika vaccine  18 months ago- part of a single "vaccine for travelers" that would protect them against a slew of mosquito-borne viruses.
"On Zika, we are probably the first vaccine company in the world to file a vaccine candidate patent about nine months ago," said Dr. Krishna Ella, Chairman and Managing Director of Bharat Biotech Ltd.
Just half a year before the recent zika outbreak, the company was able to create two potential vaccines. It patented them.
"Zikavac" is ready for pre-clinical trials, well before bigger players could even figure out how to monetize zika.
The WHO sayid in a statement "that we have just been informed about the Zika vaccine candidate that Bharat Biotech has. We will examine it from the scientific point of view and see the feasibility of taking it forward."
Animal and human trials are expensive and time-consuming; the Indian Council of Medical Research, or ICMR, has stepped forward to lend its assistance to the project.
"We have just been informed about the Zika vaccine candidate that Bharat Biotech has. We will examine it from the scientific point of view and see the feasibility of taking it forward. It is a good example of a Make in India product," said Dr. Soumya Swaminathan Director General of the ICMR.
Dr. Ella believes that his company could mass produce a million doses of the vaccine in just four months, and has appealed for the direct intervention of Indian Prime Minister Narendra Modi to help accelerate the regulatory approval process. Ella argues that the vaccine would be of great importance to fellow BRIC member Brazil, and would foster closer relations between the nations.
"The Prime Minister should take up this project as it helps communities like Brazil and Colombia where we can do vaccine diplomacy. We are a part of the BRICS group and we have to help them. We would love to help. We want global public health to benefit," he said.
It is as yet unknown whether the company's vaccine will successfully pass through the human or animal testing phases. However, should it do so the company will be able to provide a vaccine far earlier than its rivals' best projections.
"Normally you are talking between three to 10 years to get everything properly approved," said US National Institute of Allergy and Infectious Diseases Director Dr Anthony Fauci. "We can use the technologies from other flaviviruses to get the product made by the end of 2016. Testing the efficacy of the drug could take a year or more but if you were in an emergency situation you could do this at the same time as the testing and make it available as soon as it shows efficacy. So you could get something out in 2017, on an accelerated emergency basis."
Sources: Huffington Post, NDTV, The Guardian, WHO
---
This Article (Indian Biotech Claims First Vaccine For Zika Virus) is free and open source. You have permission to republish this article under a Creative Commons license with attribution to the author(CoNN) and AnonHQ.com.