1) Switching Between Smart Phones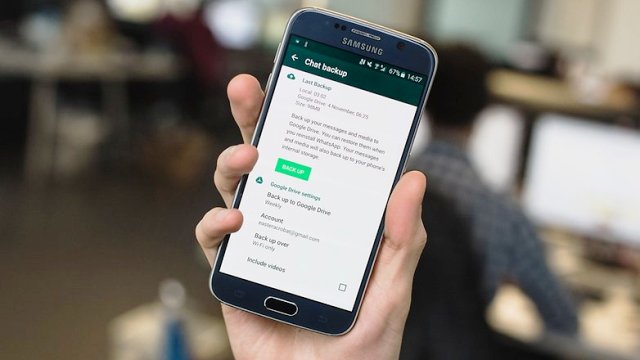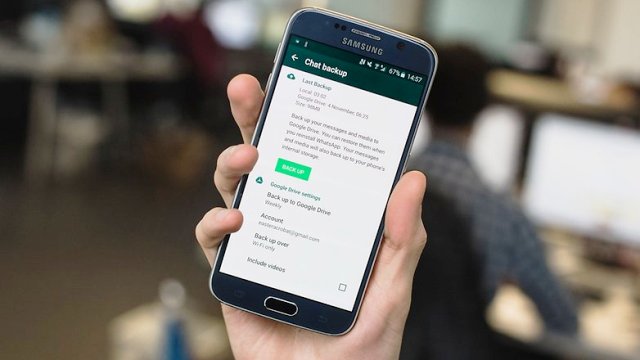 If you decide that you want to upgrade your old Android/Apple/Windows operating system, you have the option to take all of your important conversations with you. To do this, all you have to do is remove the memory card with the saved information from your old device, and simply put it into the new one, literally! Don't believe me? Here is how you do it:
First select 'Menu' and go to 'Settings'. From there, scroll to 'Chat Settings' and select 'Backup Conversations'. Relocate the memory card over to your new smartphone, download and install WhatsApp. You will then be prompted to restore the chats and groups that you had exported from your old phone.
If you do not have a memory card and the backup was created using the internal storage of the smartphone, then download a file explorer (I recommend using ES File Explorer; you can download the free and paid version by clicking on the hyperlinks). From there, you can use the software to go to the location: first select'SD card', then go to 'WhatsApp' directory and relocate the material yourself.
2) How To Mute The Annoying Group Chat Notifications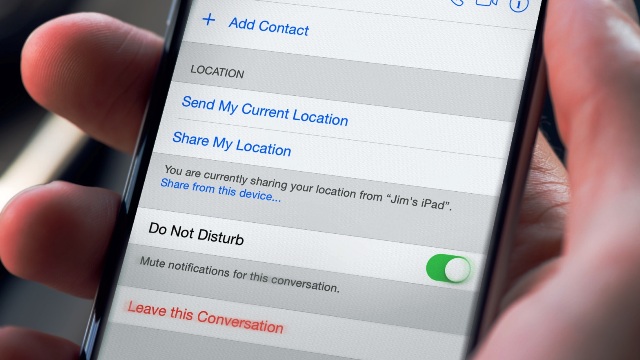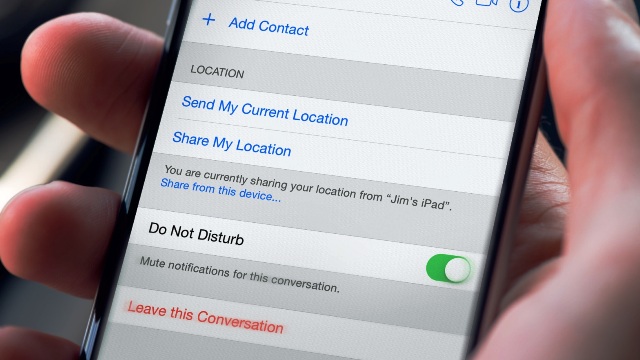 From time to time, people will post something in a group chat. Each time this is done, you will receive a notification. As you can expect, this feature can quickly become annoying. When this happens, you will often feel like leaving the conversation, but you don't. As a result, you end up persevering with the alerts that populate your display.
Apple Devices: To turn off these notifications on an Apple device, simply go to the group chat and select 'Subject' to bring up the 'Group' information display. From there, all you have to do is select the 'Do Not Disturb' option.
Android Devices: First start the chat and select the 'Menu' option. From there, select the 'Mute' option. In Android, you can also set a time limit for the mute feature, allowing you to mute notifications for a few hours, weeks or a year.
3) How To Find Out Exactly When Your Message Was Read & Delivered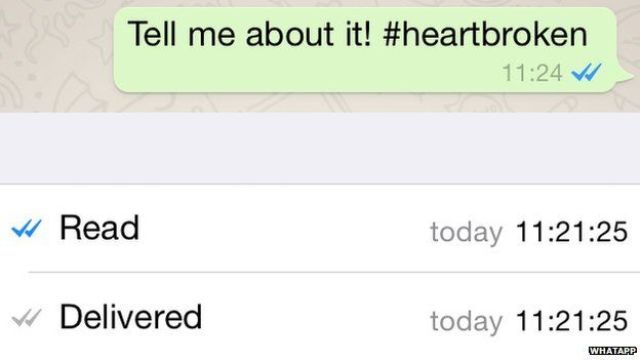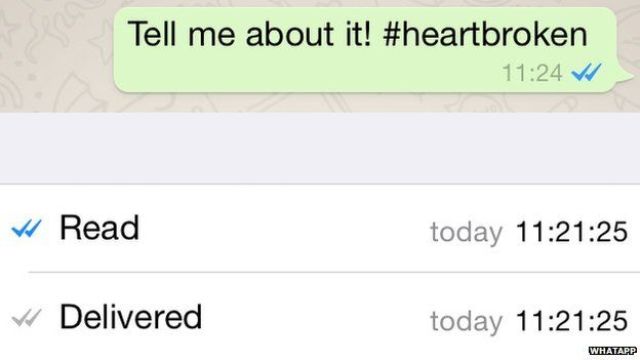 Everyone is familiar with the grey ticks and the blue ticks; people have created numerous memes about it. However, if your inner cat is curious and wants to know a bit more, simply touch and hold the content/image and select the Info icon (the circle with an 'i' inside of it), and you will be able to see the exact time your message was delivered and read. In iOS devices, touch and move the content on the left.
4) Secure Your WhatsApp Messages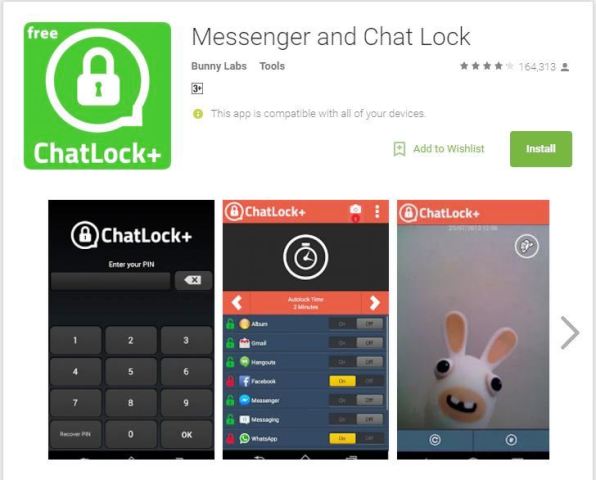 There is absolutely no method of doing this on Apple devices without jail-breaking the smartphone; however, on Android operating systems, there is a huge selection of protection applications, making it easy for you to passphrase or PIN guard your WhatsApp discussions.
There are many applications on the market, but I prefer AVG Anti-Virus PRO and Messenger and Chat Lock. AVG Anti-Virus even takes a picture of the person who attempted to access your phone, and sends it to you via email along with the location and time of the incident. However, on Windows smartphones, you can use Whats Locker. For those of our friends who are using Blackberry Cellphones, try using the application Lock For Whats Messenger.
5) How To Hide The 'Last Seen' Time
When you open up a chat, you should be able to see a time stamp that says 'Last Seen' under the recipient's name. This time stamp tells you the last time that person came online. And yes, they can do the same for you too. So, if you decide that you do not want to share this information with anyone, then you can do so by going to WhatsApp 'Settings'. From there, go to your 'Account' and look for 'Privacy'. Finally, after the application has prompted you, select the 'Nobody' option.
Once you select this option, WhatsApp will bar you from this feature and you won't be able to see the 'Last Seen' time stamp of your contacts. You can also change the privacy settings of your display picture and switch off 'Read Receipts' in the same section. Again, by changing these features, you will bar yourself from them.
6) Bored of Using WhatsApp on Your Smart Phone? Try Using It On Your Personal Computer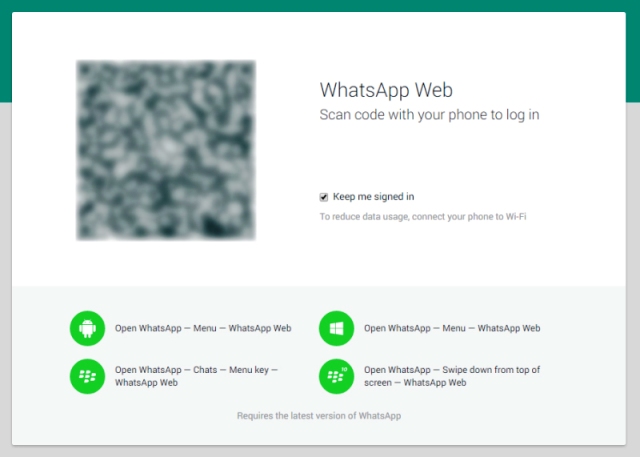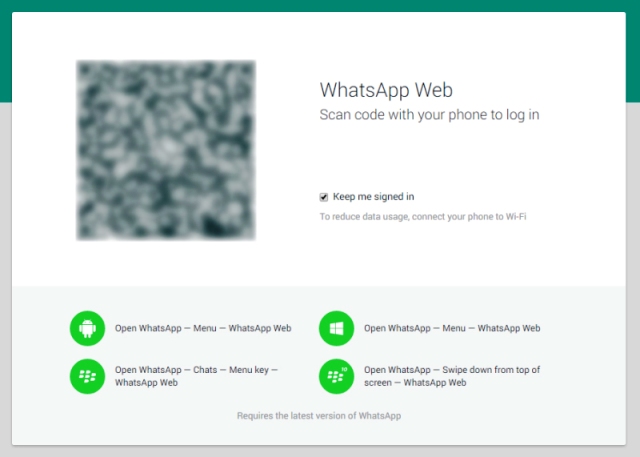 Fire up your web browser and enter the link https://web.whatsapp.com. Then open up WhatsApp in your Android phone (instructions for other phones are available on the WhatsApp web page). From there, select 'Settings' and find the option that says 'WhatsApp Web'. Once this has been selected, it will open the QR scanner. The QR code is on the WhatsApp page – simply place the camera there, let the software scan the QR code and tada! You are in. Now you can enjoy your chats on your computer.
7) Tired of WhatsApp Pictures Showing Up In Your Wonderfully Setup Picture Gallery?
You definitely do not need all the pictures from WhatsApp surfacing in your Gallery Photos application on Android, or Camera Roll on the iOS. You can easily change this feature on Apple devices; all you need to do is open 'Settings', go to 'Privacy & Photos' and switch WhatsApp to the 'off' position.
However, on Android operating systems, you should use a file manager. From there, find the location 'SD card' and then go to the 'WhatsApp' folder. Then go into the 'Media' folder, select 'New' on the bottom left of any file that you no longer want to share, and set up a document labeled '.nomedia' (without the apostrophe). Once completed, those annoying pictures will not show up in your gallery anymore.
8) How To Retrieve Erased Messages
Since the last few updates, the software automatically stores your messages on the cloud or on your hard drive every day at a specific time. The simplest means to retrieve a piece of freshly removed content, is to remove the application and reinstall it again. However, at some point during the procedure, the app will inquire if you'd like to import from a back-up. This should include all the content from the past week.
If you'd like to retrieve an archived chat on an Android operating system, then you should use a file explorer and head to 'SD card'. From there, go to the 'WhatsApp' folder and select the 'Databases' folder to view your backup copies. Retype the name of the record to 'msgstore.db.crypt' and then head over 'Settings'. From there, go to 'Apps' and select 'WhatsApp'. Then select 'Clear data' and launch the app. Finally, when triggered, restore the data.
Source: Tech Worm
You want to support Anonymous Independent & Investigative News? Please, follow us on Twitter: Follow @AnonymousNewsHQ
---
This Article (8 WhatsApp Hacks & Tricks) is free and open source. You have permission to republish this article under a Creative Commons license with attribution to the author and AnonHQ.com.