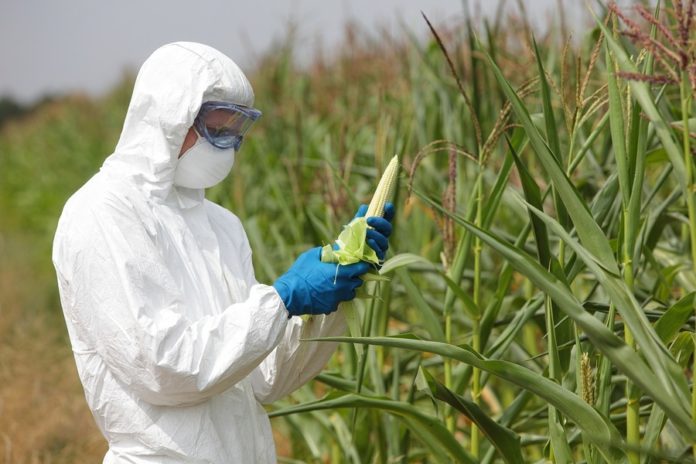 It has been confirmed that all products containing glyphosate, in the state of California, will be labelled with a cancer warning from 2018 onwards. A judge ruled last week against Monsanto, and will now go ahead providing the ruling is upheld for one year.
Judge Kristi Kapetan ruled that all products with the active ingredient glyphosate – not just Roundup – will require labelling that suggests the chemical as a "probable cancer cause."
Reports last week documented Monsanto's argument against the ruling, saying that it is a decision that violates the constitution and will ultimately hinder Monsanto's sales. Last year, Monsanto made 3.5 billion dollars from global sales of their weed killers.
Trenton Norris, Monsanto's attorney further argued in court that the prior United Nation's French-based branch, the International Agency for Research on Cancer – a part of the World Health Organization – claims of glyphosate as "a probable human carcinogen" were unsubstantiated.
The U.S. Environmental Protection Agency (EPA) also warns of glyphosate's use, telling people to avoid entering any area or field for a minimum of 12 hours where the product has been used.
Monsanto lawyers have been arguing the glyphosate risk since the ruling made in 2015 by WHO, disagreeing that their product poses any risk to humans. In fact, Monsanto legal representatives went so far as to say the UN has no merit with their findings because they are an unelected body of members.
Fortunately, one Fresno County Superior Court Judge has sided with the UN and WHO, and have issued the tentative ruling to label all products containing glyphosate. Furthermore, a ruling from California, the largest agricultural state in the U.S. will hit Monsanto hard, forcing them to accountability.
Since the "probable cancer cause" announcement, more studies have surfaced in peer reviewed journals with supporting evidence of the damaging effects from glyphosate use. National Geographic also featured a study, linking Roundup use to antibiotic resistance in farm animals, and thus humans, as well as hormone disruption when the chemical leaches into water supplies.
With California being the largest consumer of Roundup, treating most edible crops over some 5 million acres, labelling the Roundup product as a probable cancer causing agent will leave a mark in Monsanto's profits.
Glyphosate has been commercially available since 1974, widely used in agriculture and in the everyday home to control the backyard weeds. It is now used globally, in more than 160 countries, with just over a billion pounds of the chemical applied to our crops every year.
According to Monsanto's website, they base the safety of glyphosate on a very dated report (1993) by the EPA, claiming the chemical as "practically non-toxic."
It wasn't until last year that the FDA agreed to test food that had been sprayed and treated with glyphosate. Critics suggest this advancement has only occurred because of the WHO's probable carcinogenic claim. The requirement in the past for glyphosate use on crops never required FDA approval or tests – literally never having been on the FDA's list for pesticides and herbicides.
This latest ruling by the Californian judge, if upheld, will set a precedent for the rest of the agricultural belt in the United States, as well as nations across the world.
---
This article (Ruling Granted Against Monsanto for Cancer Labelling of All Glyphosate Products) is a free and open source. You have permission to republish this article under a Creative Commons license with attribution to the author AnonWatcher and AnonHQ.com.
---
Supporting Anonymous' Independent & Investigative News is important to us. Please, follow us on Twitter: Follow @AnonymousNewsHQ