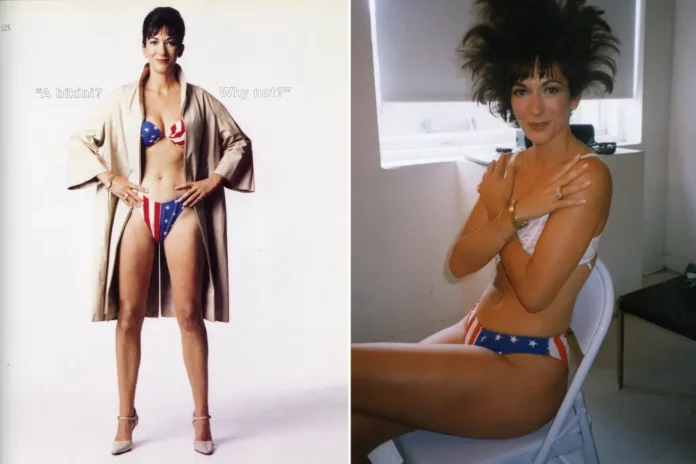 Ghislaine Maxwell's attempt to have her sex trafficking convictions overturned was denied by a federal court, although the judge did cut her maximum prison sentence by ten years. In her conviction, she claimed that there was a lack of evidence, which the court found to be unfounded, reports ABC25 news.
"The Government at trial presented extensive witness testimony from multiple victim witnesses and others, as well as corroborating documentary and physical evidence," the court documents read. "The testimony and other trial evidence established the Defendant's role in grooming and recruiting underage girls and using the cover of massage to perpetrate sexual abuse."
The defense argued that three of the five guilty accusations were identical and repetitious — alleging conspiracy — the court agreed with them and lowered the number of guilty charges to one, reducing Maxwell's sentence by 10 years.
Counts one, three, and six were deemed to be repetitive:
Count 1 – Guilty — Conspiracy to entice minors to engage in illegal sex acts
Count 2 – Not Guilty — Enticement of a minor to travel to engage in illegal sex acts
Count 3 – Guilty — Conspiracy to transport minors with intent to engage in criminal sex activity
Count 4 – Guilty — Transportation of a minor with intent to engage in criminal sex activity
Count 5 – Guilty — Sex trafficking conspiracy
Count 6 – Guilty — Sex trafficking of children by force, fraud or coercion
As a result, she faces a jail term of up to 55 years. For a complete copy of the court document, please visit this link.
Alison Nathan a District judge of New York said that the jury's guilty findings were "readily supported" by considerable witness testimony and documentary evidence presented during the trial, according to the judgment. The judge, on the other hand, said that she would only sentence Maxwell, 60, on three of the five charges on which she was found guilty, reports Sky News.
The court ruled that three of the accusations essentially encompassed the same offense, and so upheld just one of the three guilty verdicts on the basis of that reasoning. According to Reuters, it decreases Maxwell's prospective maximum sentence by 10 years, bringing it down to 55 years in prison.
Judge Nathan wrote: "This legal conclusion in no way calls into question the factual findings made by the jury. Rather, it underscores that the jury unanimously found – three times over -that the defendant is guilty of conspiring with Epstein to entice, transport, and traffic underage girls for sexual abuse."
Maxwell, who is the daughter of late newspaper mogul Robert Maxwell, the sentencing is scheduled for June 28.