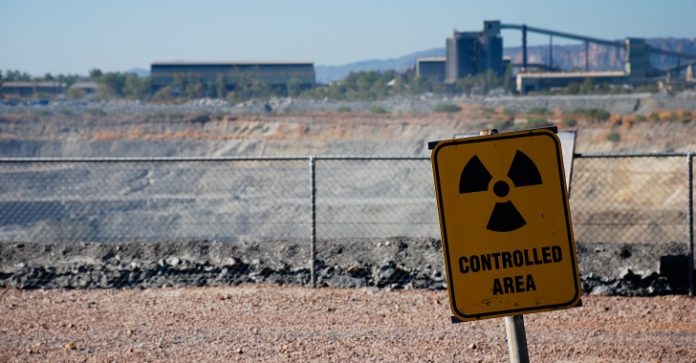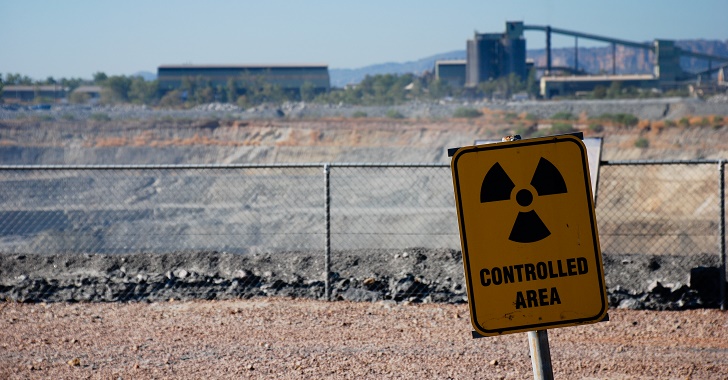 By Claire Bernish at theantimedia.org
Nuclear energy always has been, and likely will be for the duration of its existence, the subject of controversy and contention for many; but often the enmity surrounds radioactive waste and its disposal or risks of monumental meltdown catastrophes, as occurred at Chernobyl in 1986 and Fukushima in 2011. Rarely does such contention concern sourcing of uranium for nuclear energy — but it should.
Golden Misabiko, an award-winning human rights activist, risked his life exposing governmental corruption — and risks to workers' health, environmental damage, and international profit flow — surrounding the uranium mining industry in the Democratic Republic of the Congo.
In fact, after publishing a report in 2009 connecting the government to illegal, ongoing operations at the Shinkolobwe mine in Katanga — which had ostensibly been shut down in 1960 after an infamous history that included sourcing material for the bombs used on Hiroshima and Nagasaki — Misabiko was arrested, jailed, and tortured. He barely survived.
Misabiko's imprisonment for blowing the whistle prompted international outcry, including an appeal for his release by Amnesty International. When freed in August of that year, he managed to flee to South Africa — though his wife and children have not been as fortunate, and have been unable to leave the Congo despite the family's efforts since then.
French nuclear energy company Areva now legally plunders uranium resources and exploits miners in Katanga through a contract with the Congolese government that has yet to be disclosed to the public — though it reportedly gives the company rights to unlimited export of the Congo's entire uranium supply. Areva's history in exploiting workers and contaminating the environment, such as in Niger, is well known to Misabiko, and as "several studies claim," includes neglect for "even basic safety, health and environmental protection standards."
AcTVism interviewed Nuclear-Free Future Award-winner, Golden Misabiko:

---
This article (Activist Jailed & Tortured for Exposing Gov't Role in Illegal Uranium Mining Speaks Out) is free and open source. You have permission to republish this article under a Creative Commons license with attribution to Claire Bernish and theAntiMedia.org. Anti-Media Radio airs weeknights at 11pm Eastern/8pm Pacific. Image credit: Alberto Garcia. If you spot a typo, email [email protected].