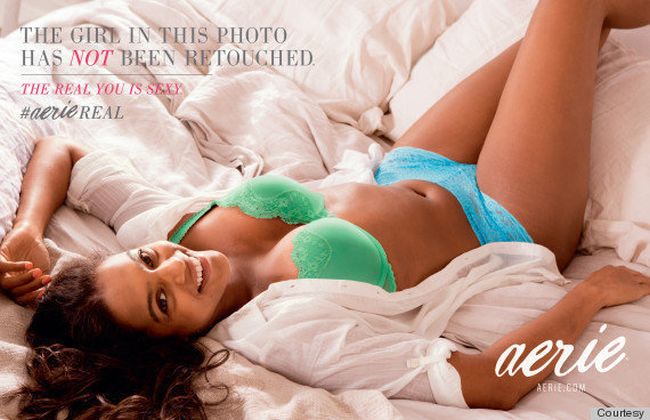 Women often get influenced affected by the incredible good looks and perfectly shaped bodies of fashion models; constant selling of unreal ideals about the human body. But very few know that 100% of what they see in magazines, print ads or billboards is retouched: the seriously unrealistic images are drastically Photoshopped to alter women's minds and change their perceptions of normal, healthy and attainable beauty.
In an attempt to endorse body positivity, teen apparel retailer American Eagle-owned lingerie line Aerie, launched the #AerieREAL campaign in 2014, featuring Photoshop-free non-airbrushed, non-retouched photos of supermodels of various sizes, shapes and skin colors. Accompanying them were their stretch marks, beauty spots, blemishes, and tattoos — basically, real women sans the perfect skin, the tiny waists, and the long legs. Jennifer Foyle, then Aerie's Chief Merchandising Officer, said in a statement:
"The #AerieREAL movement is an important benchmark in the evolution of the aerie brand, which has always celebrated its customers' unique spirit and optimism. By challenging supermodel standards, aerie is poised to spark a conversation with consumers about the true meaning of beauty. The purpose of Aerie REAL is to communicate there is no need to retouch beauty, and to give young women of all shapes and sizes the chance to discover amazing styles that work best for them. We want to help empower young women to be confident in themselves and their bodies."
While industry experts were skeptic about the game-changing campaign, a move meant to challenge supermodel standards proved that body-positive ads can spike sales. Aerie saw 26% sales growth in the fourth quarter of 2015, and 20% growth for the fiscal year. For the first quarter of fiscal 2016, Aerie's comparable sales increased by an impressive 32%. To put it in perspective, in the first quarter of fiscal 2015, comparable sales increased by 12%. American Eagle's net income rose 39.3% to $40.5 million in the quarter ending April 30, 2016. Foyle, now Aerie's President, told Business Insider:
"We definitely had a creative moment where the team got together, and we just said, 'Really, what's happening today with millennials and the next generation?'And we really felt like girls today are just more independent and stronger than ever. We just knew that it would really resonate with this generation. Why would we even be airbrushing these models? They're beautiful as is."
In the past two years, the #AerieREAL campaign has evolved beyond a seasonal set of photographs featuring Photoshop-free models. In 2015, it named Iskra Lawrence its official #AerieREAL Role Model and partnered with the National Eating Disorder Association. When the campaign reached 4 billion media impressions last year, the NEDA awarded the #AerieREAL campaign its first NEDA Inspires "Seal of Approval" accolade. The brand also tapped Emma Roberts to front its campaign and invited its customers to share their #AerieREAL stories.
In an interview with Refinery 29, Roberts appreciated Aerie for not making her feel self-conscious.
"I remember walking around New York and seeing the last [Aerie Real] ads and thinking those girls look so amazing. Unlike other ads that make me feel like I need to work out more, or I need to buy this for my face — those made me feel good, not like I had to hide behind anything … I always think of my little sister — she's 14, and when I told her I was doing these ads, she freaked out. It's important for me to be a part of this, because I see how hard it is for girls my sister's age with social media, and feeling like they need to look a certain way. I want to promote the idea that it's okay to look like yourself — you don't have to Photoshop your Instagrams!"
A photo posted by aerie (@aerie) on
---
This article (#AerieREAL: Photoshop-Free Body-Positive Ads Spike American Eagle's Lingerie Sales) is a free and open source. You have permission to republish this article under a Creative Commons license with attribution to the author and AnonHQ.com.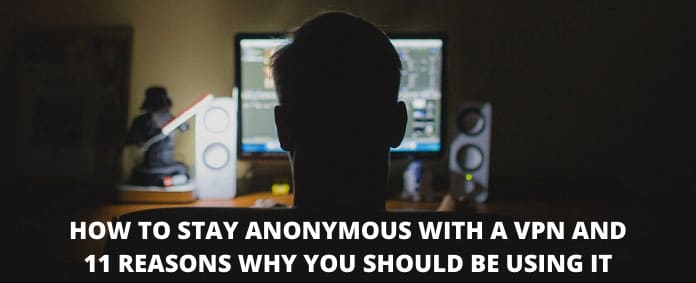 Get Your Anonymous T-Shirt / Sweatshirt / Hoodie / Tanktop, Smartphone or Tablet Cover or Mug In Our
Spreadshirt Shop
!
Click Here
Remove all ads by clicking here