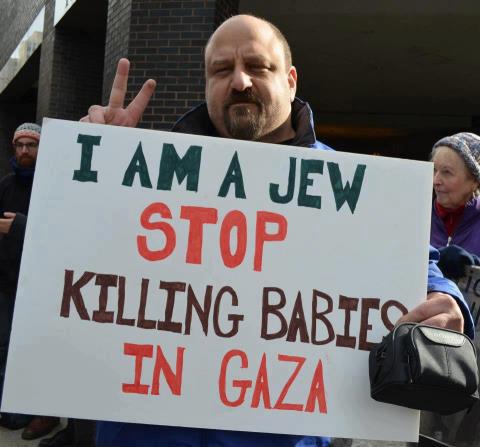 Tuesday 15 July, 2014
Written by: Anonymous Singer
The UN has been asked by Amnesty International to carry out a mandated international investigation into violations committed amidst unceasing Israeli air strikes across the Gaza Strip and the indiscriminate rocket fire from Palestinian armed groups into Israel.
Since the Israeli launch of Operation "Protective Edge" of 8 July, more than 100 innocent Palestinians have been killed in the Gaza Strip. This includes at least 24 children and 16 women as of Friday morning. More than 600 people have been seriously wounded and more than 340 homes in Gaza have been completely destroyed or left uninhabitable, whereof five health facilities. In Israel, at least 20 people have been wounded by rocket attacks and property has been damaged.
"As the violence intensifies there is an urgent need for the UN to mandate an international independent fact-finding mission to Gaza and Israel to investigate violations of international humanitarian law by all parties to the conflict. This is the first crucial step towards ensuring that those who have committed war crimes or other serious violations can be held accountable," said Philip Luther, Director of the Middle East and North Africa Programme at Amnesty International.
"The international community must not repeat previous mistakes, standing by and watching the devastating consequences for civilians of both sides failing to abide by and enforce the laws of war. Swift UN action is needed as lives hang in the balance."
Amnesty International is also calling on the UN to immediately impose a comprehensive prohibition of weapons on Israel, Hamas and Palestinian armed groups with the aim of preventing further serious violations of international humanitarian law and human rights. During such an embargo, all states must immediately suspend all transfers of military equipment, assistance and munitions to the parties.
Israeli air strikes have targeted civilian homes in Gaza on the basis that they are the family homes of "Hamas operatives", according to statements by the Israeli military, who are destroying the homes after warning the families to leave. However, in such cases no evidence has emerged to indicate that the alleged "Hamas operatives" were inside the homes at the time of the attack, that the homes were being used to store munitions, or that they were being used for military purposes.
"Unless the Israeli authorities can provide specific information to show how a home is being used to make an effective contribution to military actions, deliberately attacking civilian homes constitutes a war crime and also amounts to collective punishment against the families," said Philip Luther.
In the first three days of the military operation, Israeli air strikes on or nearby houses killed at least 32 civilians, including several members of the Karawa', al-Hajj, Hamad, al-Nawasra,and Malaka families; at least two of the houses were reportedly attacked without warning.
Another procedure named the "knock on the roof", a procedure in which Israeli forces fire a small missile at the home as a "warning", before firing another missile which destroys the home, has also been used to hit civilian homes. And sometimes, families receive telephone calls from the Israeli military in advance.
"There is no way that firing a missile at a civilian home can constitute an effective 'warning'.
Amnesty International has documented cases of civilians killed or injured by such missiles in previous Israeli military operations on the Gaza Strip," said Philip Luther.
On Wednesday night, nine civilians including two children were killed in an Israeli air strike on a café on the beach near Khan Younis, where dozens of people had gathered to watch a World Cup match.
Meanwhile, Palestinian armed groups in the Gaza Strip have fired more than 600 indiscriminate rockets at Israel, including at major Israeli cities such as Jerusalem, Tel Aviv,
Be'er Sheva, Ashkelon and Hadera, placing millions of people at risk. A Hamas spokesperson has stated that all Israelis are legitimate targets.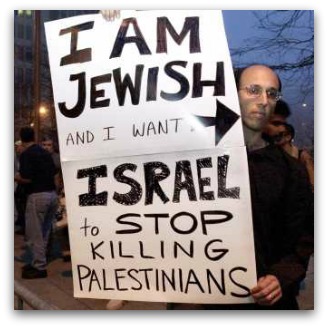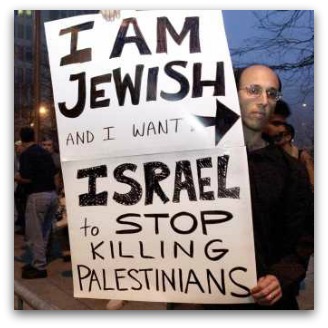 "Firing indiscriminate rockets, which cannot be aimed accurately at military targets, is a war crime, as is deliberately targeting civilians," said Philip Luther. "There can be no excuse for either side failing to protect civilians, including journalists, medics and humanitarian workers, or civilian facilities."
Amnesty International is also calling on Israel and Egypt to ensure that there will be enough amounts of medical and humanitarian supplies send into Gaza, and for both countries to facilitate the exit of anyone in need of urgent medical treatment.
Hospitals in Gaza are struggling to function with a growing inflow of wounded civilians and reduced medical supplies as well as fuel and electricity shortages. And that is largely due to
Israel's strict blockade of the Gaza Strip for the last seven years.